Hello dear ladies!
Today I have a little bet different  post for you.  It is a review post!
I will be reviewing these adorable, cute little boots from LanasGift boutique.
First of all aren't these fur boots are soooo cute?!?
I absolutely love them and I would recommend getting at least one pair for your baby girl age 6 months – 18 months old.
They are made of Leopard Faux Fur and Pleather making these boots look stylish on baby's feet.
They are the most comfortable shoes for little baby to crawl and walk.
The inside is made of black fleece to keep those precious little feet warm.
They also have elastic around the ankle to keep these boots on anywhere she goes!
My daughter loves wearing them and sometimes she loves touching those cute bows that actually don't fall out.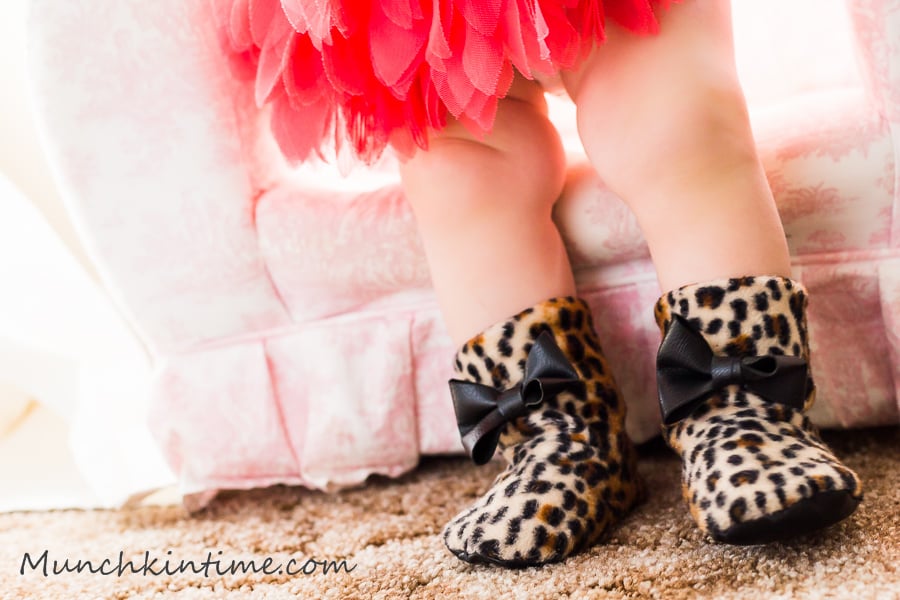 Do you want to get these cuties for FREE?!?
LanasGift boutique is running FREE Giveaway on Facebook and Instagram till March 16.
So what are you waiting for go ahead and enter this easy GIVEAWAY!
To enter you have to Follow Instagram(lanasgift) or Facebook(Lanas Gift) and do 2 more steps which you will find on LanasGift profile page.

I hope you will win and GOOD Luck!
Please show some love and check out LanasGift Boutique.
To end this review I just want to say that I am so happy with these handmade Leopard Fur Boots.
They are comfortable, super stylish, super warm and don't slip off my daughter's little feet like her previous home shoes.
I hope you enjoyed this review.
Let me know what you think about these little boots in the comment below.
——>Subscribe to Munchkin Time on your right for Yummy Recipes, Kid's Crafts and DIY Projects updates!——>
Thank you!
Quote of the Day!
Have a wonderful day!
=)