Now that was quick!  Summer is almost over and kids are starting a new school year.  Are you excited!?! When it comes to Back To School Supplies shopping, I get excited! I love buying new school supplies and checking it off the "To Buy" list.  To do my back to school shopping I went to my local Fred Meyer Store, it's one stop shop for everything you need on your list.  They have HUGE SALES on back to school supplies so you can get everything you need for your student, and for a great price.  From fun colorful backpacks to polka dotted lunch boxes. My baby girl had so much fun choosing her supplies!  Keep scrolling to see what we got for this school year.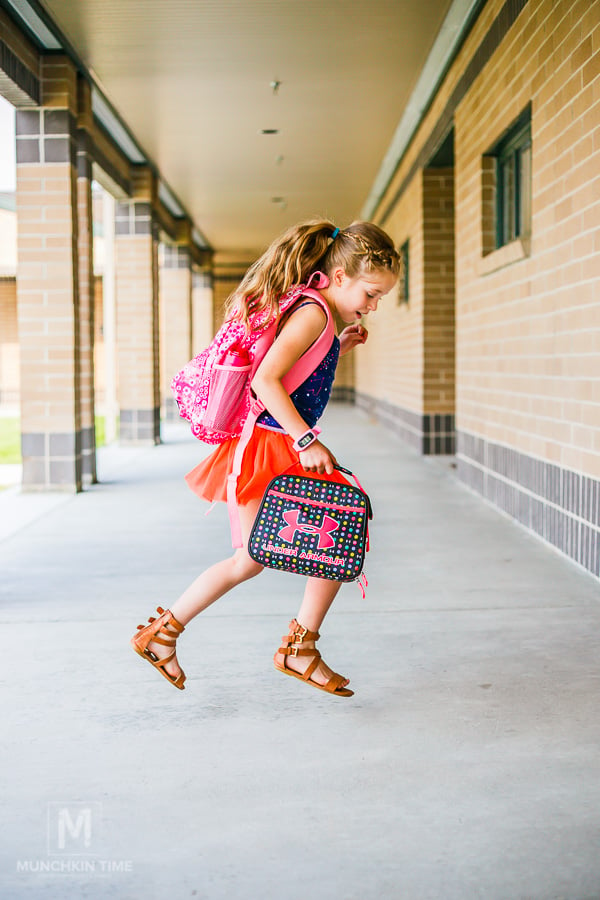 Here is a 2nd Grade Supply List We Got From Our Elementary School:
Paper Mate® Pink Pearl Eraser
School Supply Box / Pencil Box (Plastic)
 Here's what we got!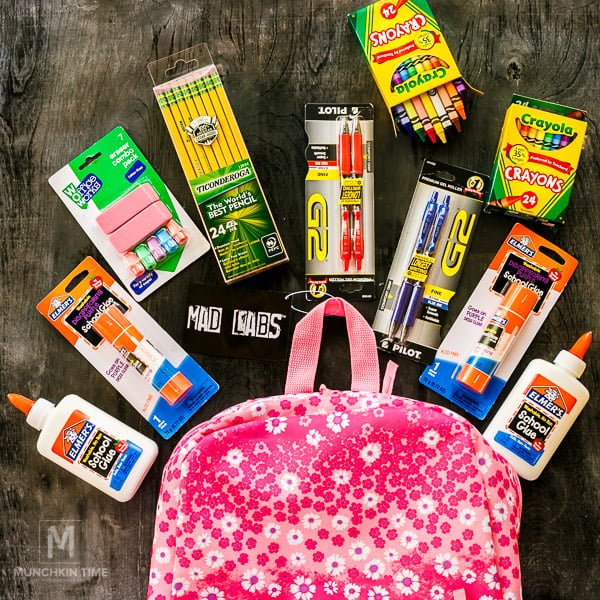 We got 2 Elmer's glue sticks and regular onces, beautiful flowery backpack from MAD LABS, 2 Pilot red and blue pens, 24 pack DIXON Ticonderoga #2 pencils , Wow Office Works eraser combo pack and 2 Crayola Crayons packs.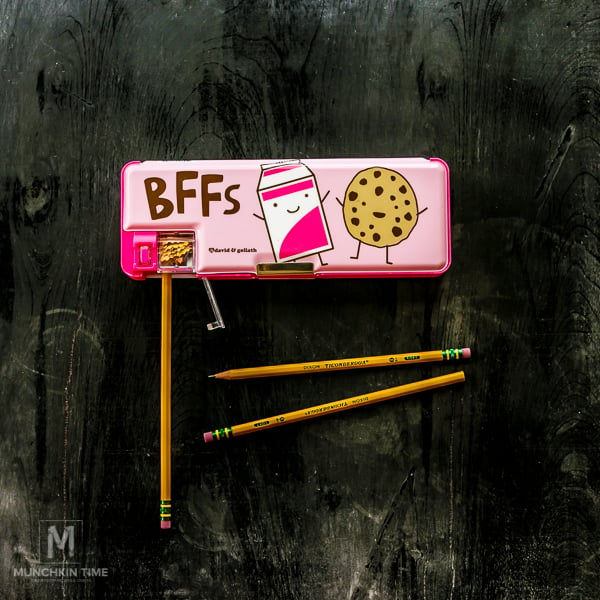 Pencil Box
Look at this cute David & Goliath's pencil box.  It's so adorable! It says "BFFS" and it has a milk box and a cookie characters on the box.  On the side of this pencil box  there is a pencil sharpener, that with a press of the button, opens up so you can sharpen the pencil right at your desk.  Now, how cool is that!?!
Also, this pencil box opens up on both sides and it comes with dividers on one side and multiplication chart on the other. How neat is that!?!
Backpack
Here is a close up of my daughter's pink flowery MAD LABS backpack. It is a perfect size for her body.  It has a small pocket in the front and two netted pockets on the sides, perfect for her water bottle.  It also comes with a BONUS item, and it is a pink watch.  Isn't it so cute!?!
Lunch Box
The item that was not on the School Supply List from our school, but we are going to use it this school year,  it is a beautiful lunch box.  My baby girl fell in love with this polka dotted UNDER ARMOUR lunch box.
Before I forget, she picked this
Reduce Frostee
13oz. thermal water bottle in pink color to go with her backpack and lunch box.  It is BPA Free and it keeps water cold for up to 6 hours, perfect for school or traveling.  Now, scroll down to see the inside of the lunch box and an EXTRA product to help me pack a lunch for my student.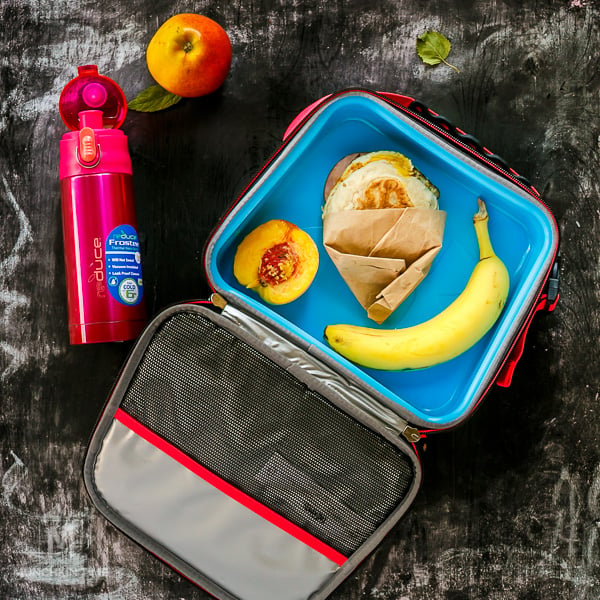 I love how the inside of this UNDER ARMOUR lunch box has a plastic bottom for an easy clean up and a netted pocket for napkins and silver ware. It comes in a perfect size, not to big and not to small.
The BONUS item we got to pack lunch box, it's a Rubbermaid's lunch box kit.  It comes in 3 different size and color boxes and lids.  Also, this lunch kit come with a blue ice pack that all 3 boxes can attach to.  Stay tuned to see some awesome school lunch ideas that I will be sharing soon.  Next picture will show you how this lunch box set looks inside the lunch box.  It fits perfectly inside the lunch bag!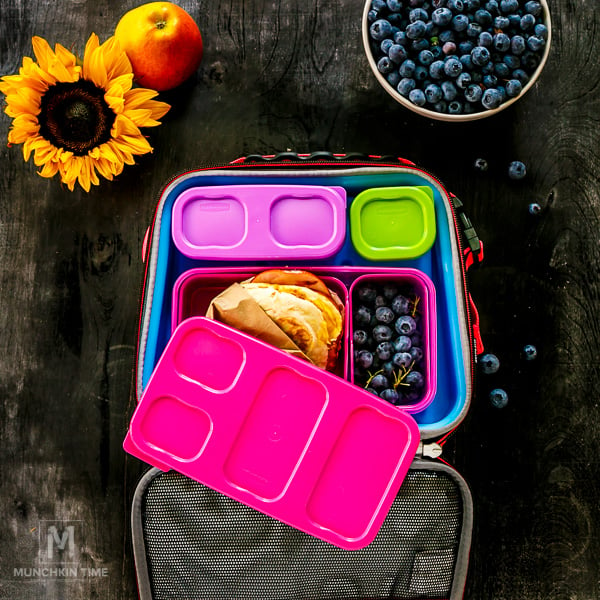 That's a wrap! I hope YOU enjoyed this back to school supplies haul.  Now, I would love to hear from you, where do you like to do your back to school shopping?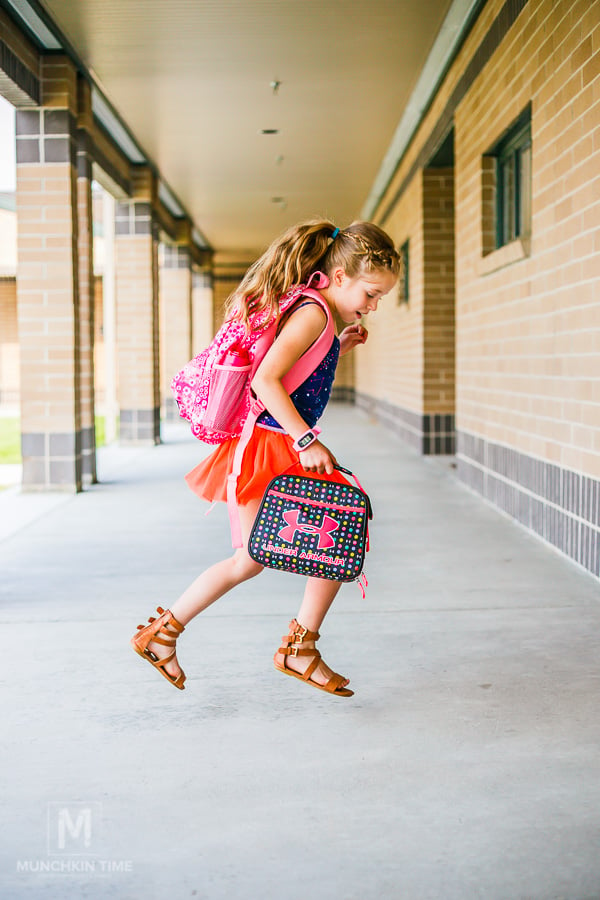 Q. – Did you like this Back To S
chool Supplies Haul

?

Please let me know in the comments below, I would love to hear from you!
Huge Thank You going to

Fred Meyer Stores

for sponsoring this Back to School Supplies Haul!!!
Have a Happy School Year!
This is a sponsored conversation written by me on behalf of Fred Meyer. The opinions and text are all mine.
Comments submitted may be displayed on other websites owned by the sponsoring brand.