What is Degustabox?
Degustabox was founded in Barcelona.  Degustabox offers 10-15 surprise products, some of them are completely new to the market from countries like Italy & Mexico.   The company just launched Degustabox here in USA and I am so excited to be part of it.
In this post I will review all of the items that were in surprise box of June.  I will share my own opinion about each product and why I liked or didn't liked the product.
If you are interested in getting Degustabox  right now you can save $10. Use code: DEGUSTA10, get 10-15 delicious goodies delivered straight to your door.  All for so much less than you would pay in the grocery stores plus shipping is FREE!
Here is a short clip of me unpacking my first ever food box.
I was really happy of what was inside!
Product Reviews
 WISE Popcorn
2 bags with sea salt and 2 bags with CINNABON flavor – they were really good and disappeared in 3 seconds! I like how they are gluten-free and not greasy.
Haribo Gummi Bears
Here are sour Haribo gummi bears – my kids favorite!  I love these candies but I don't like how they are made of artificial flavors and colors.
Jif Peanut Butter
Jif Peanut Butter with Cinnamon flavor spread – taste super good but it contains mono & diglycerides and  fully hydrogenated vegetable oils.  Products with these ingredients I try to avoid when buying food.
Brianna's Home Style Italian Vinaigrette Dressing – this stuff is really delicious with green leafy or pasta salads.  It is a gluten free dressing,  I love this product because it is made of real ingredients that I can pronouns.  Can't wait to share a new appetizer recipe using this dressing.  So stay tuned.
Degustabox also had 2 bottles of Topo Chico mineral water – one was with lime flavor and second one was regular one (pictured above).  Both are great but my favorite one was with lime flavor and guess what?!?  To flavor mineral water Topo Chico used lime essential oils, now how cool is that! This product is from Mexico.
When I opened my box this Orchard Valley Harvest Trail Mix was the first thing I devoured.  It has no artificial ingredients and it is NON-GMO product.  I loved it, can't wait to go to my local Fred Meyers and get more of these goodies.
Veri Veri Teriyaki marinade & sauce – my hubby liked this marinade.  I marinaded chicken shish kabobs and grilled it for dinner the whole family loved it even picky eaters.  It has a yummy sweet taste to it that goes so good with chicken.
Here is another Orchard Valley Harvest snack – these are cashews with sea salt and no artificial ingredients.  I am looking forward buying these soon, because they are super tasty and both of my girls love them!
Elmhurst Harvest Real Almond Chocolate Beverage – lactose-free, soy-free, gluten-free and GMO-free almond milk.  My oldest daughter who has milk allergy loved drinking this chocolate almond milk.  I like how it has a lot of vitamins like vitamin B12, D, A, Iron and Magnesium.
Honees  – honey menthol cough suppressant, oral anesthetic and vitamin C, B6 and B12 supplement.  These cough drops are GMO and Gluten-free, made with no artificial colors or flavors.  I love how eucalyptus oil is included in these cough drops.  Defiantly going to try them when having a cough or sore throat.  Honees product was made in Italy by Ambrofoli.
I almost forgot about 3 little Vita Coco coconut oil packets, can you see them in the picture above?  It was one of my favorite products from June Degustabox.  It is a certified organic coconut oil from Philippines.  I love using coconut oil as a moisturizer and when I am baking something yummy.  Vita Coco coconut oil smells amazing, and it is GMO-free I would highly recommend this product to my best friend!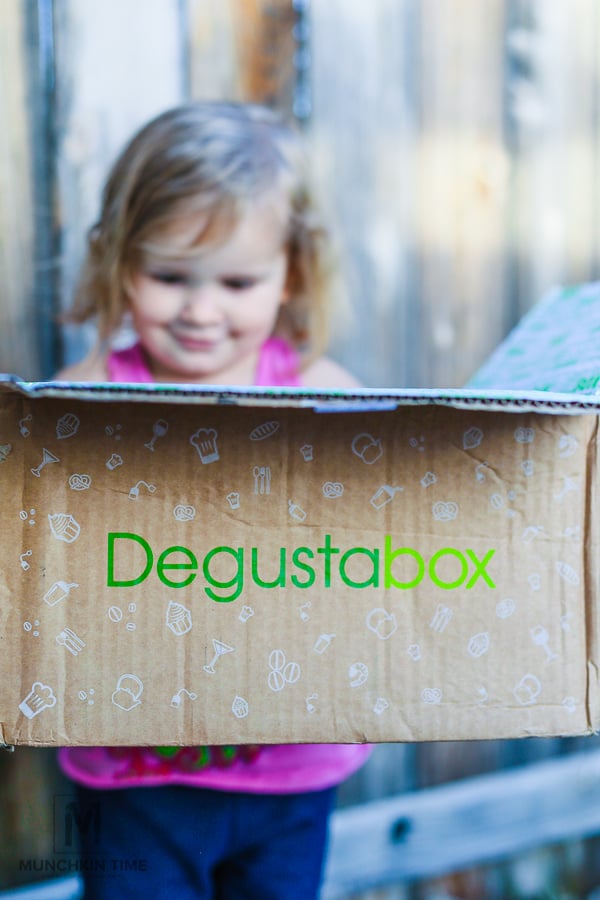 Did you like Degustabox USA June 2016 Review?
Let me know in the comments below, I would love to hear from you!
Can't wait to share with you what will be inside Degustabox in July.
All opinions in this post are my own.
Thank You!
Quote of the Day!
Have a wonderful day!