I received Developing the Early Learner – Preschool Workbooks for a review – All opinions are 100% my own.
Find out more information about this Developing the Early Learner Here.
Preschool Workbooks
Me and my little munchkins had the opportunity to learn from the preschool workbooks," Developing the Early Learner".  I have to say they are very engaging. If you have little ones you would know that this an important factor, because most little ones have a very short attention span.  While being fun and creative these activity books teach children ages 2 and up, how to think and how to reason.  These awesome workbooks are part of Kindergarten Curriculum Kit.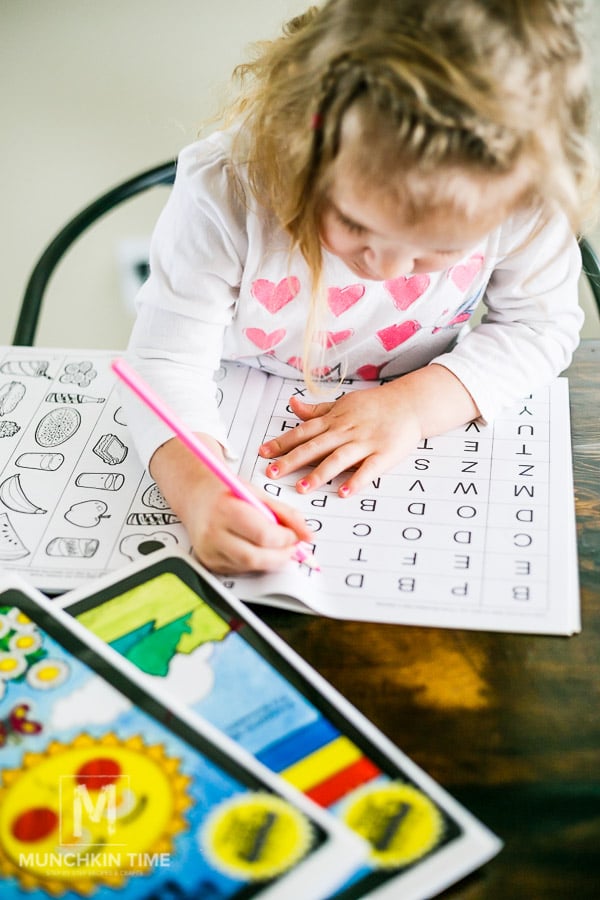 As a mother of  two I know that 75% of my child's IQ will be developed before the age of seven, so I have a great responsibility.  This is a great start to boost the IQ and I couldn't be prouder teaching them with these preschool workbooks.
Going further into detail on the subject of IQ we all know that all four fundamental skills are extremely important. Skills like visual, auditory, motor, and comprehension.

This a very approachable and fun way of teaching.

So to finalize my thoughts I would highly recommend you take interest in these preschool workbooks.
Huge Thank You goes to Timberdoodle for letting Munchkin Time review these outstanding preschool workbooks!
Thank you!
For more information about Timberdoodle or Developing the Early Learner – Preschool Workbooks <—– simply click here!