Easy DIY Burlap Happy Birthday Banner Tutorial you can make in minutes.  An easy birthday banner tutorial you can do it yourself with 5 easy steps.
I made this shabby chic/frozen birthday banner for my daughter's 4th birthday party and it looked  beautiful hanging outside on our big grape tree.
Now, come follow Munchkin Time on my favorite social media, where she shares Recipe Updates & more:
See YOU there!!!
Materials that you will need for this Happy Birthday Banner
1 yard Lace
Burlap
scissors
stapler
white paper
string
glue gun
Check out these awesome DIY Projects Ideas.
How to make Banner:
First, cut burlap into 13 identical rectangles then cut out small triangle on one side of the rectangle.
Then, cut the lace the same way you cut burlap.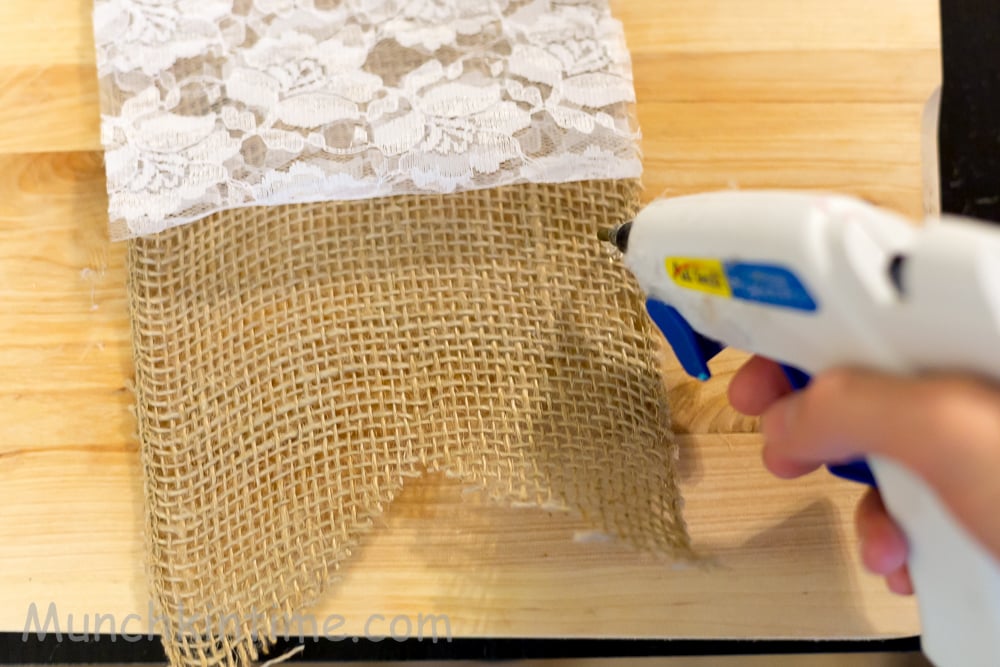 After, using glue gun carefully glue lace to burlap. (Please be extra careful when doing this)
Take a string and using glue gun glue rectangles to the string by banging 1 inch of the rectangle (I used a regular pen to measure the distance between rectangles).
Finally, using a piece of white paper draw and cut out  H-A-P-P-Y B-I-R-T-H-D-A-Y letters and staple them to the banner.
I had an old happy birthday banner from Dollar Tree, what I did, I cut out the letters and spray painted them with a white paint, then stapled them to the banner.
Now, I hope this easy banner tutorial will help you make your own birthday banner.
If you want more crafty DIY tutorials please feel free to subscribe on the right side of this post.
Have a blessing day!
Quote Of The Day
"Peace I leave with you; my peace I give you. I do not give to you as the world gives. Do not let your hearts be troubled and do not be afraid." – John 14.27