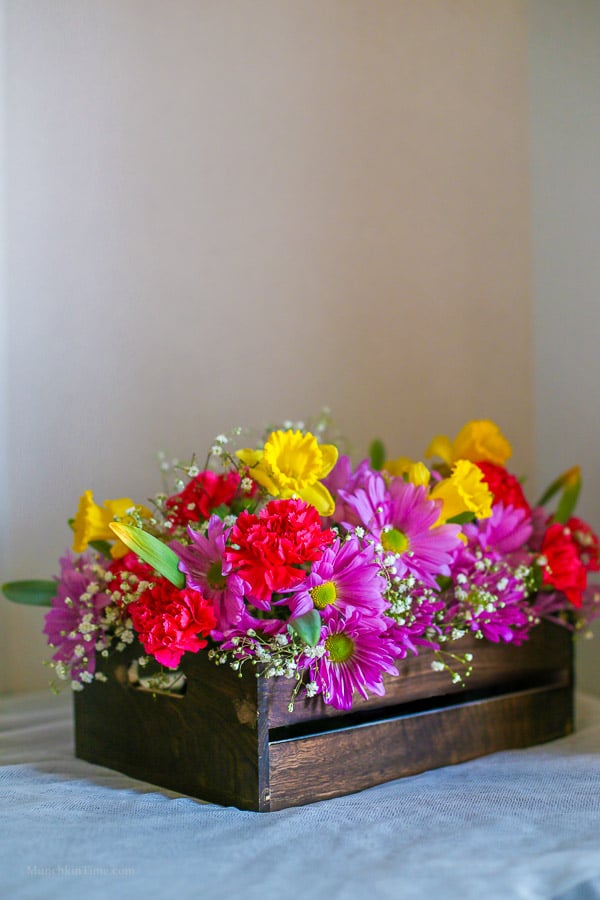 This Flower Centerpiece is brought to you by Fred Meyer Stores!
Flowers are my weakness, it doesn't matter if it's roses, daffodils, daisies or carnations, I love them all!
Something about having fresh flower centerpiece on your kitchen table, puts a smile on your face.
That is why today I would like to show you, how to make this easy DIY – Daisy Carnation Daffodil Flower Centerpiece.
This centerpiece will be perfect for Easter table decoration or any summer or spring events.
Made of bright pink, purple and yellow colors that easily will brighten any table setup.
Here are some tips I got from a florist when I was buying flowers:
Use different shape & texture flowers to make flower centerpiece more interesting to look at.
Pick bright flower colors that compliments each other like yellow, purple and pink, perfect for Easter table decor.
Use baby's breath for filling the gaps in your centerpiece and creating a complete look.
To make Daisy Carnation Daffodil Flower Centerpiece you will need:
-small crate – (I got mine from Fred Meyers)
-rectangle dish
-tape
-scissors
-carnations
-daffodils
-daisies
-baby's breath
If you make DIY – Daisy Carnation Daffodil Flower Centerpiece please tag my name @munchkintimeblog or #munchkintimeblog on Instagram, I would LOVE to see your creation.
1. Tape your rectangle dish horizontally, then vertically to create a net.
2. Add water.
3. Carefully place your dish in a crate.
4. Arrange flowers. Use it as a centerpiece to decorate your table.
Did you like this DIY Flower Centerpiece tutorial?
Let me know in the comments below, I would love to hear from you!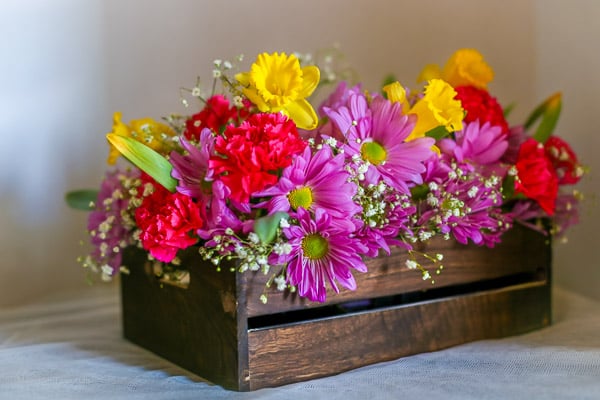 Don't miss another great DIY Project subscribe to Munchkintime on your right ——->
Need more easy DIY ideas? Click Here to get inspired.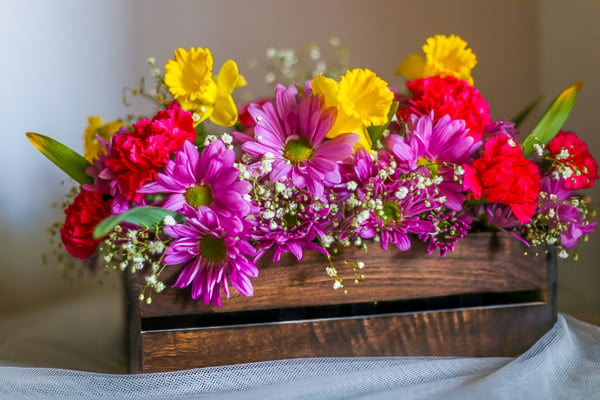 Thank you for stopping by!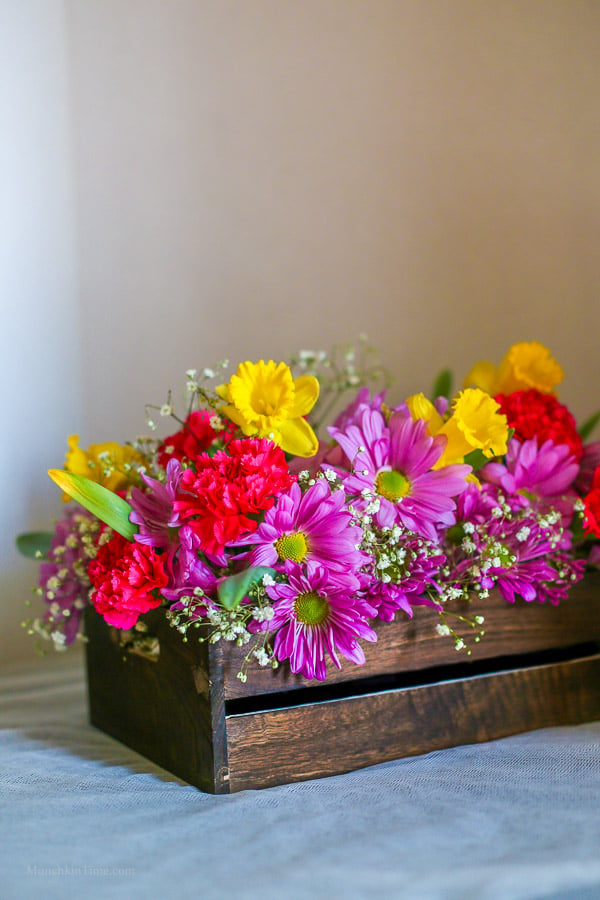 Quote of the Day
 Have a blessing day!
=)