Happy Wednesday Everyone!
Guess what kind of craft we made out of egg carton with my munchkins for upcoming Earth Day?
Purple and Orange Tulip Flowers!
Aren't they so cute!?!
Made of recycled egg carton and felt covered wire.
It is a super easy kids craft project perfect for Earth Day Activity.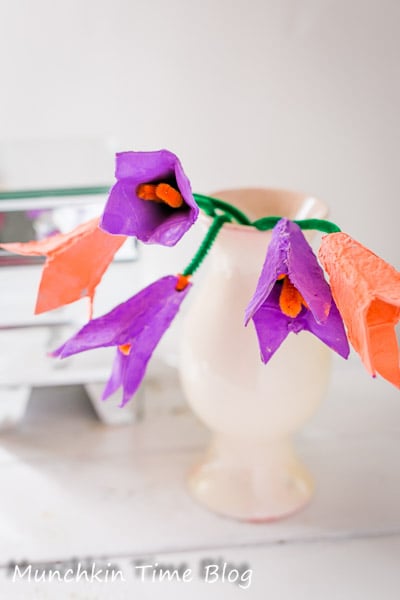 Aren't they look like Tulips.
To make these flowers you will need:
egg carton
felt covered wire
paint of your choice
scissors
paint brush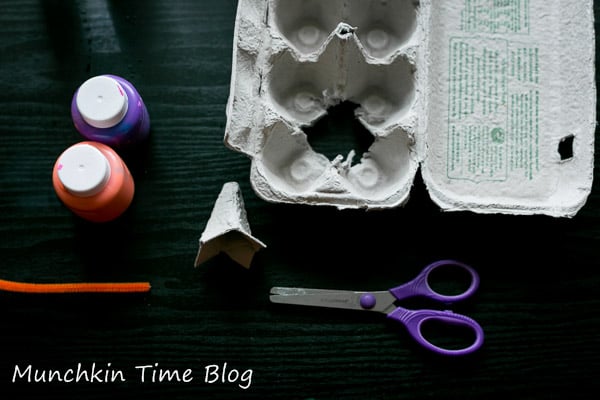 Cut out the inside of the egg carton like you see it in the picture.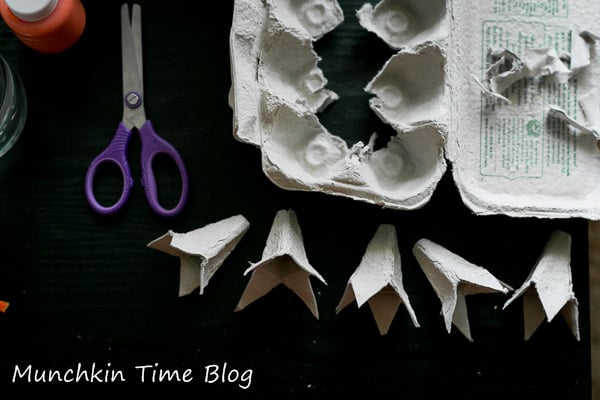 Each piece will make a tulip, there should be 5 of them.
Use egg carton to paint.
Fold orange felt wire in two halves and attach it to green wire.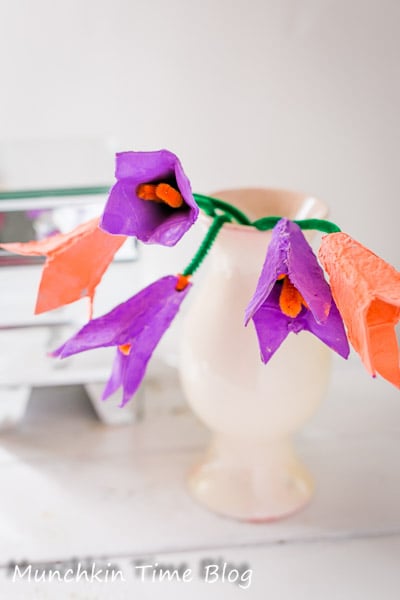 Add wire inside the flower and place them in small vase.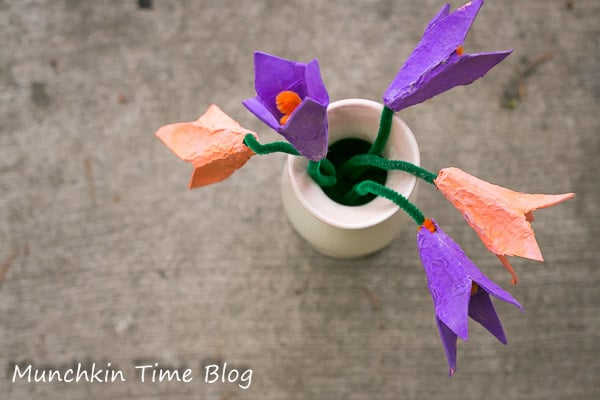 Now you have cute flowers in the vase and the best part is that you reused egg carton to make these cuties!
Did you enjoyed this easy Earth Day Craft Idea?
If yes, Please share it with your friends on Pinterest or other social media!
If you make Egg Carton Tulip Flowers with your munchkins PLEASE tag my name @lovekeil and #munchkintimecraft on Instagram, I would LOVE to see your creation.
——–>Also Subscribe to Munchkin Time on your right for  Kids Crafts updates!——–>
Thank you so much for Stopping By!
Quote of the Day
 Have a wonderful day!
=)