For this upcoming Father's Day, which is this Sunday June 15th, my daughter and I wanted to create a special gift for her Daddy.  Something he can be proud of =) I found this perfect gift idea on Pinterest where you make a daddy's shoe print combined with child's foot print and a little poem.  I think it an easy and fun Father's Day gift craft idea my 3 year old can make for her daddy.
To make this gift we used:
canvas
my daughter's shoe
baby's feet (just because she doesn't wears shoes yet)
If you make this handmade gift with your kiddos please Please PLEASE snap a picture and tag @munchkintimeblog and use a hashtag #munchkintimeblog on Instagram, I would LOVE to see your creation.
Thank You!
=)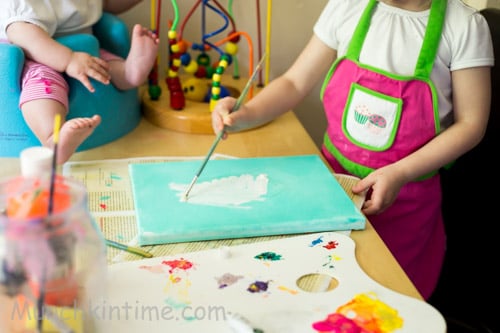 Paint canvas any color you like, Anika picked blue and white.
Paint daddy's shoe and make a print.
Anika printing her own shoe prints.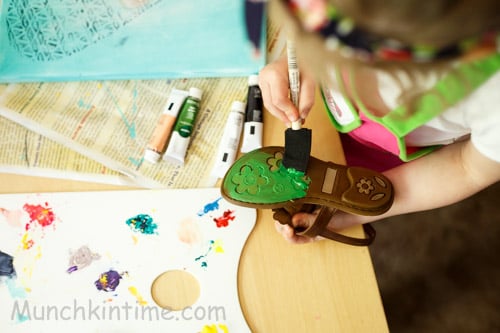 Here is one more to go…
…there just like that.
For the poem we picked a quote from the Bible "Start children off on the way they should go, and even when they are old they will not turn from it." Proverbs 22:6
After it dried we added baby's foot prints.
This Father's Day Gift Idea is COMPLETE.
——–>Also Subscribe to Munchkin Time on your right for Munchkin Time updates!——–>
Have you made a Father's Day gift with your munchkin? If yes, please comment below what did you made? =)