My family loves sea food!  Whether it is a sushi or a grilled salmon with mashed potatoes.  There are few family's favorite restaurants we love to eat-out, where they serve delicious sushi and sea food dishes places like Sushi Ichiban located in Portland OR, or Makoto Japanese Buffet.  Eating out is always good once in a while, but making healthy and delicious sea food dinner at home is even better!!!  Here is one delicious and Healthy Tilapia Oreganata recipe must try if you are a sea food lover like us.  This dish is light and juicy.  Covered in golden bread crumbs, it is crunchy from the outside and soft and juicy in the inside.  To make this Healthy Tilapia Oreganata dish extra sexy squeeze some lemon wedges on top,  and enjoy a fork full of healthy sea food deliciousness.
Serving for 4
Ingredients
4 (6-ounce) Tilapia fillets
Extra-virgin olive oil
3/4 cup Panko bread crumbs
1 garlic clove, minced
1 tsp dried oregano
1 tsp chopped fresh mint
1 tsp chopped fresh parsley
2 tbsp grated Parmesan cheese
Salt and pepper to taste
Lemon wedges
Preheat the oven to 350F.
1. Combine Parmesan cheese, parsley, mint, oregano,garlic, panko, salt, and pepper in a medium bowl.
2. Grease each fillet with an olive oil.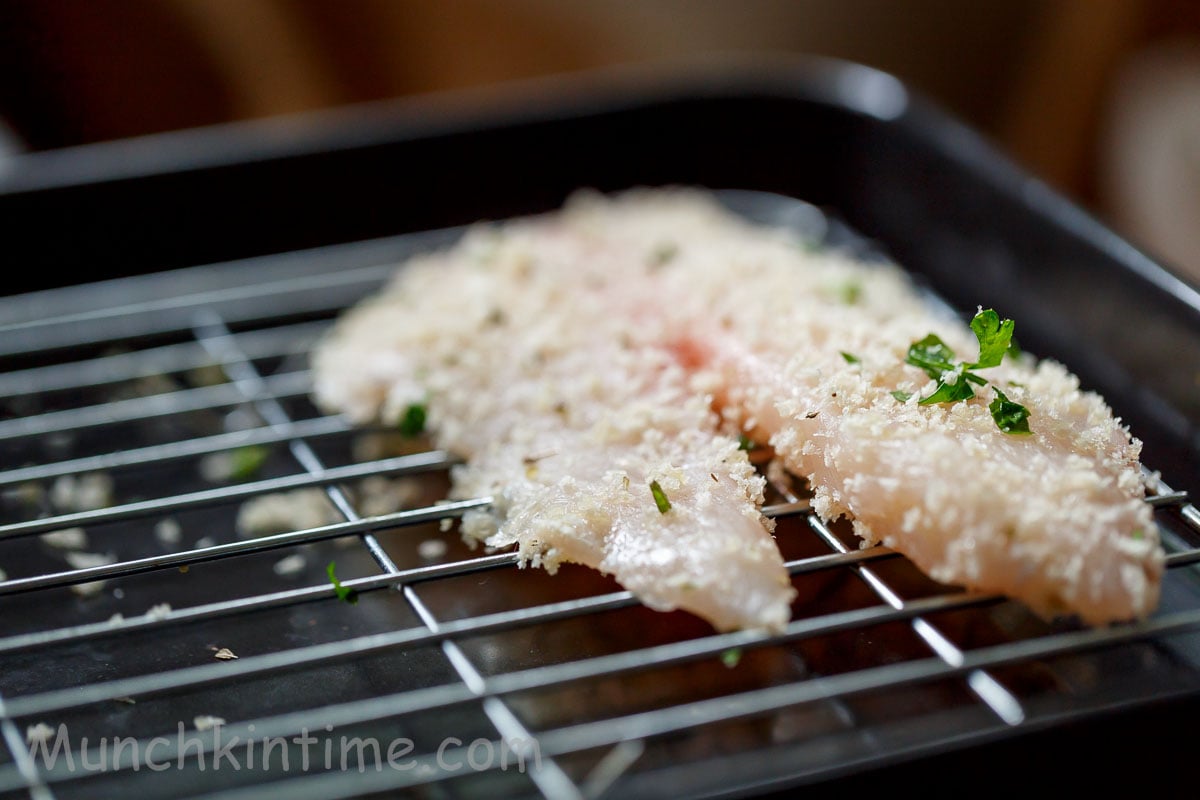 3. Coat the fish with panko mixture both sides.
4. Bake for 10 minutes, after 10 minutes drizzle 3 tbsp of the olive oil and broil it for 30 seconds to 1 minute, or until the crumbs turn golden color.
Serve it with fresh mint and parsley and lemon wedges.
BON APPETITE!!!
Quote of the Day
Peace I leave with you; my peace I give you. I do not give to you as the world gives. Do not let your hearts be troubled and do not be afraid.