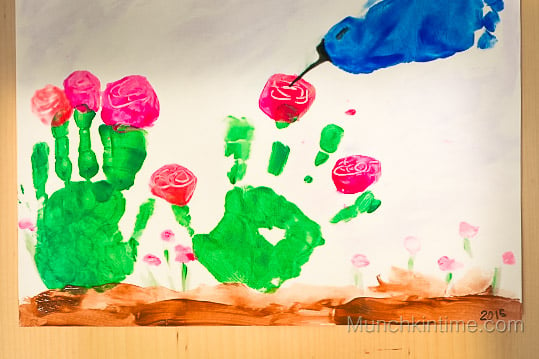 Do you like to make handprint and footprint art with your kiddos as much as we do?
Here is another craft idea you can make with your little munchkin.
It is called Little Bird and Flowers Handprint Craft.
Made of green handprints for flower stems and one blue baby footprint illustrating a little bird.
To make this craft you will need:
Acrylic paint
Painting brushes
white paper or canvas
baby hands and feet
If you make this Little Bird and Flowers Handprint Craft please Please PLEASE snap a picture and tag @munchkintimeblog and use a hashtag #munchkintimeblog on Instagram, I would LOVE to see your creation.
Thank You!
=)
Paint both hands with green color.
Make two handprints.
Add little flowers.
Paint baby's foot using blue paint and make a print.
Add details.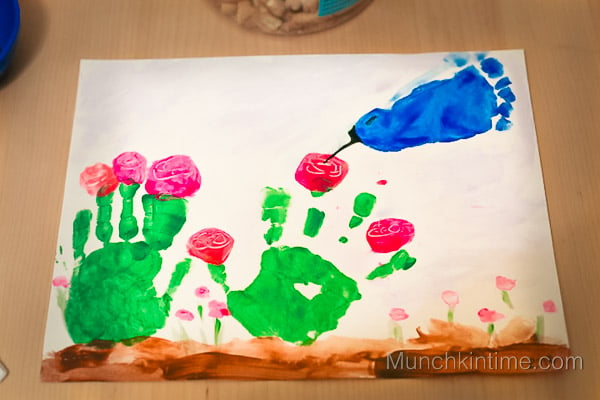 Now it's complete!!!
Did you liked this tutorial?
If, yes please let me know what you think about it in the comments bellow!
——–>Also Subscribe to Munchkin Time on your right for Munchkin Time updates!——–>
Quote of the Day
Have a blessing day!
=)