LOOK! I Made My First HANDMADE Little Fox Doll With Easy DIY Tutorial for my baby girls and I am so proud of myself.  I saw this idea here ——> Scrappy Fox Doll And Matching Baby Quilt and it inspired me to make my own little doll all from scratch.  I made a little DIY tutorial explaining how I made this handmade doll, just keep scrolling down…
…here is what I used to make my doll:
leftover fabric
scissors
paper
marker
needle and black thread
1. I draw my fox with a black marker on four pieces of paper.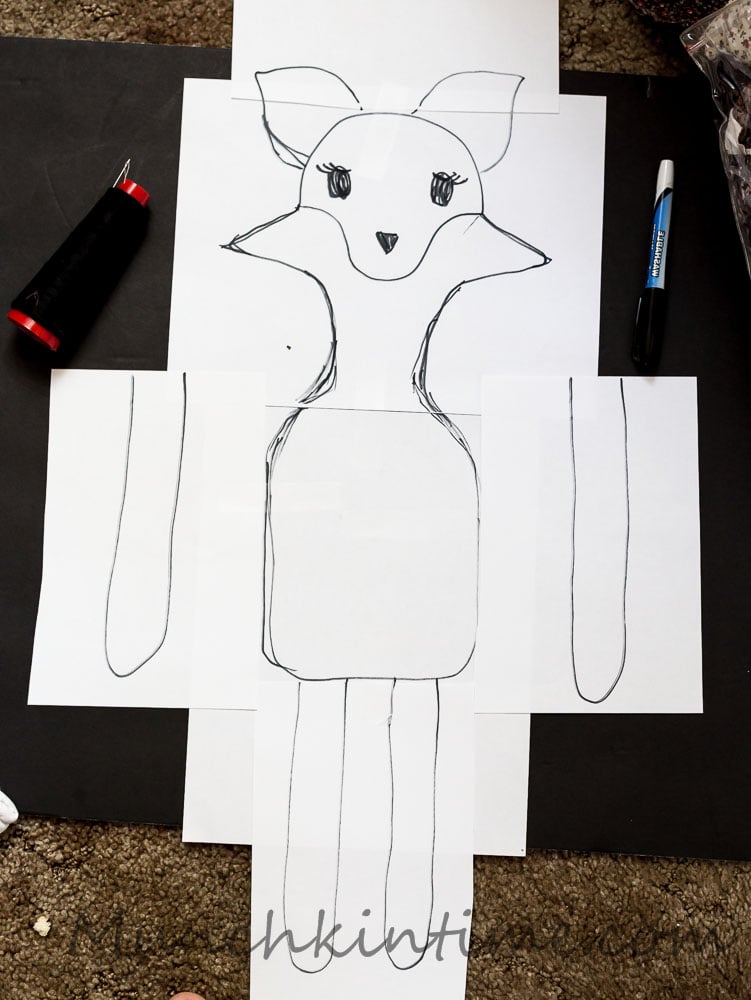 2. Then I cut out every part of the body using double fabric and I made it larger then my drawing so I could have enough room to sew it together.
While my daughter was practicing sewing for the 1st time I….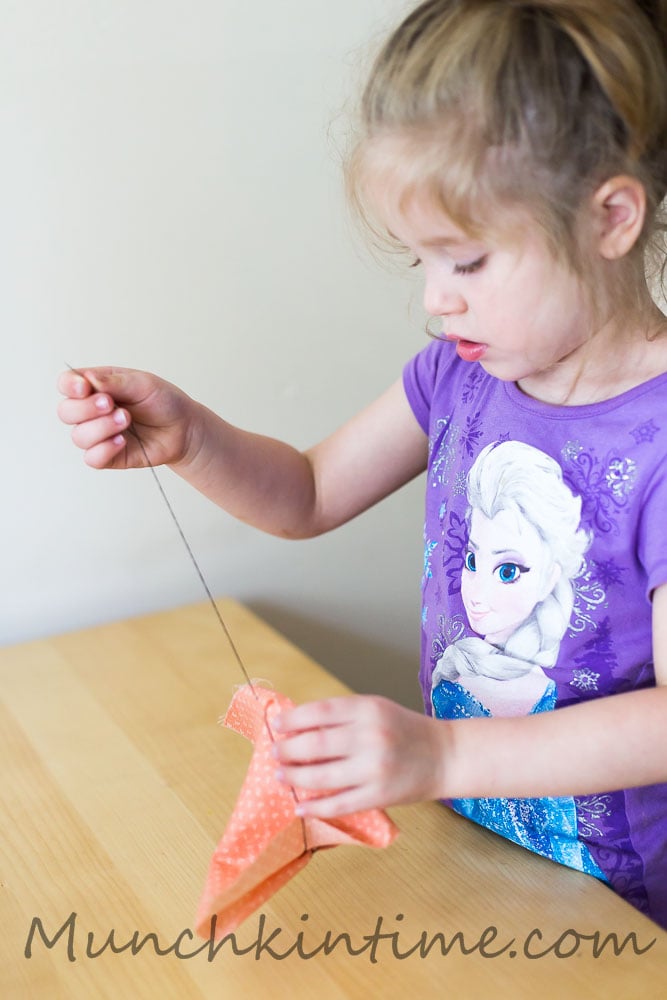 3. I draw the eyes on the orange fabric and thread them out with a black thread.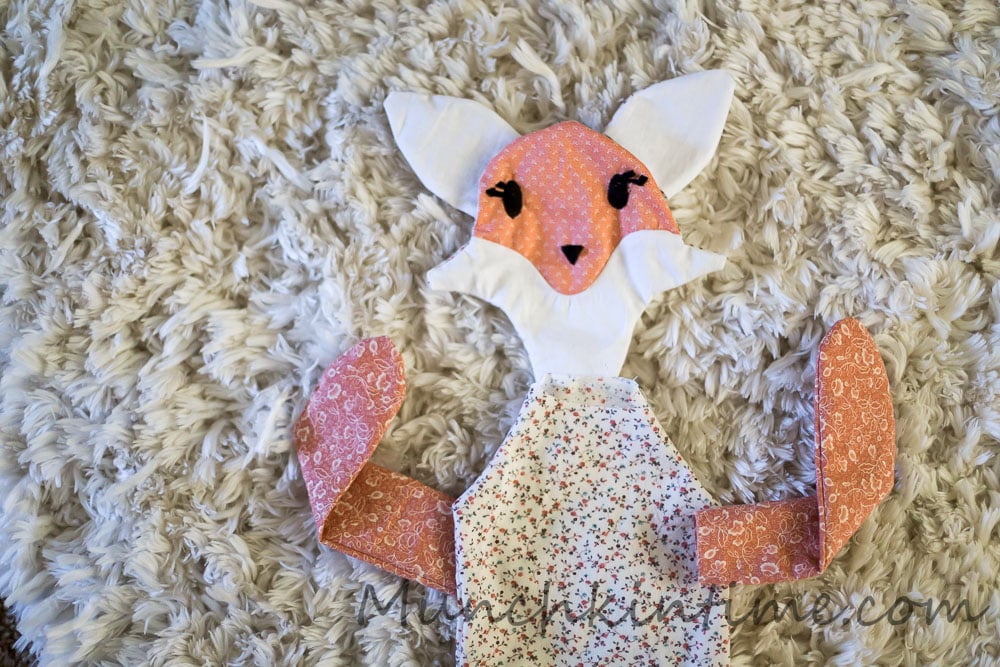 4.  I don't have a sewing machine so I tried sewing with my hands but it took forever to do one foot.  Luckily I have a mother in law who has a sewing business and who loves to sew, she agreed to help me sew all of the body parts together leaving holes on one ends of each body part for me to fill with pillow filling…
….here is how it looks before the filling.
5. I filled it up  with a pillow filling by cutting a small pillow that we don't use.
6.  I sew the body parts together and put a small dress and Anika's necklace on our little handmade fox doll.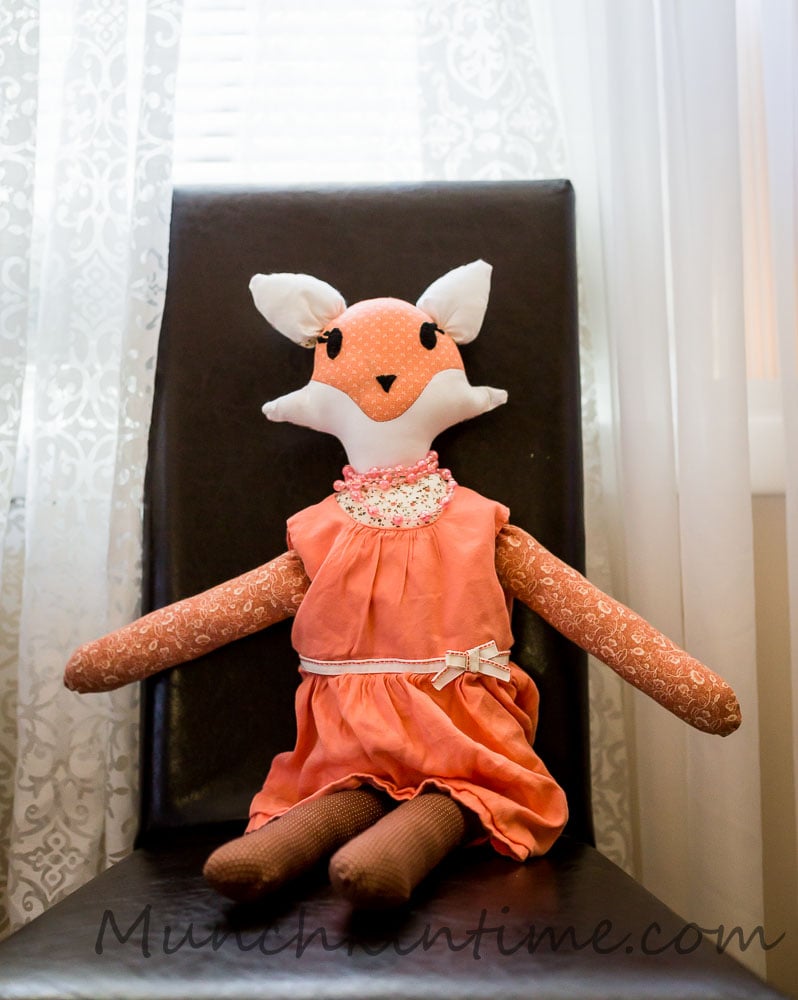 This is how my doll DIY project turned out.
I hope you liked this DIY tutorial if you make this doll or any other handmade dolls I would love to see them, please share it with me on Instagram or share a link on comments below.
Thank you for stopping by!
Have a blessing day!