Snowman Craft for kids – My daughter and I love to read kids books and do a book activity before bed time.  Book activity is when we read a book and then we make a craft related to that book.
It is my favorite way to spend time with my daughter.  Last night we read "Little Snowman Stan Can't We Share?" by Guido Van Genechten.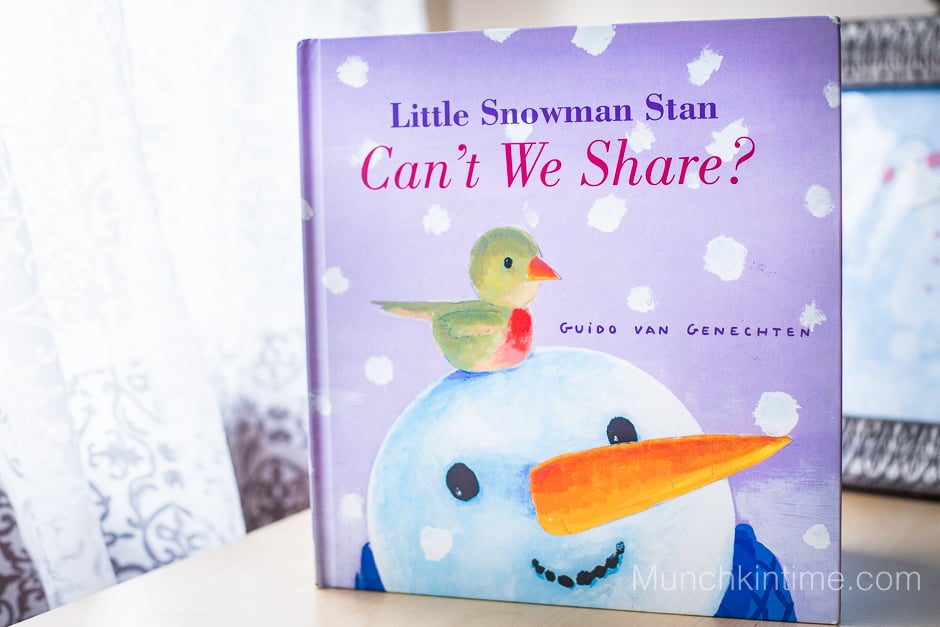 This book is about a new snowman Dmitri who came  to Freezeland village bare head.  He was sad because he lost his hat.  It's about snowmen sharing their hats.
After reading this book we made  this snowman craft idea.  Isn't sooo cute!?!

To make this Snowman Craft you will need acrylic paint, white water color paper, felt, glue, paint brush and little baby feet.
If you make this Easy Christmas Craft for Kids idea please tag my name @munchkintimeblog or #munchkintimeblog on Instagram, I would LOVE to see YOUR creation.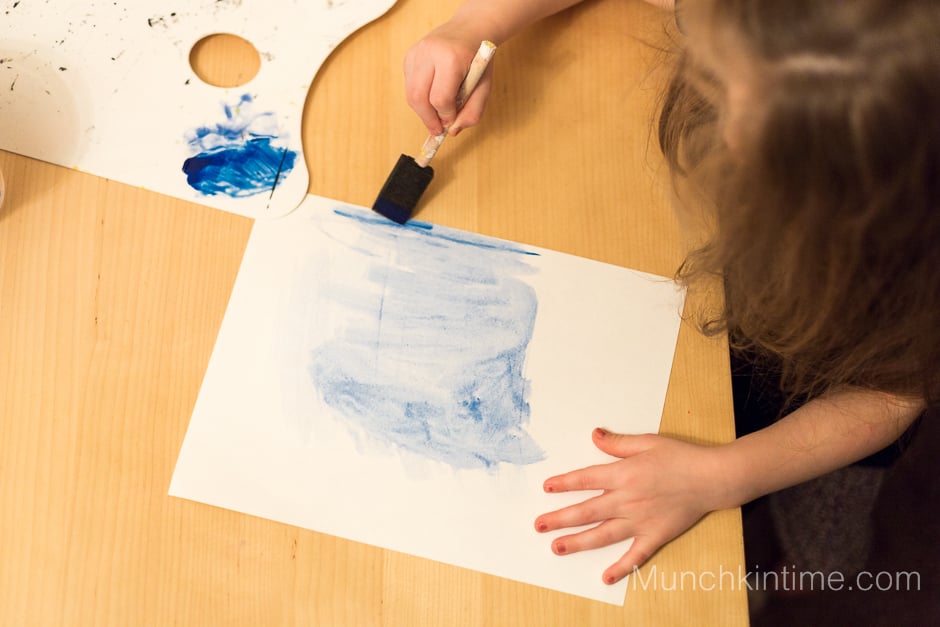 Paint entire paper using blue paint.
Then paint some snow on the bottom using white paint.

Paint one foot using white paint color and make a print on the paper.
Make another baby's footprint.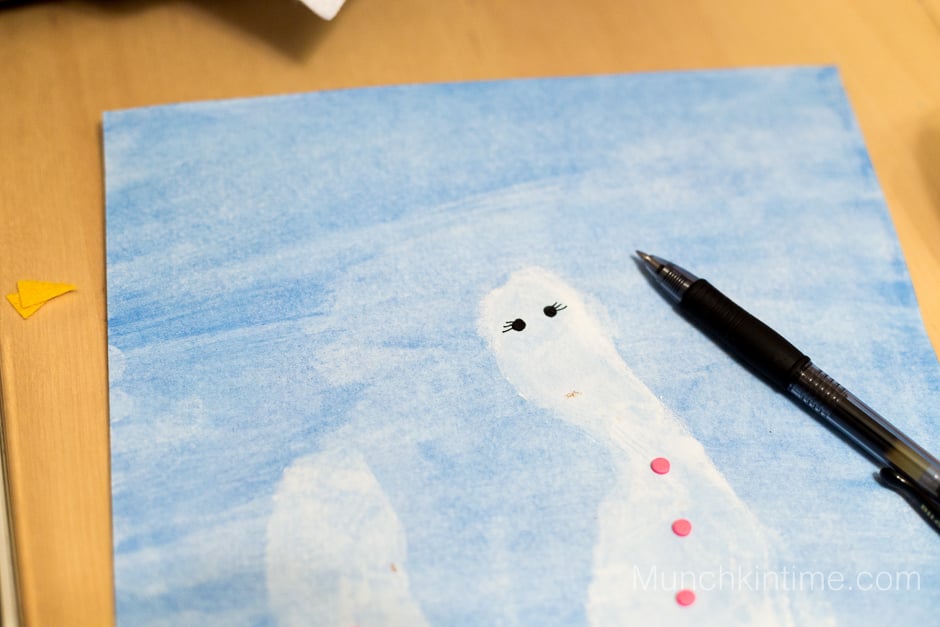 Using a black pen draw eyes.
Out of orange felt cut out noses.
Also using felt cut out two hats and scarves and glue them on both snowman.
Flip paint brush and add falling snow by using white paint.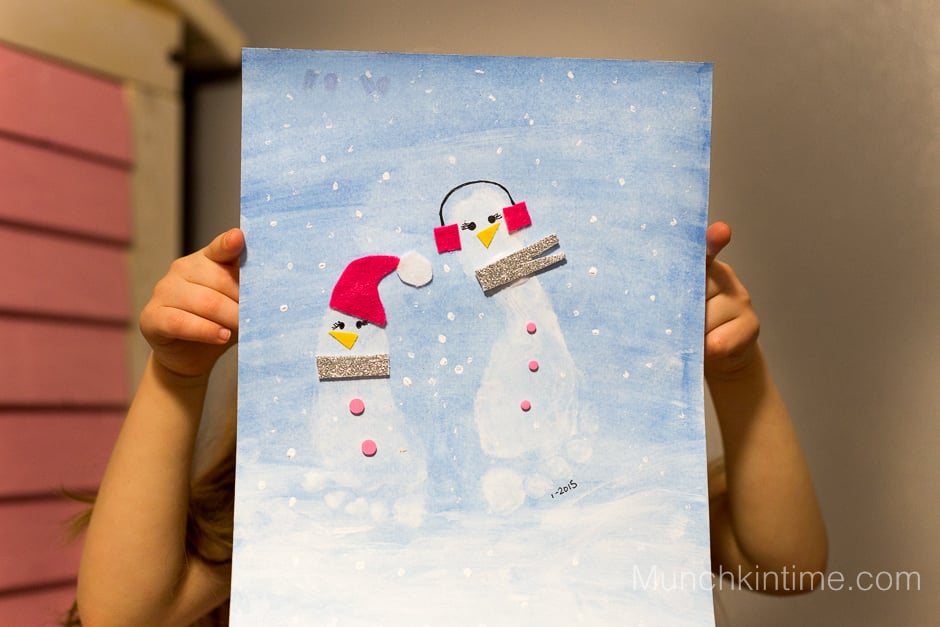 Isn't so cute!?!
You can place it on the fridge or…
…frame it in a beautiful frame.
I hope you enjoyed this book activity.
Need more easy Christmas kid crafts ideas? Click Here to get inspired.
Quote of the Day
Thank you for stopping by!
Have a blessed day!
=)