3 Easy Shrimp Charcuterie Cheese Platter Ideas – cheese platters are more and more popular now a days!  Serving as an elegant way to entertain your guests when they arrive for a dinner and you are still cooking or putting table together.  Cheese platters are impressive, super delicious and YOU can make them in just 5 minutes.
Here are 3 Easy Shrimp, Charcuterie & Cheese Platter Ideas you can recreate for your next party table.  I got all of my ingredients from my local Whole Foods Market.  If you don't have time to make a cheese platter, Whole Foods Market offers pre-made party platters that YOU can order online.  From cheese platters to seafood plates, from Holiday Appetizers to Holiday Dishes.  You can find what YOU are looking for by clicking here: Holiday Entertaining with Whole Foods Market.
If you make these

Holiday Platters

PLEASE tag @munchkintimeblog & @Wholefoods on Instagram, we would LOVE to see your creation!
???? Thank you!
Now, scroll down to see how to make cheese platters & if YOU want more Delicious Recipes Updates come over & follow Munchkin Time on my favorite social media, where I share Recipe Updates & more:
See YOU there!

Charcuterie Plate
Charcuterie Plate is a French word for any cooked, smoked or dry-cured meat.  Whole Foods has a huge selection of smoked salmon, salami and other meats.  To make a charcuterie plate you will need YOUR favorite meats, different type of cheeses, crackers, bread and some pickled vegetables.
Step One
First, place all of your cheeses on the plate.  For this plate I am using goat cheese, aged Emmental cheese and feta cheese cubes.
Step Two
Second, add your favorite types of meats.  On the picture above: smoked salmon, mild salami called Genoa & Finocchiona salami.
Step Three
Third, add different types of crackers and breads. As you can see, I picked olive bread, rosemary and sesame crackers.
Step Four
Lastly, add marinated vegetables like different kinds of olives, pickles and baby peppers.  Greens like rosemary add a beautiful touch to your Charcuterie Plate, and make the plate look festive.


How to Make Cheese Platter
Now, lets make my favorite kind of cheese platter, I call it The Brie Platter.  Brie is my favorite type of cheese.  It is soft and goes so good with a cracker, walnut/pecan and raw honey.  It is soooo good!
Step One
Place brie cheese on a cheese plate, then add your favorite crackers.
Step Two
Add fruits like grapes, raspberries, blueberries, blackberries or strawberries.  Follow by walnuts or pecans and raw honey.  See! Super easy and so creative at the same time.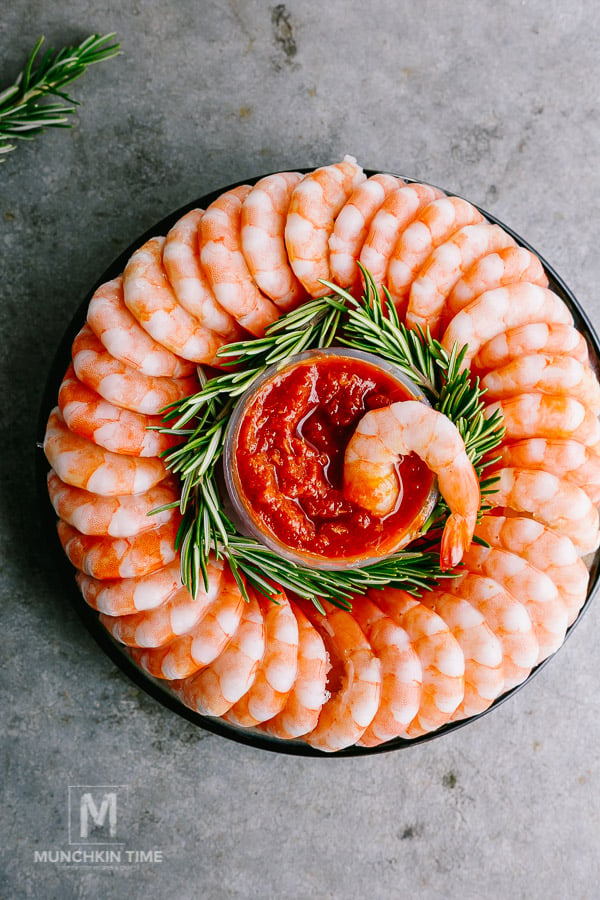 Shrimp Platter
Shrimp platters are a huge Crowd Pleasers!  Whole Foods Market offers delicious seafood platters ready to eat for a great price.  All you need is to unwrap the tray and place it on the plate and woala!  An awesome appetizer to keep your guest happy!
Q. – Do YOU like these Appetizer Ideas?
Please let me know in the comments below, I would love to hear from YOU!
Don't miss another great recipe subscribe to Munchkintime on the bottom of this post ——->
Thank you for your comments and reviews!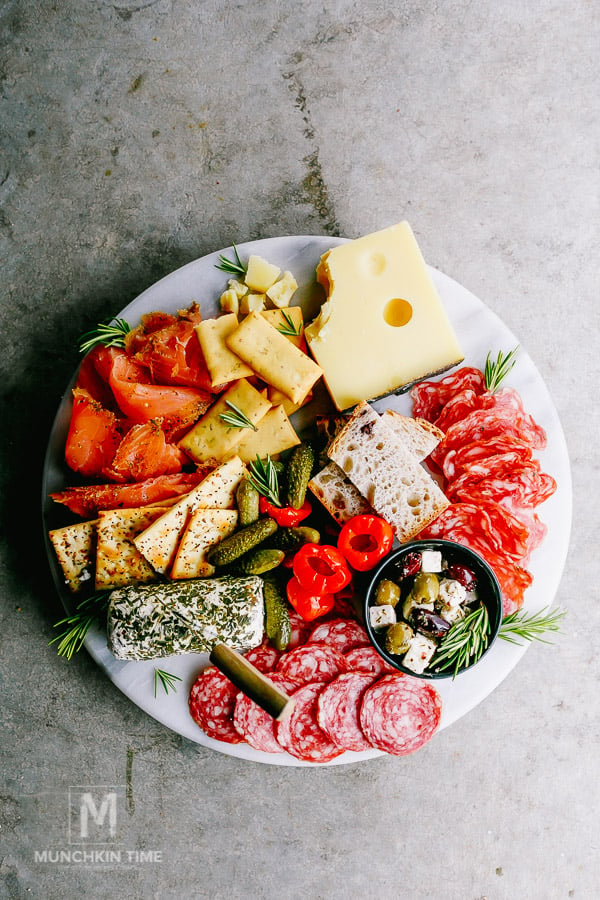 Huge Thank You goes to

Whole Foods Market

for sponsoring this post!!!
Thank you!