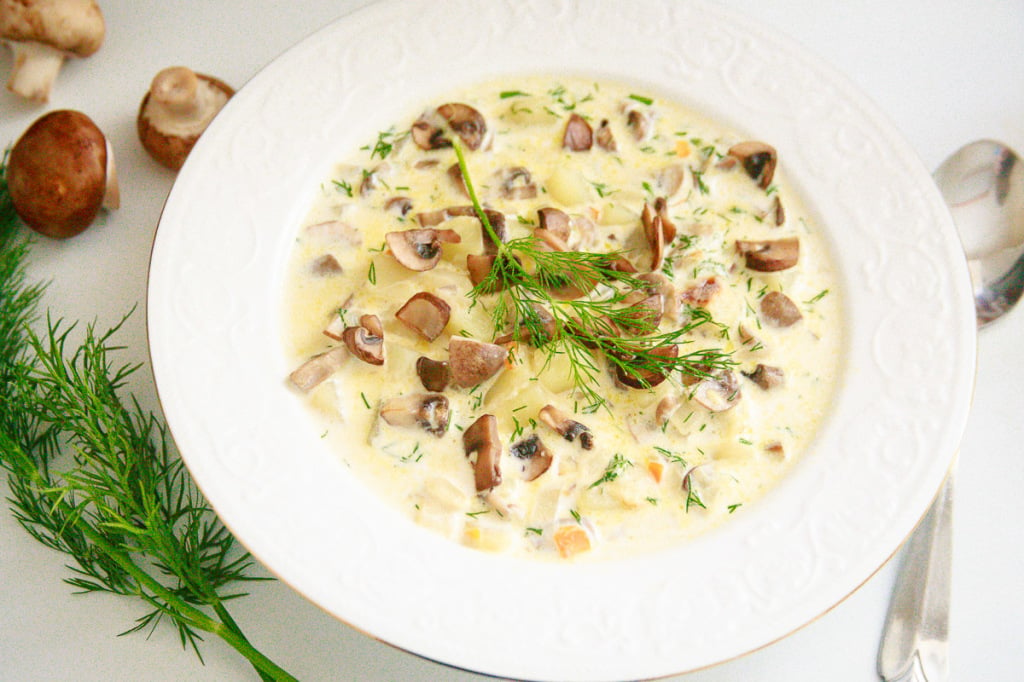 My dear cousin shared this delicious Baby Bella Mushroom & Potato Soup recipe with me.  When I made  this soup it was gone in seconds.  It made me lick my spoon multiple times, even right now when I am writing  I can still taste it in my mouth (mmmm mmm yum).  Baby Bella Mushroom & Potato Soup is so good you just have to try it to believe it!
Ingredients
1lb baby Bella mushrooms
1 onion, cubed
1 carrot, cubed
2 cups heavy whipping cream or half and half
3-4 potatoes
olive oil
salt and pepper to taste
greens (I used organic frozen dill)
1. Peel and cut potato into big cubes.
2. Place potato into big pot add water and cook until it cooks thru.
3. While potato is cooking, cut onion and saute in a skillet with a splash of olive oil.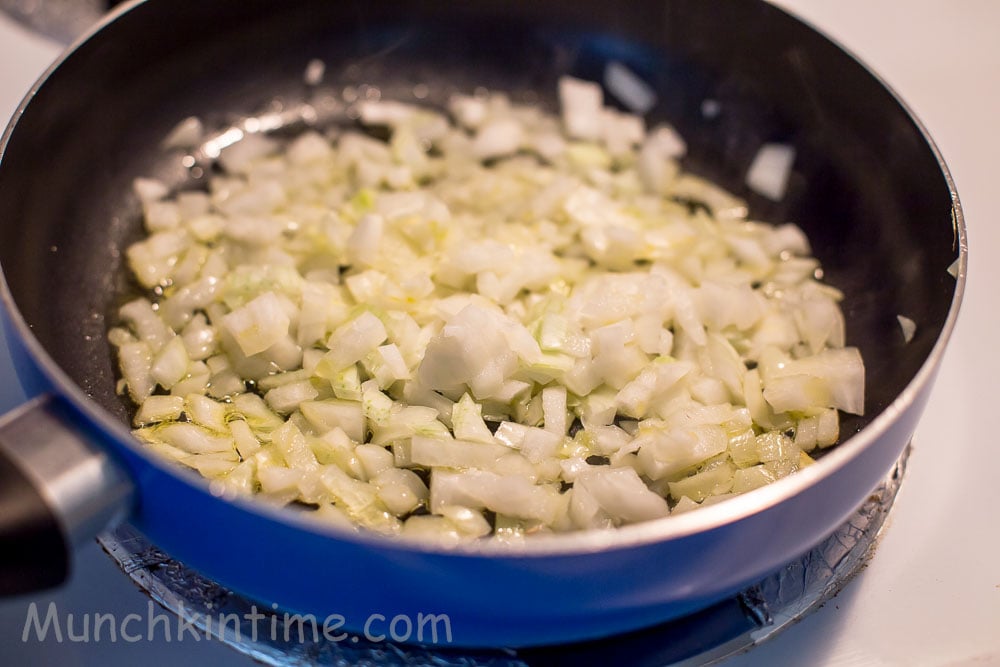 4. Peel and cube one carrot and saute it with onion.
5. When onion turns golden color take it off the heat and set aside.
6. Dice the baby bella mushrooms.

7. When potato is done cooking drain the water and mash it with potato masher.
8. Add heavy whipping cream and saute carrot with onion and simmer on a low-medium heat.
9. Add salt and pepper to taste.
10. Using same skillet we used to saute onion, add mushrooms a little bit of salt and saute it on medium heat for 6-10 minutes stirring it occasionally.
11. Add saute mushrooms to the pot and simmer it on low-medium heat for another 2-3 minutes.
12. This step is optional, with a food processor pure your soup and return it to the pot.
13. Add greens and let it simmer for 1 minute, turn off the heat, and pour yourself this yummy deliciousness.
Your comments put a smile on my face and encouraging me to make more yummy food and share it with you!
(Not blended version of Baby Bella Mushroom & Potato Soup)
Tip: To make not blended version of this soup I diced potato into small cubes and cooked it in 3 or 4 cups of chicken broth.  Then I added the rest of the ingredients.
Thank You and Have a Blessing Day!
Quote of the Day
So do not fear, for I am with you; do not be dismayed, for I am your God. I will strengthen you and help you; I will uphold you with my righteous right hand.  Isaiah 41:10