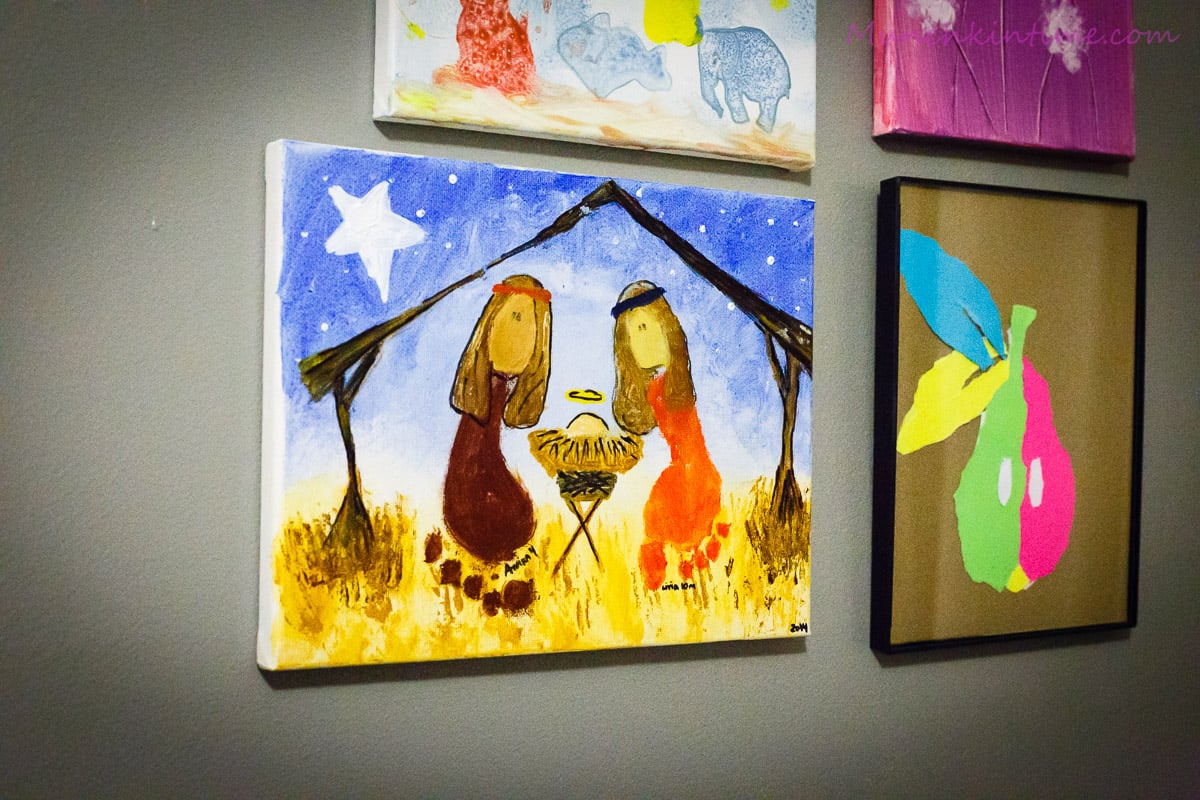 When I saw this Easy Christmas Craft on Pinterest I wanted to recreate it with my girls.  Isn't it sooo cute!?!  We had so much fun making this Christmas footprint craft on canvas.  To make this nativity painting we used acrylic paints, 10 by  8 canvas, and my daughters feet.
Verse From the Bible
2 And it came to pass in those days that a decree went out from Caesar Augustus that all the world should be registered. 2 This census first took place while Quirinius was governing Syria. 3 So all went to be registered, everyone to his own city.

4 Joseph also went up from Galilee, out of the city of Nazareth, into Judea, to the city of David, which is called Bethlehem, because he was of the house and lineage of David, 5 to be registered with Mary, his betrothed wife,[a] who was with child. 6 So it was, that while they were there, the days were completed for her to be delivered. 7 And she brought forth her firstborn Son, and wrapped Him in swaddling cloths, and laid Him in a manger, because there was no room for them in the inn. – Luke 2:2-7  New King James Version (NKJV)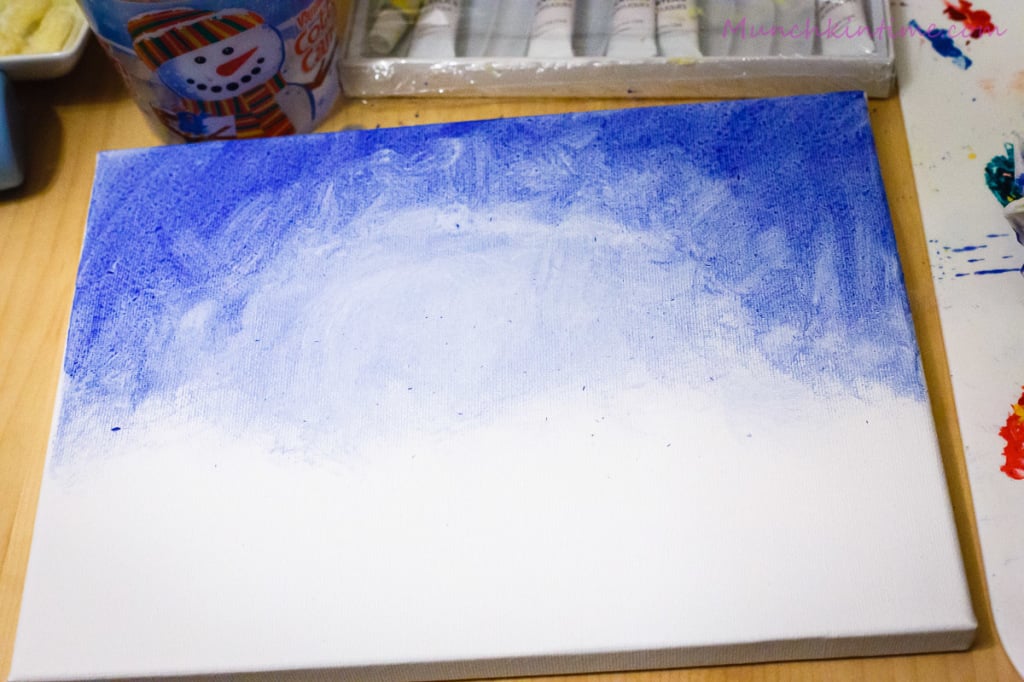 First we painted our sky using blue color then we used a little napkin to wipe off some paint in the center of the sky.
We used a fork to make a hay/grass using yellow/brown paint.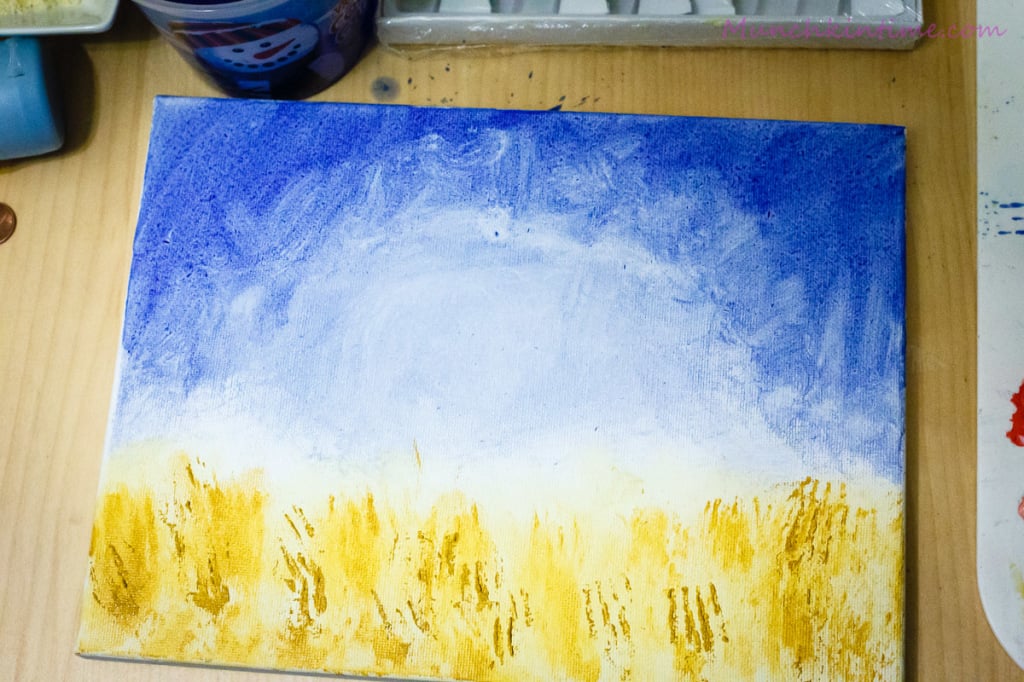 After  painting hay/grass we added little stars by using the other end of the paint brush.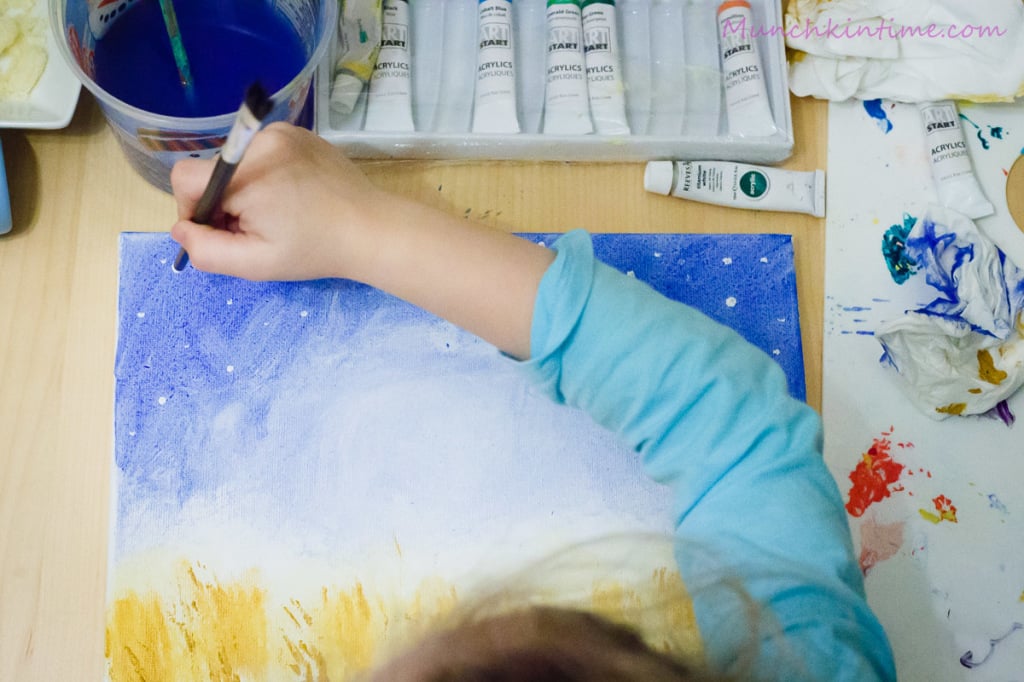 Of coarse we added a big shining star.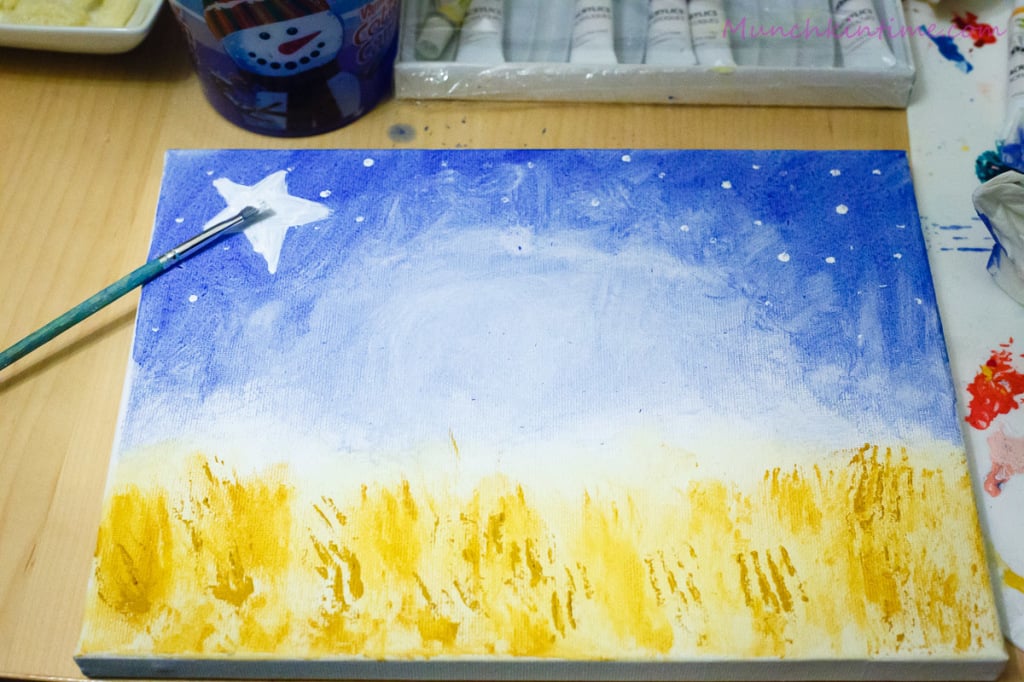 Using brown color we painted little barn.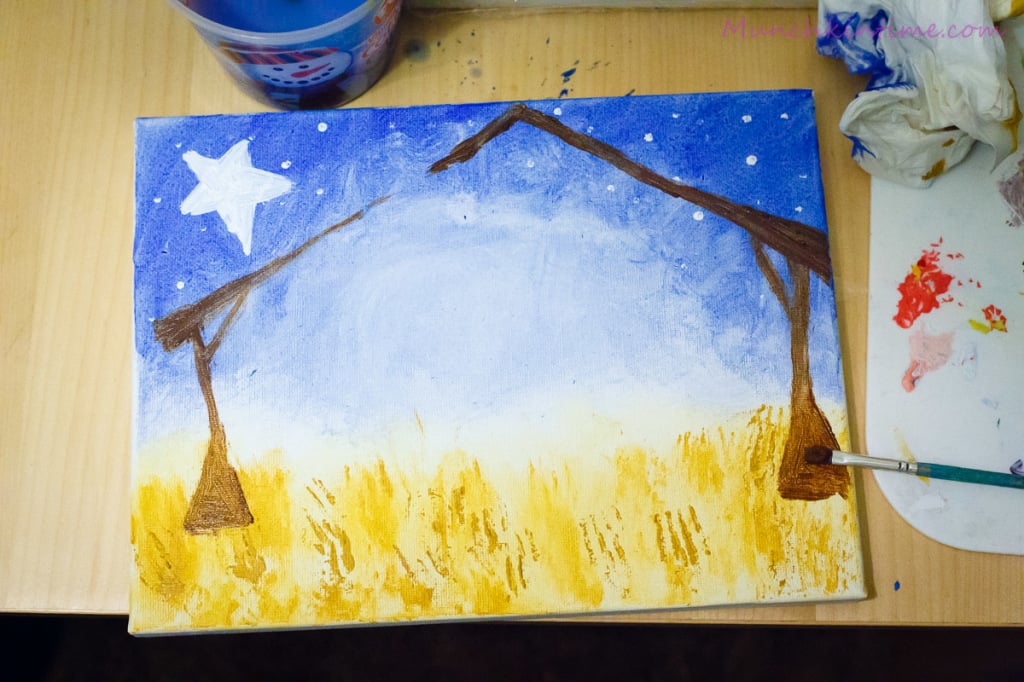 Then we did the fun part which is making a footprint.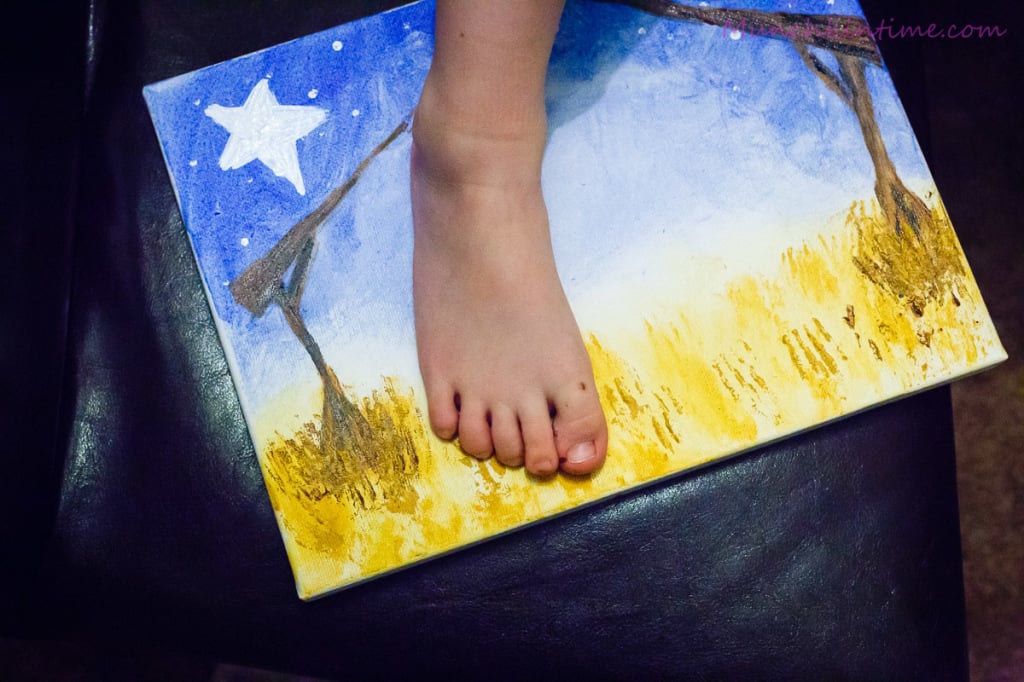 First we made Joseph…
…we added Joseph's  head with a headdress (back in the day men and women wore headdresses on their head to protect their head from the sun) then we added little manger with hay…
….then it was baby's turn to make a footprint.
We made another footprint demonstrating Mary and added baby Jesus in the manger.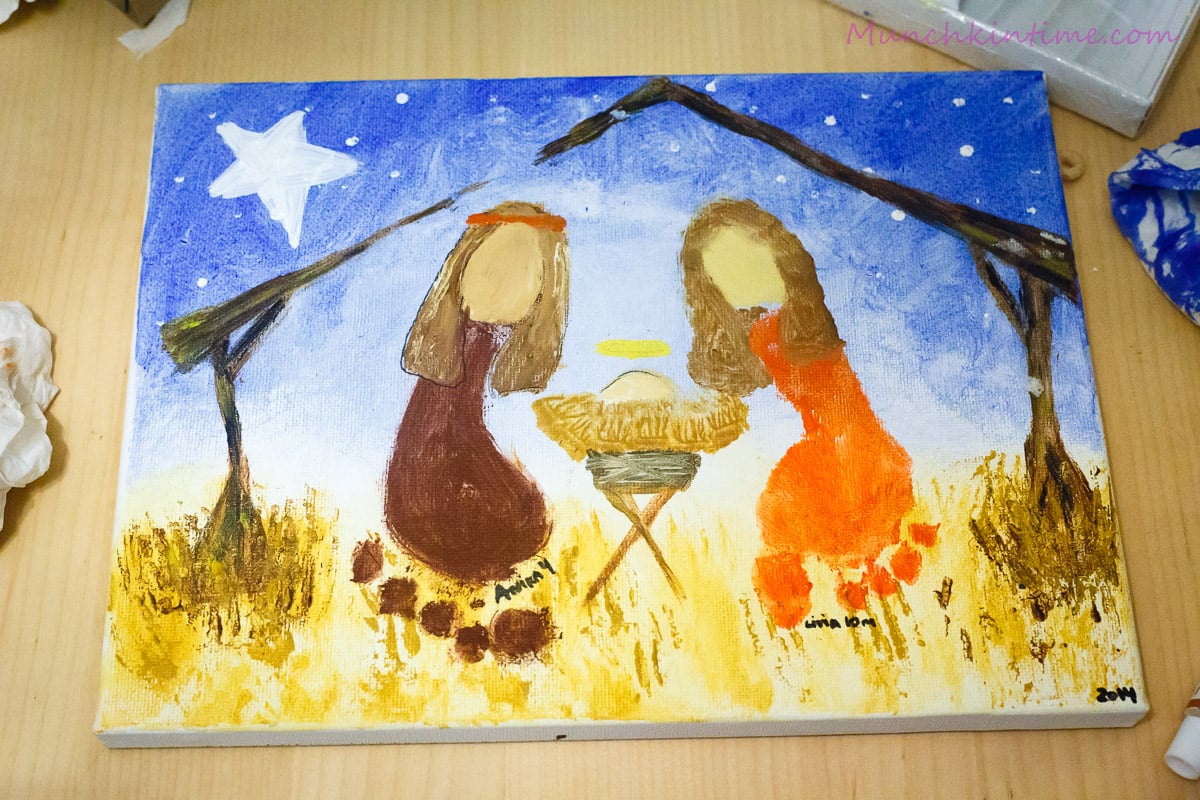 Using a black marker we added some details to our Christmas craft.
This is how it turned out.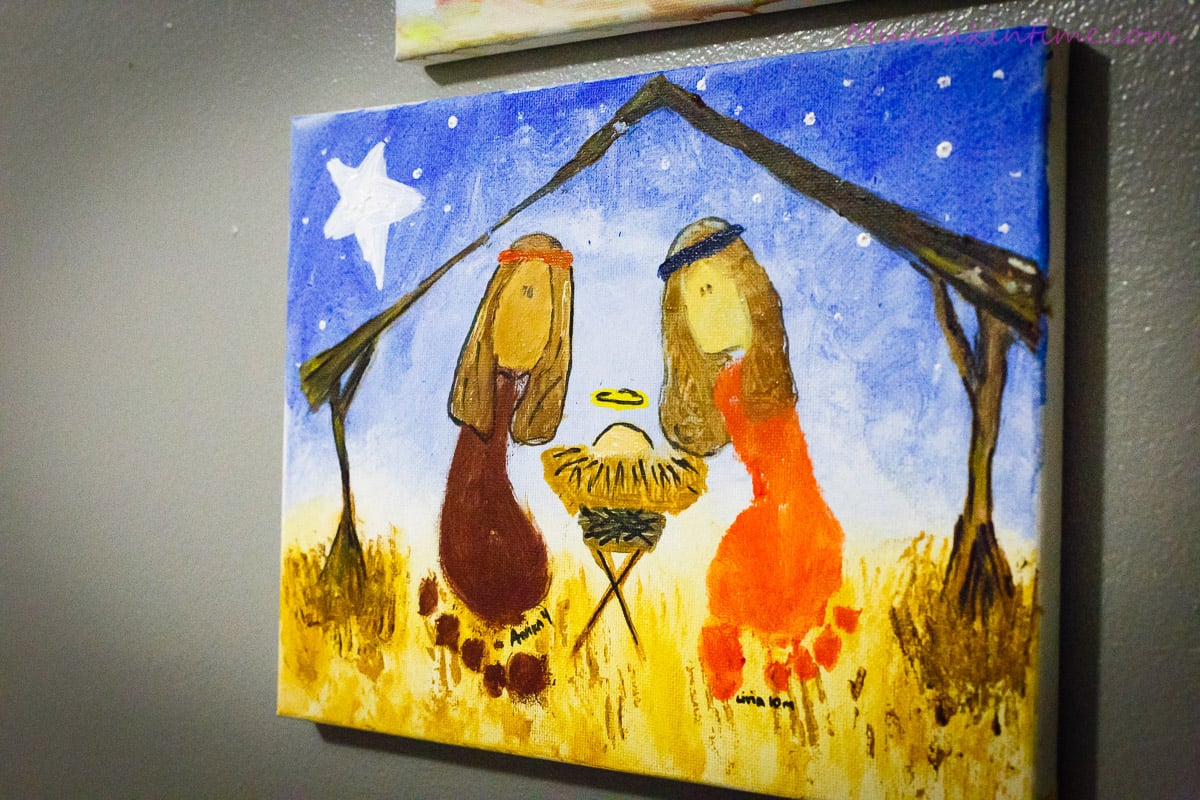 I hope this easy Christmas craft will inspire you to make it with your children.
Go ahead and visit our Munchkin Time Page for more kids craft ideas.
Quote of the Day
"For God so loved the world that he gave his one and only Son, that whoever believes in him shall not perish but have eternal life.

John 3:16
Thank you for stopping by!
Merry Christmas!