Have you tried this quick and easy loyal potato pie? It is not only quick and easy, it is also a fingers-licking dinner dish.  I am talking about juicy chicken thigh fillets, covered with soft potato slices and topped with melted cheesy deliciousness. It made my toddler lick her fingers =).  As for me and ate it until it was gone, and guess what?  It only takes 5 ingredients to create this quick and easy Loyal Potato Pie.
Ingredients
1lb chicken thigh fillets
2-3 potato, peeled and sliced
Mayonnaise
Cheese (I used mozzarella cheese)
Salt and Pepper to taste
Preheat the oven to 350-400F.
1. Lightly beat off chicken thigh fillets( if you want you can thinly cut the thigh fillets) and place them in oven proof dish.  Sprinkle salt and pepper to taste.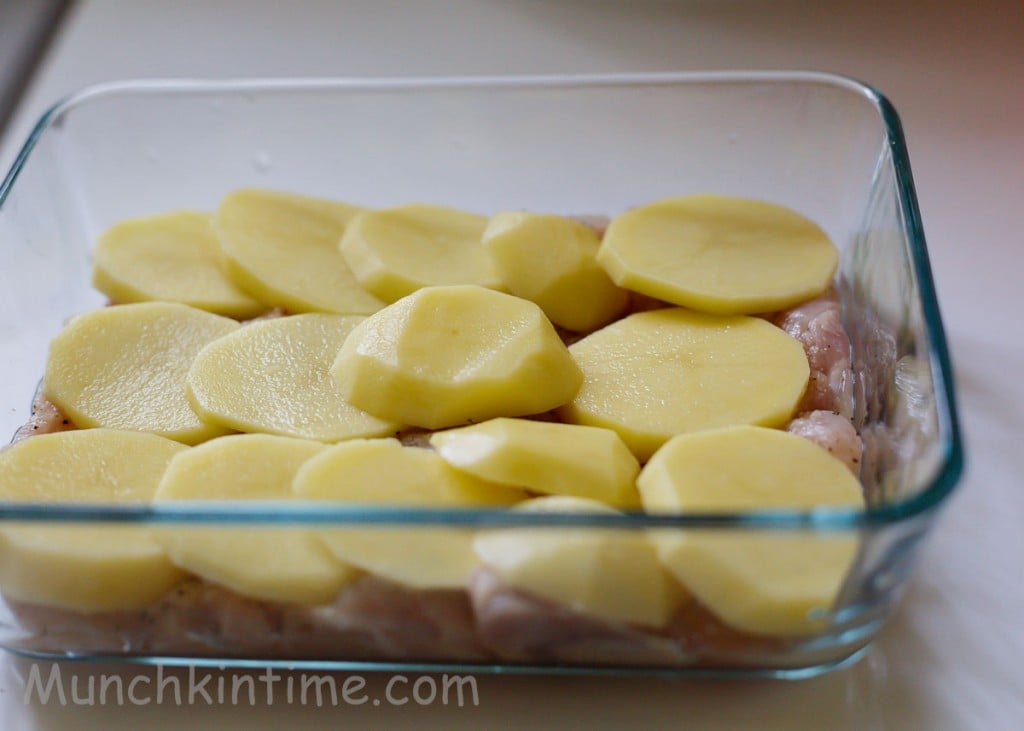 2. Add sliced potatoes.
3. Add mayonnaise.
4. Top it with cheese.
5. Cover with foil paper and bake for 1 hour.
6. After 1 hour take off the foil paper and broil it until golden brown color.
Serve while hot.
I love to garnish this dish with extra cheese or fresh herbs.
Bon Appetite!
Come back soon for a delicious dessert recipe.
Quote of the Day
God is our shelter and strength, always ready to help in times of trouble.  So we will not be afraid, even if the earth is shaken and mountains fall into the ocean depths;  even if the seas roar and rage, and the hills are shaken by the violence.