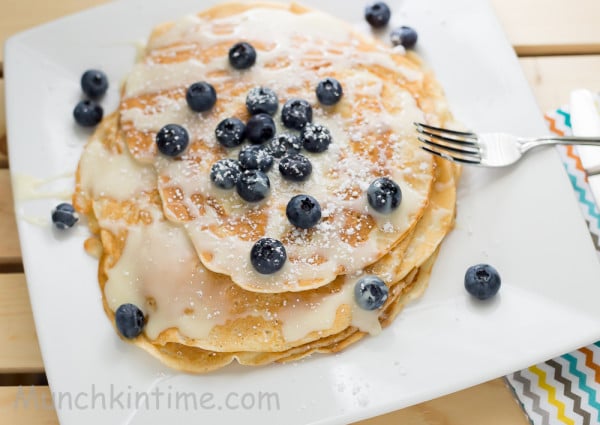 Wake Up To A Better Breakfast With A Quick Kefir Pancakes covered with condensed milk and handpicked blueberries.  If you haven't tried kefir pancakes for breakfast yet I recommend to give them a try.  There is no better breakfast than enjoying bites of  crepe-like kefir pancakes, and there is no better syrup than delicious smooth condensed milk right from the opened can.  It as delicious, healthy, and quick and easy to make.  So next time reward yourself with a better breakfast, simply because you deserved it!
To make better breakfast pancakes you will need:
1 egg
1 cup of plain unsweetened kefir
1 tbsp of sugar
1 cups of all purpose flour
1 tsp of baking soda
coconut oil
condensed milk
fresh fruits
I hope you will enjoy this recipe!
If you make this breakfast recipe please tag my name @munchkintimeblog and #munchkintimeblog on Instagram, I would LOVE to see your creation.
1. Wisk wet ingredients.
2. Set aside.
3. Combine dry ingredients.
4. Add wet mixture into dry mixture.
5. Give it a wisk.
I like to add  1/2 cup – 1 cup of water to make crepe-like pancakes.
6. Melt coconut oil in the skillet on medium heat.
7. Cook it on both sides until cooked thru.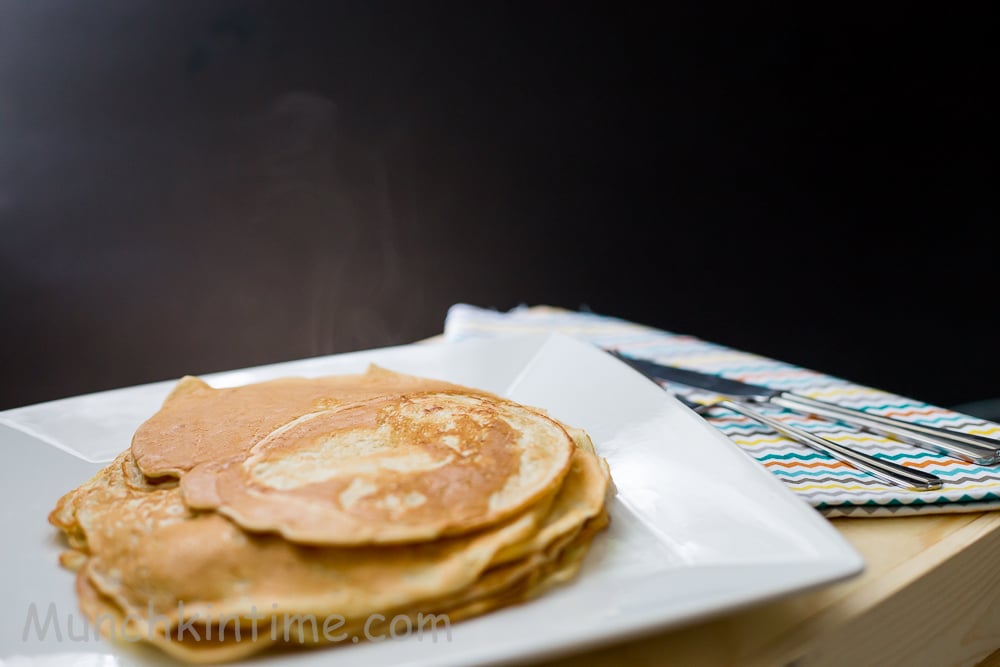 8. Place it on a big flat plate.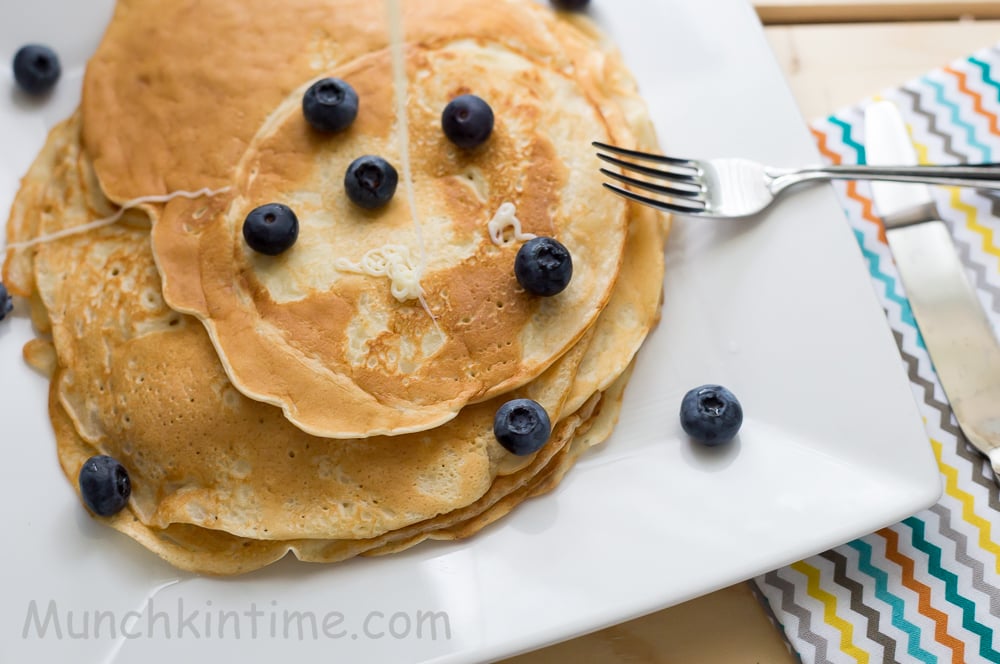 9. Top it with blueberries and decorate it with delicious condensed milk.
The More The Better.
——–> Subscribe to Munchkin Time on your right for Yummy Recipe updates!——–>
Enjoy your delicious fork of goodness.
Look who woke up to a better breakfast…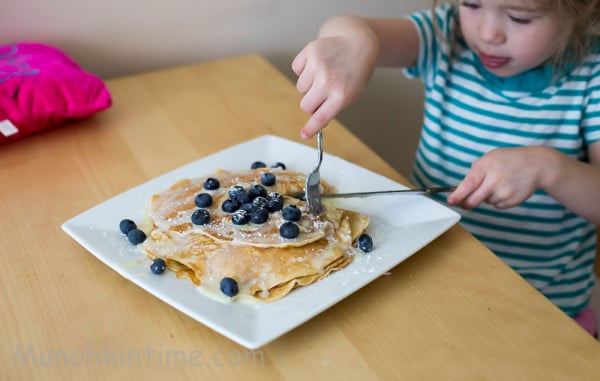 Thank you for stopping by!
Quote Of The Day
"When the righteous cry for help, the Lord hears, and rescues them from all their troubles." -Psalm 34:17