Best Fresh Tomato Bruschetta Recipe is made with toasted French bread rubbed with fresh garlic clove and topped with chopped avocados, tomatoes and onion.
Today I would like to share a quick and easy Avocado Tomato Bruschetta Recipe. My family love this easy appetizer and I am sure you will like it too!
Check Out These Must Try Recipes using Potato:
To make
Tomato Bruschetta Recipe

you will need:

½ loaf French bread

1 clove garlic

2 tomatoes, medium chopped

2 avocados, medium chopped

1/3 cup finely chopped onion

¼ cup chopped greens (I used green onion)

2 Tablespoons freshly squeezed lime juice

2 Tablespoons olive oil

½ teaspoon salt

¼ teaspoon pepper

When YOU make the Tomato Avocado Bruschetta Recipe, PLEASE hashtag #munchkintimeblog on Instagram, I would LOVE to see your creation! Thank you!
How to make
Bruschetta Toast

:

First slice your bread and toast it in the toaster. After it's done toasting rub sliced garlic clove over hot bread.
Now lets prepare our topping.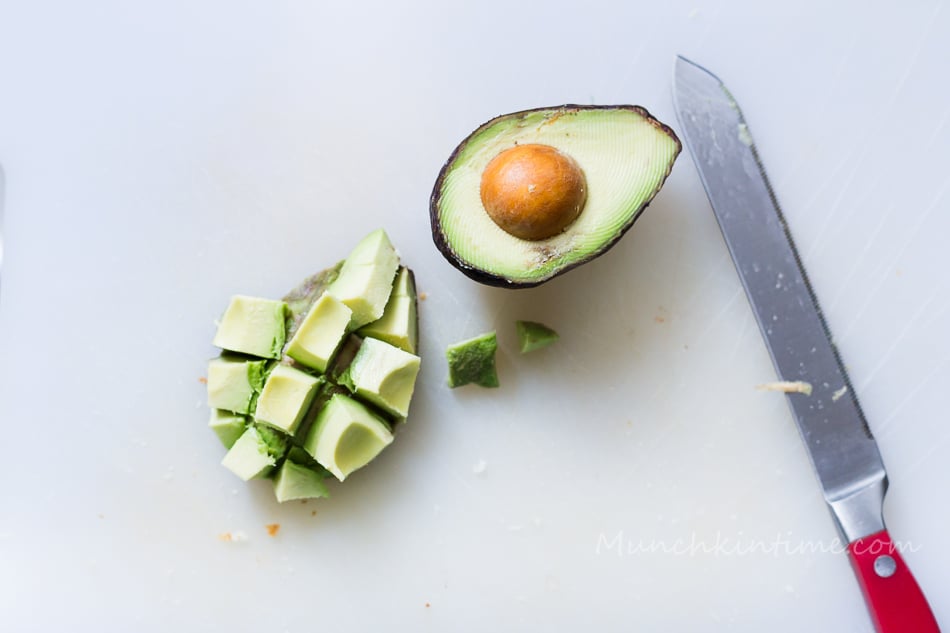 Chop avocado, tomato, onion and greens and place them in the mixing bowl.

Season with salt and pepper.
Squeeze lemon juice.
Add olive oil.
Give it a mix.
Now add the topping mixture to the bread…
…and enjoy!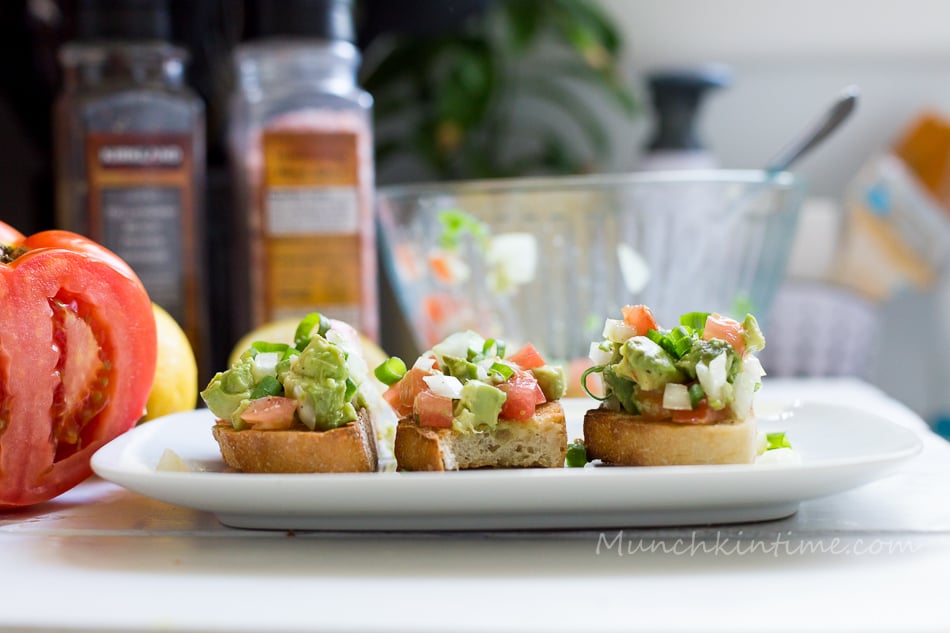 I hope you enjoyed this recipe!
Visit Munchkin Time for more yummy recipes!
—–>Don't forget to subscribe to Mommyhorod on your right for recipe updates!—–>
Thank you for stopping by!
Have a wonderful day!