Best Ever Almond Butter Cookies Using Only 3 Ingredients, this easy almond cookie recipe will knock you off your feet. They are INCREDIBLY delicious!!!
First, I don't know about you, but I love baking cookies in the fall and winter, specially the simple and delicious ones, like these Almond Cookies.
They are super easy to make, takes about 10 minutes to bake and tastes super AMAZING!
Second, my kids devour them in the speed of light.  Which means they are that delicious! Perfect treat for school lunch or after school, right?!?
Finally, I can't wait for you to try these Easy Almond Butter Cookies and let me know what you think!
Want more Easy Recipes Updates come over & follow Munchkin Time on social media, where she shares Recipe Updates & more:
See YOU there!!!
How to make
Almond Butter Cookies

?

To make almond butter cookies, all you will need is only 3 ingredients: almond butter, egg and sugar.

Before you start making Best Almond Butter Cookies, preheat the oven to 375F and line baking sheet with parchment paper.

Also get a hand mixer, mixing bowl and a fork out of your pantry.
Now, in a mixing bowl combine 1 cup of almond butter, 1 organic egg and 1/2 cup organic sugar.
Mix with hand blender until everything is combined.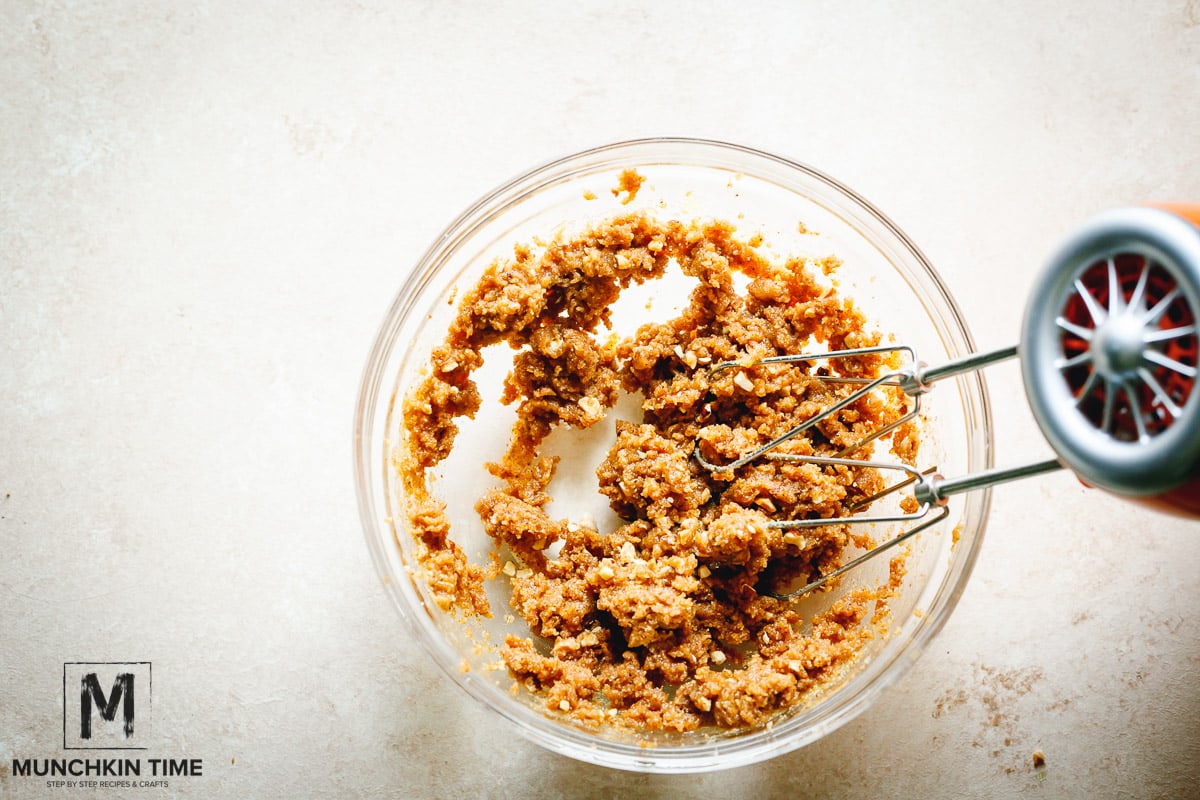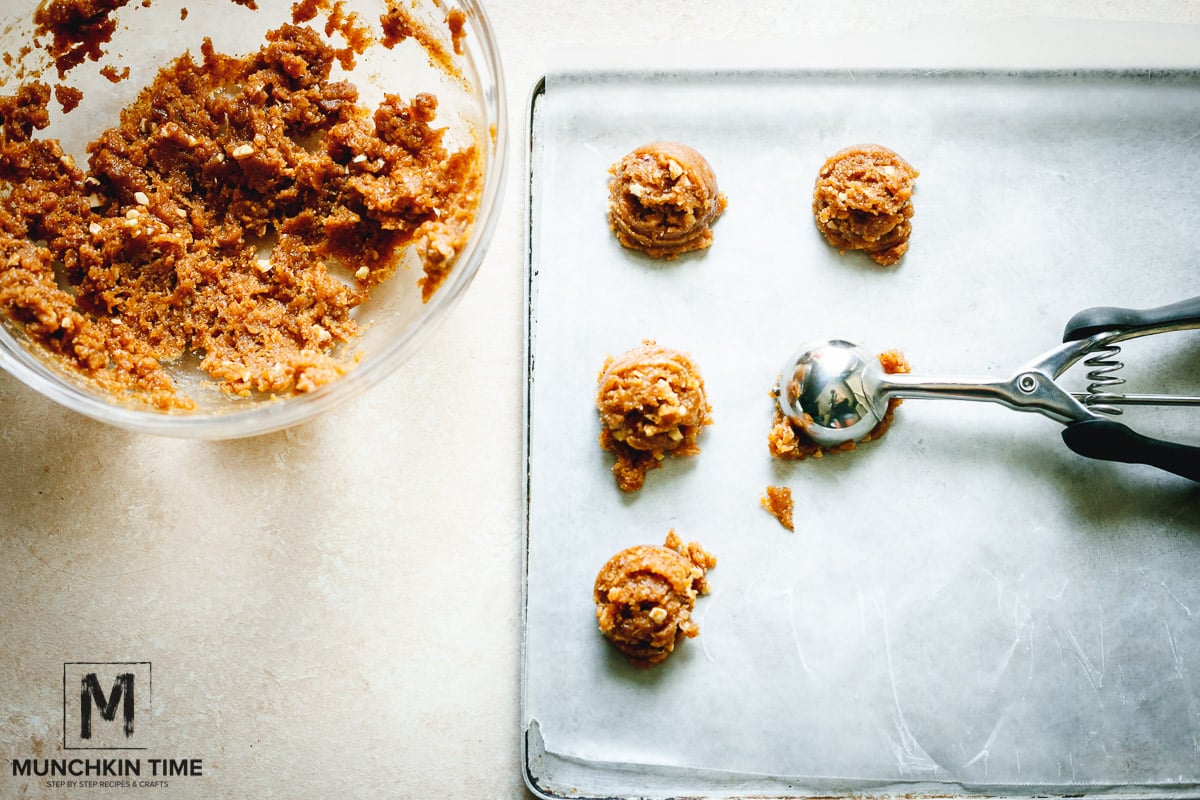 Now, using a small ice cream scoop, scoop out cookie dough onto a baking sheet.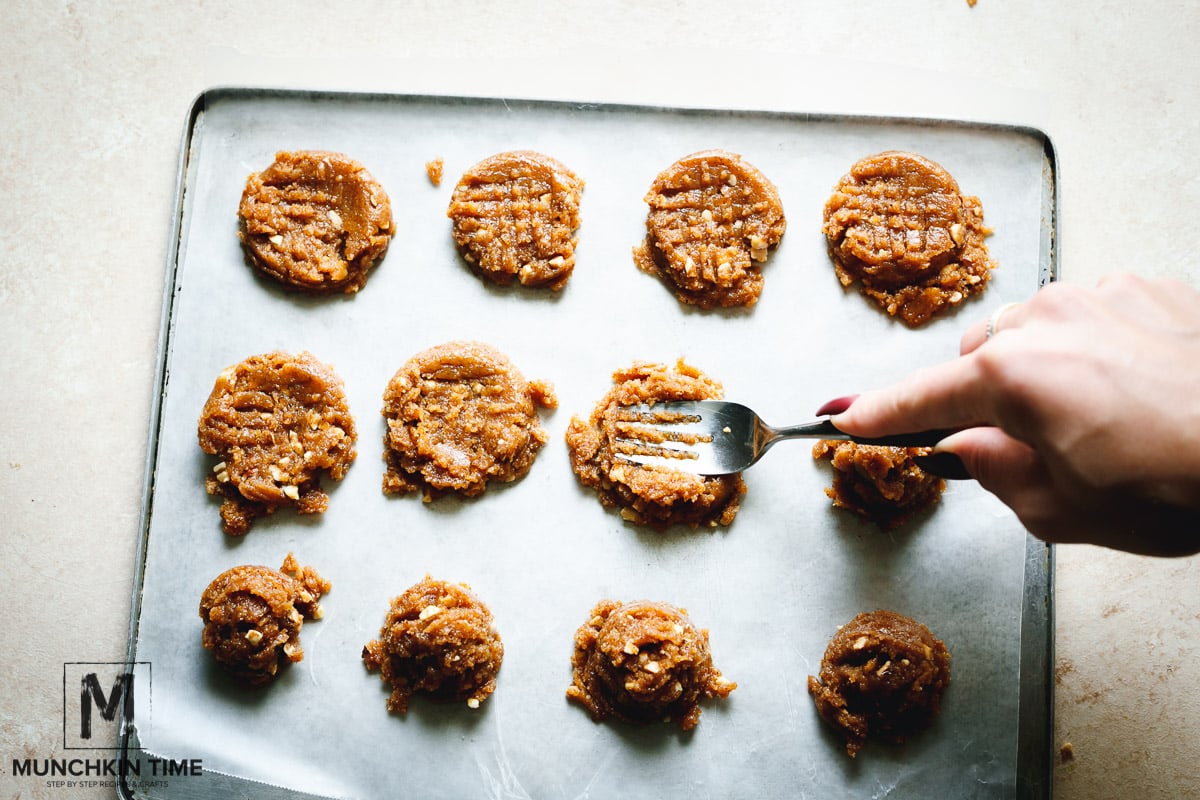 Here is a perfect time to use a fork. Press a fork down on a cookie dough to form flat cookies. Bake for about 10-12 minutes or until center is set. Let it cool on a cooling rack. Enjoy!
How to Store

Home Baked Cookies

?
To store home baked cookies, place cookies into an airtight container or a zip bag.  Eat within 3 days.
A Must Try Holiday Recipes:
Q. Do

YOU

like this 

Christmas Cookie
 Recipe
?
Please let me know in the comments below I would love to hear from you!
When 

YOU

make

Almond Butter Cookies Recipe

, PLEASE hashtag #munchkintimeblog on Instagram, I would LOVE to see your creation! Thank you!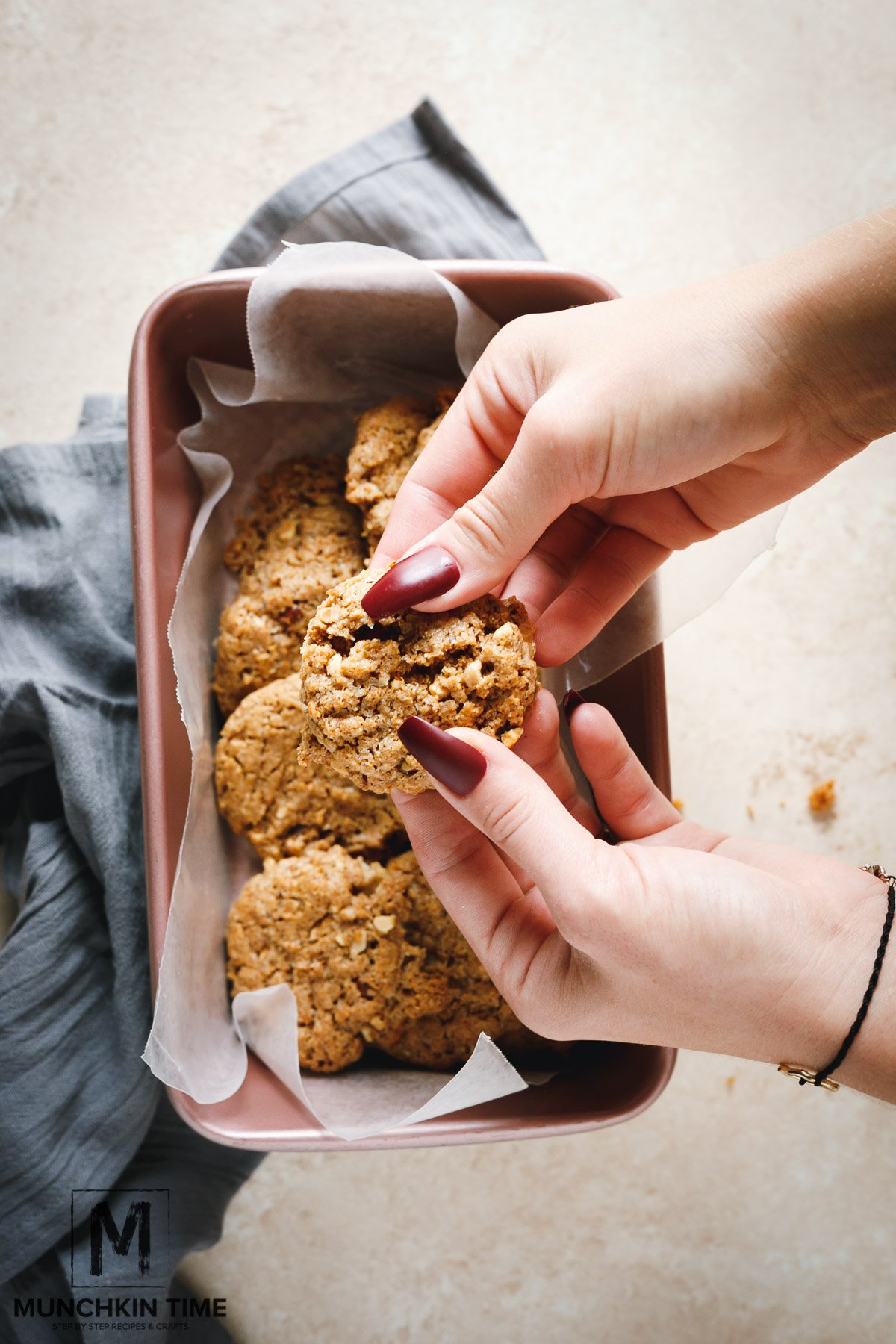 Thank YOU for YOUR Comment, Share & Recipe Review!
Quote of the Day
Have an amazing day!