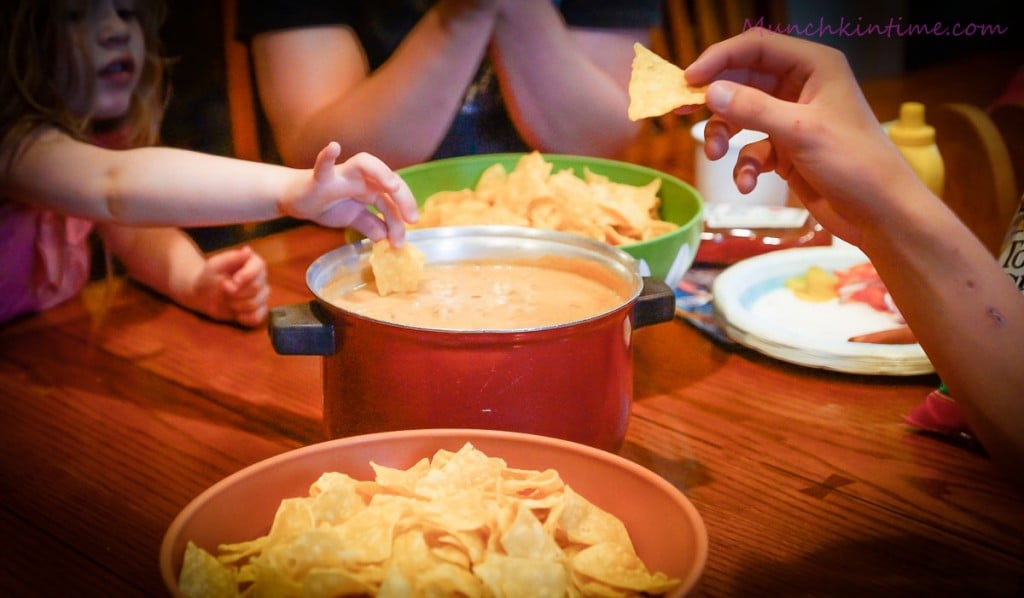 David's Famous Nacho Cheese Dip – David is my brother in law.  He loves to cook and make his own recipes and share it with family.  Today I would like to share with one of David's famous nacho dip recipes.  It is one of his creations and let me tell you it is really good.  It is super delicious and super easy to make.  When ever we go visit his family he always makes this yummy cheese dip just like this time.  He cooked it and I captured it (I apologize for bad pictures quality I took them long time ago when I just started to learn about manual mode on my DSLR camera).
Ingredients
1 lb ground beef
16oz refried beans
10-12oz diced tomatoes and green chilies (I sometimes use fresh tomatoes and green chilies)
15.5oz Salsa Con Queso
Taco seasoning – to taste
Salt and pepper – to taste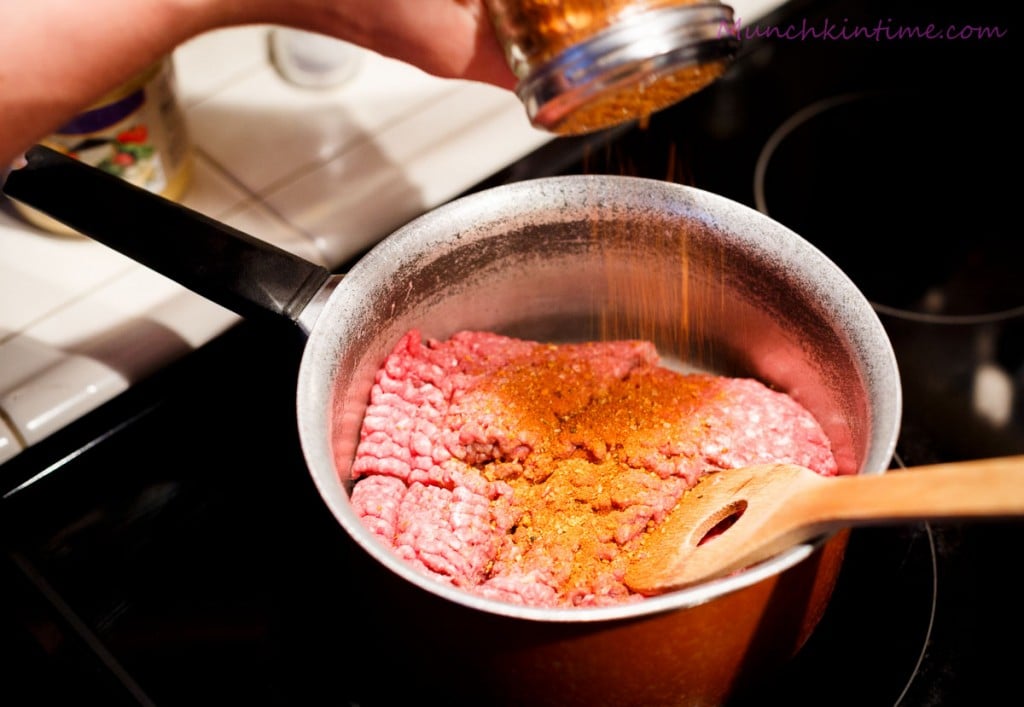 1. Season ground beef with salt, pepper and taco seasoning and saute on a medium heat until it cooks thru.
Open cans.
2. Add refried beans stir and cook until it starts bowling.
3. Add Salsa Con Queso and tomatoes with chilies and give it a stir.
4. Once it starts boiling turn of the heat and enjoy…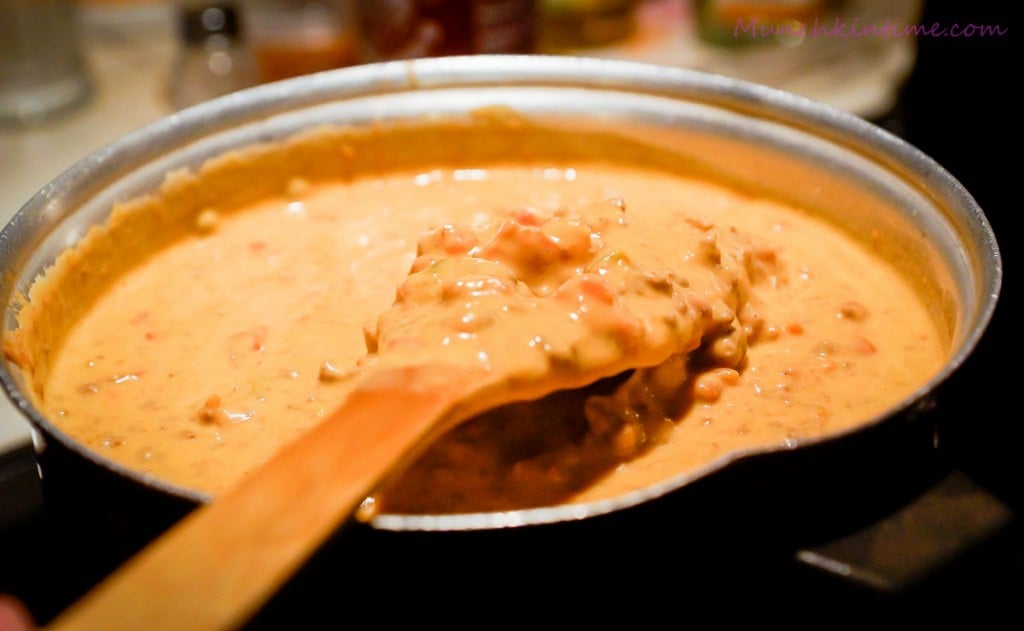 with a BIG BOWL of tortilla chips….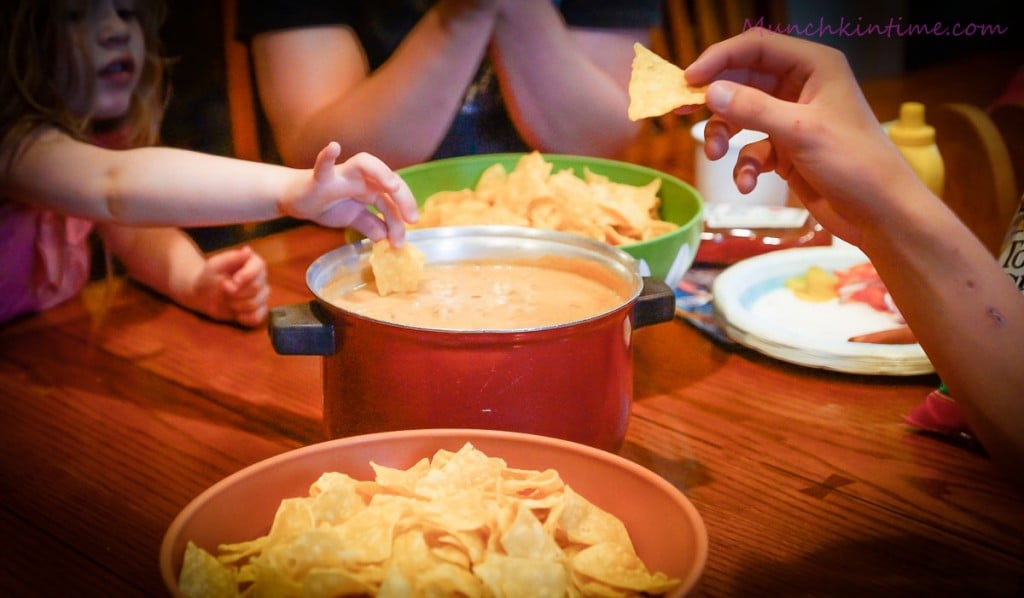 ….and your FAMILY.
ENJOY!
Quote of the Day
The LORD is my strength and my song; he has become my salvation.
Have a blessing day!