Instant Pot Beef and Barley Soup Recipe is one of my favorite ways to cook barley soup.
It is so much quicker to cook beef and barley soup in Instant Pot. The meat turns out super tender and barley cooks perfect in this pot.
Using parsnip instead of potato gives this soup extra good nutrients that is found in parsnip like EXTRA Fiber, Iron, Vitamin c and B-6 and Magnesium.
Have you tried cooking with parsnip? What is your favorite way to cook this root? Mine is in the soups like this easy barley soup.
Anyways, this is one delicious comforting soup recipe to make in the fall and winter season. You will love this one!
Also, feel free to add bell peppers, celery or pickles. They all taste good in beef barley soup, specially pickles.
Want more Easy Recipes Updates come over & follow Munchkin Time on social media, where she shares Recipe Updates & more:
See YOU there!!!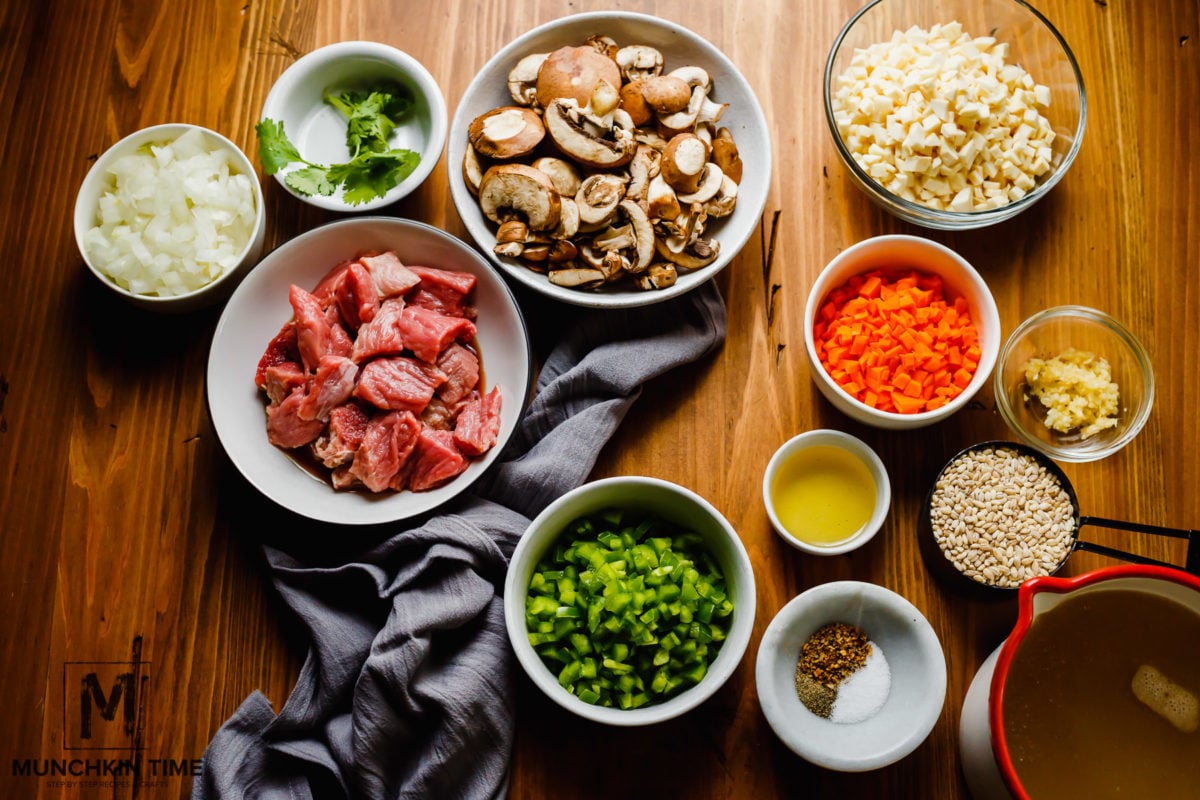 Here is what
YOU

will need to make

Instant Pot Beef and Barley Soup Recipe

:
2 tablespoons of oil like avocado oil
lean beef meat cut into small pieces – about 2 cups
8 oz. mushrooms
1 onion
about 1 1/2 teaspoon Montreal spice
1 carrot
1 parsnip
3 garlic cloves
6 cups homemade bone broth
1 cup barley
salt & pepper to taste
greens, for garnish
Prepare all ingredients before you start cooking, it makes cooking very enjoyable!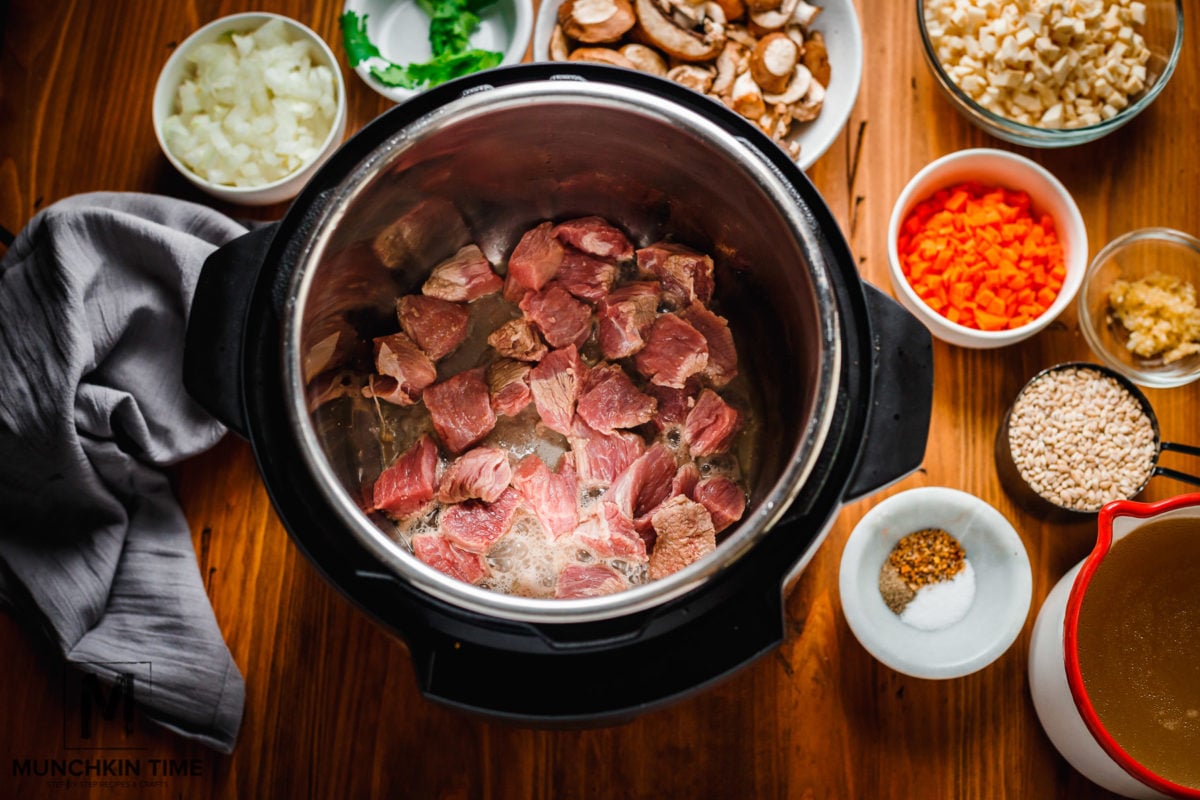 How to Make
Barley Soup in Instant Pot

?

To make Barley Soup in Instant Pot, first turn on your pot on a saute mode. Then heat 2 tablespoons of oil, add beef and saute for 10 minutes or until browned, stirring few times.
After 1o minutes, add chopped onion, sliced mushrooms and 1 1/2 teaspoon of Montreal spice. Stir & saute until onion turns soft about 10 minutes.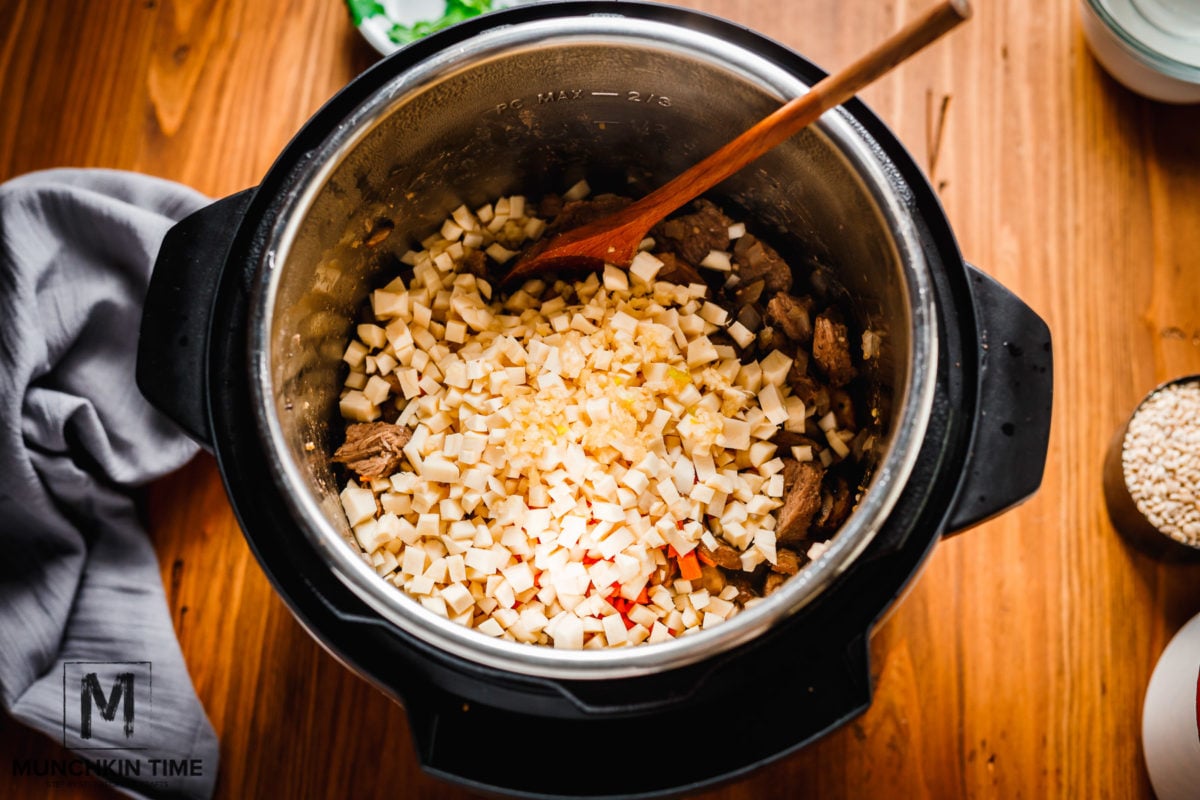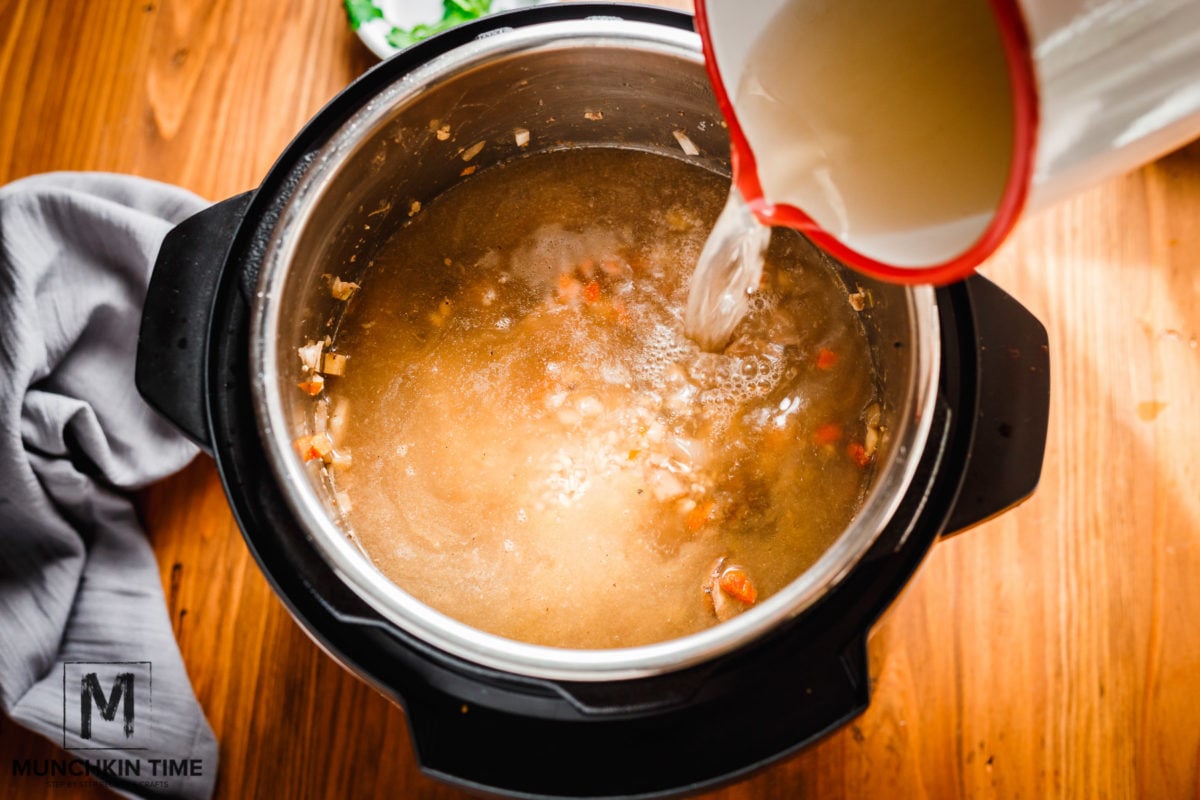 Cover Instant Pot with a lid, and press on soup/broth mode for 25 minutes.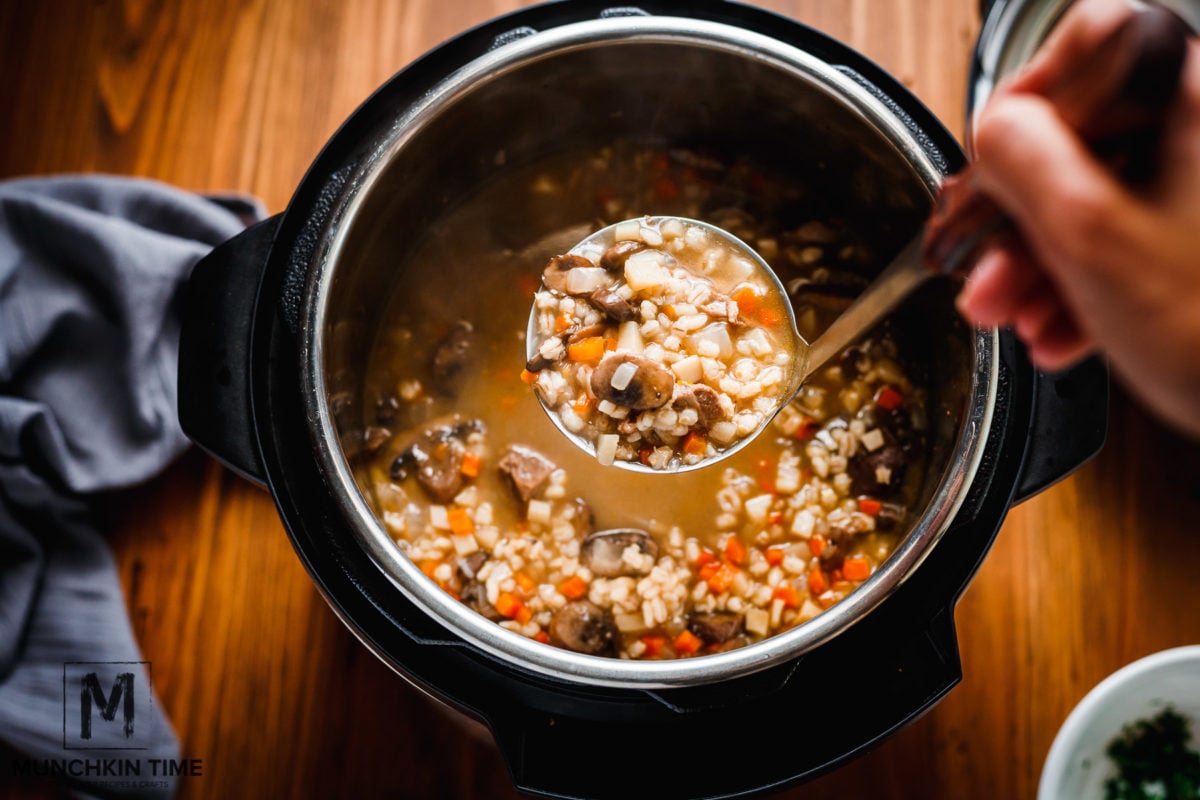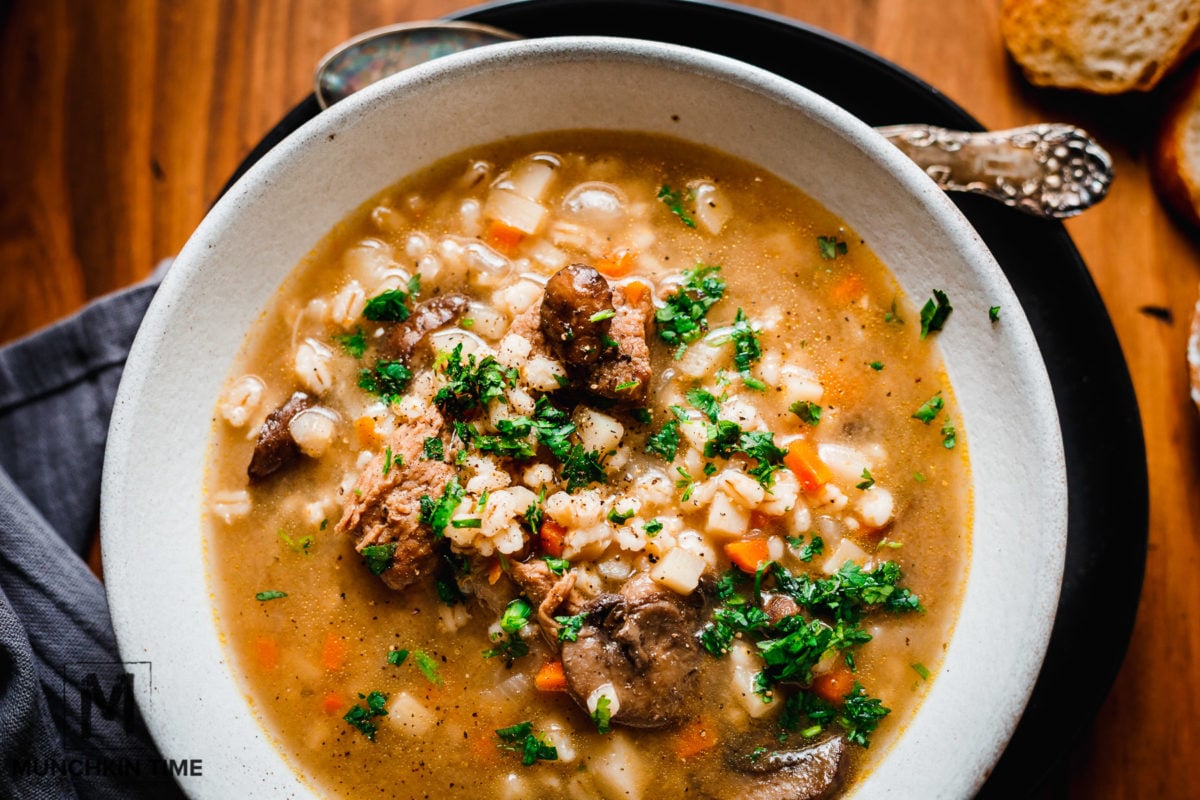 Do
YOU

like this

Instant Pot Mushroom Barley Soup

?

Please let me know in the comments below, I would love to hear your review.

If YOU make this Pressure Cooker Beef Barley Soup would you take a picture and share it on Instagram by tagging @munchkintimeblog I would LOVE to see your creation ???? Thank you!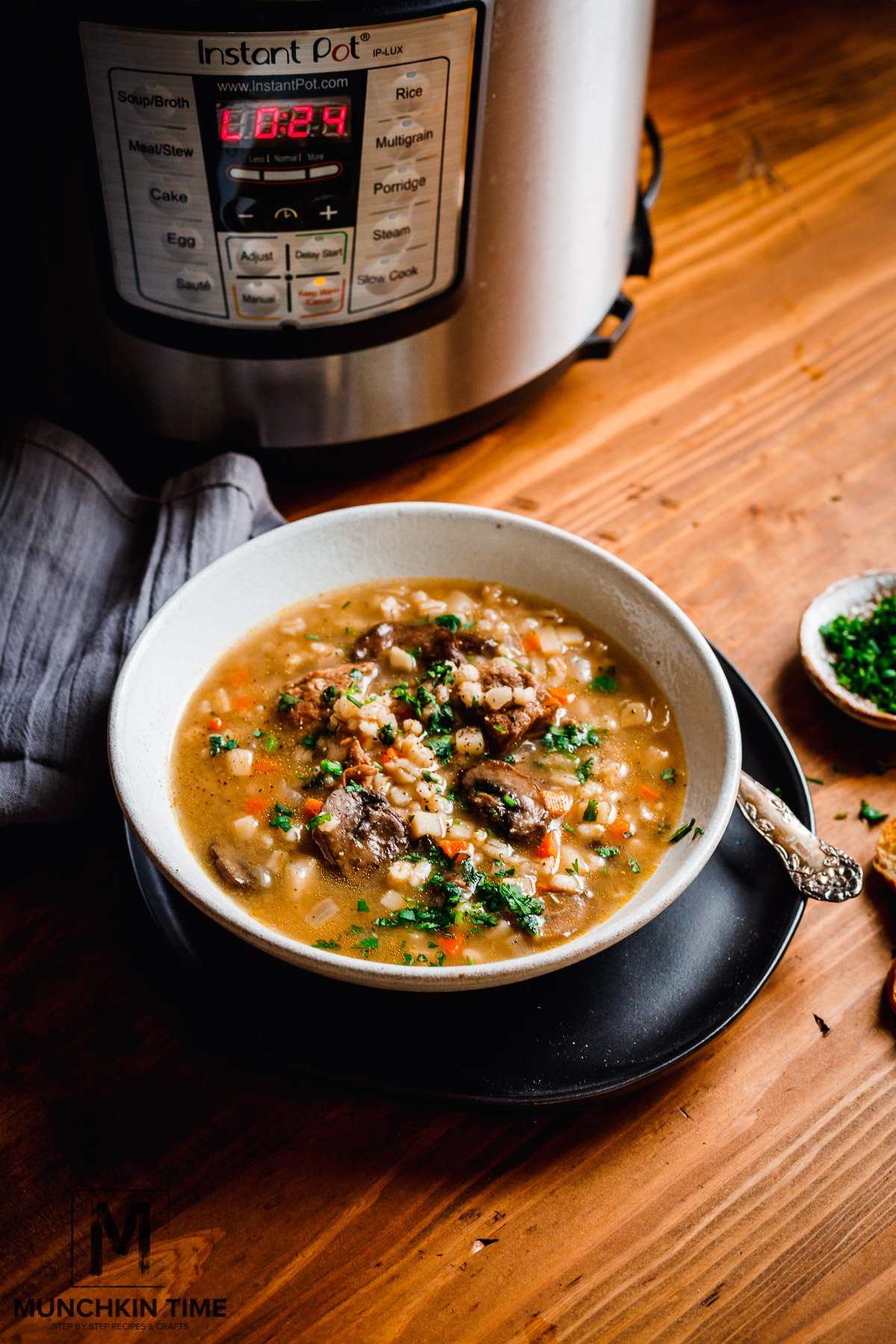 Thank
YOU

for

YOUR

Comment, Share & Recipe Review!
Quote of the Day
Have a great day!