The Best INSTANT POT Beef Bone Broth – get all of the flavor and health benefits of a traditional bone broth in a fraction of the time by learning how to make Instant Pot bone broth! A homemade broth tastes so much better than store-bought and is a great way to reduce waste and use the bones, veggie scraps, and seasonings you've got at home!
When YOU make Easy Beef Bone Broth Recipe please tag us on @munchkintimeblog on Instagram, we would LOVE to see your creation!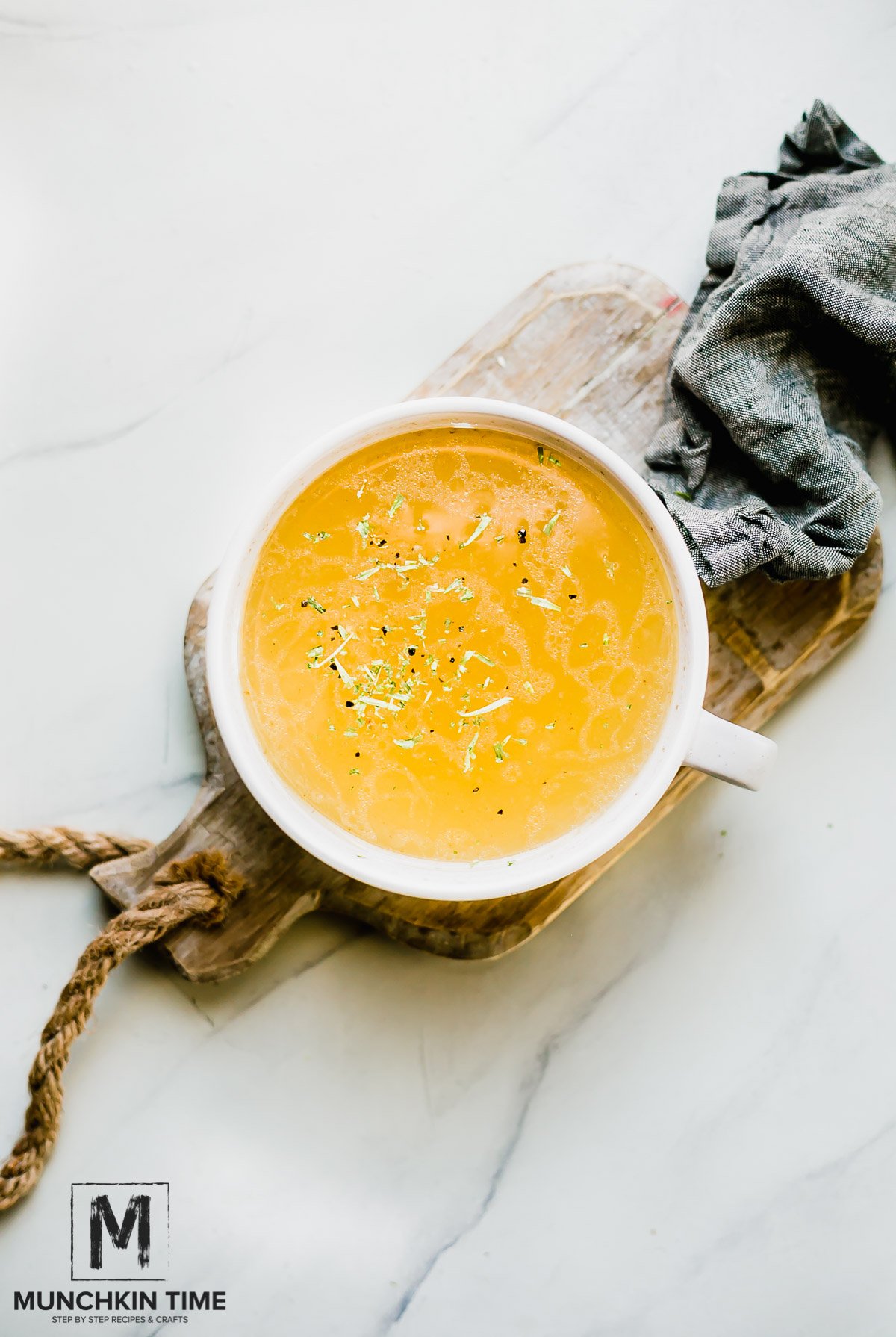 You may have heard about bone broth and wondered what it's all about. Or maybe you're familiar with it and looking for a way to cut down on the time it takes to make it. Either way, this is the best Instant Pot beef bone broth you will ever make and it couldn't be easier!
Beef bone broth is traditionally made by cooking the bones, aromatics, and seasonings on low and slow for hours. I'm talking 24 hours! This helps to extract all of the flavor, collagen, and other nutrients from the bones making it not only delicious but so good for you too!
It can be used as a base for soups, stews, gravies, and chili of course, but it is also something my family likes to sip on to reap those health benefits, especially during cold and flu season!
There is nothing that a good hot cup of Instant Pot beef bone broth can't do, and I'm going to show you the quickest way to make it so that you will have some on hand all season long!
Why You'll Love This Instant Pot Beef Bone Broth Recipe
The health benefits. Bone broth is loaded with collagen and other nutrients that are good for your body by protecting joints, moisturizing skin, and supporting the immune system. You'll know your broth has plenty of collagen in it if it becomes gelatinous as it cools.
The flavor. It tastes so much better homemade than it does from a jar at the store! The flavors are fresher, and you can control what ingredients you add to it.
Quick and easy. There is no long simmering time with this Instant Pot recipe which means I can make it more often, in less time. I like knowing that I will always have a supply of bone broth in my fridge or freezer.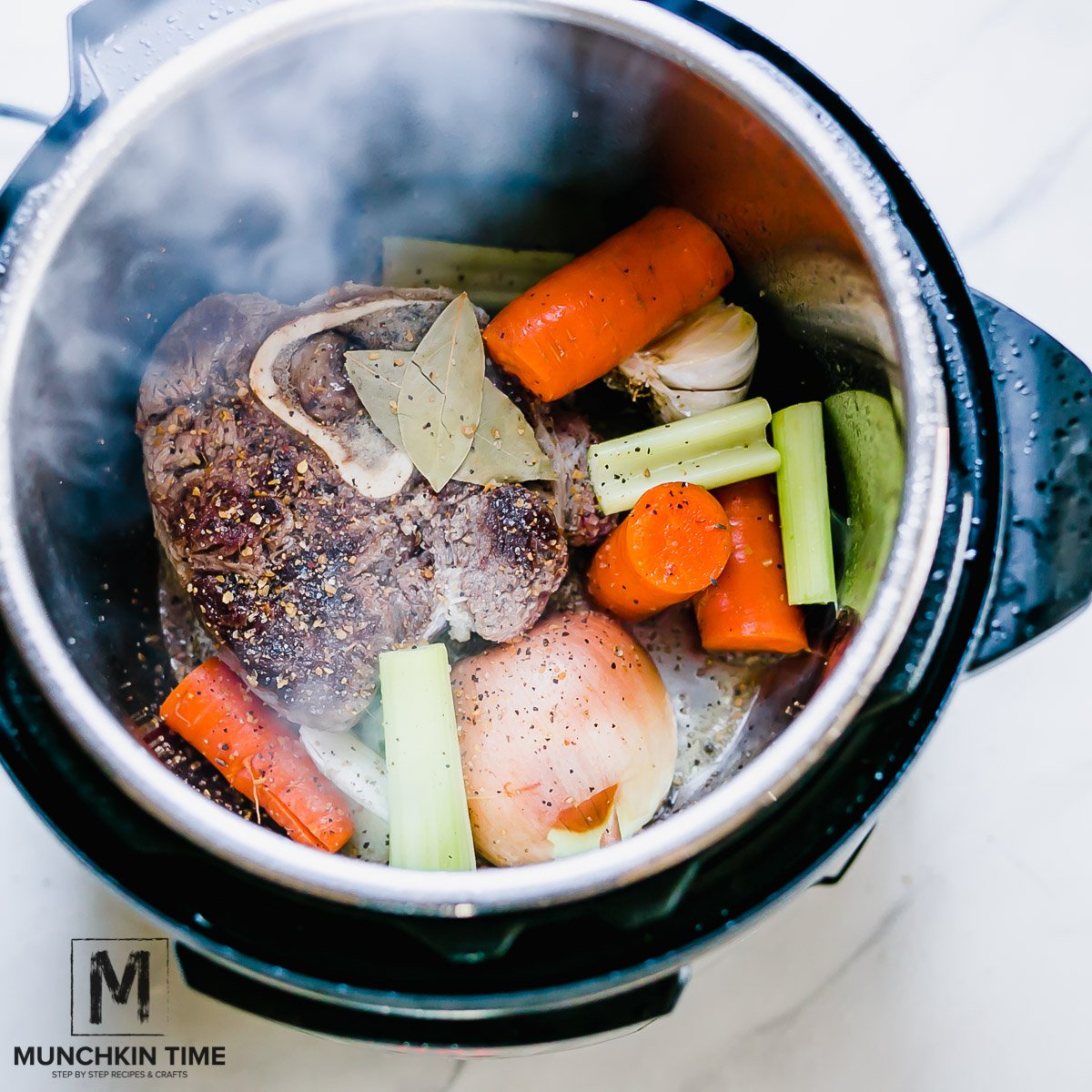 Ingredients Needed for Beef Bone Broth Instant Pot Recipe
One of the best ways to avoid waste is to save your bones throughout the week or month. If you grill a T-bone steak, cook a Rib eye steak, or any other beef recipe that contains bones, save them in a freezer-friendly bag and label it. You can even do the same for veggie scraps! Keep them frozen and toss them into the pot.
Beef bones: I am using organic beef bones from the beef shank. You get the best bone broth from using the bones that you usually throw away!
Oil: Avocado oil is my favorites for this, but you can use whatever oil you have on hand to brown the beef.
Aromatics & veggies: Onion cut in half with the skin on, celery chunks, carrot chunks, and cloves of garlic. I say chunks because we're using these for flavor and not for eating, so they can be roughly chopped.
Seasoning: McCormick Montreal spice, bay leaves, and salt to taste.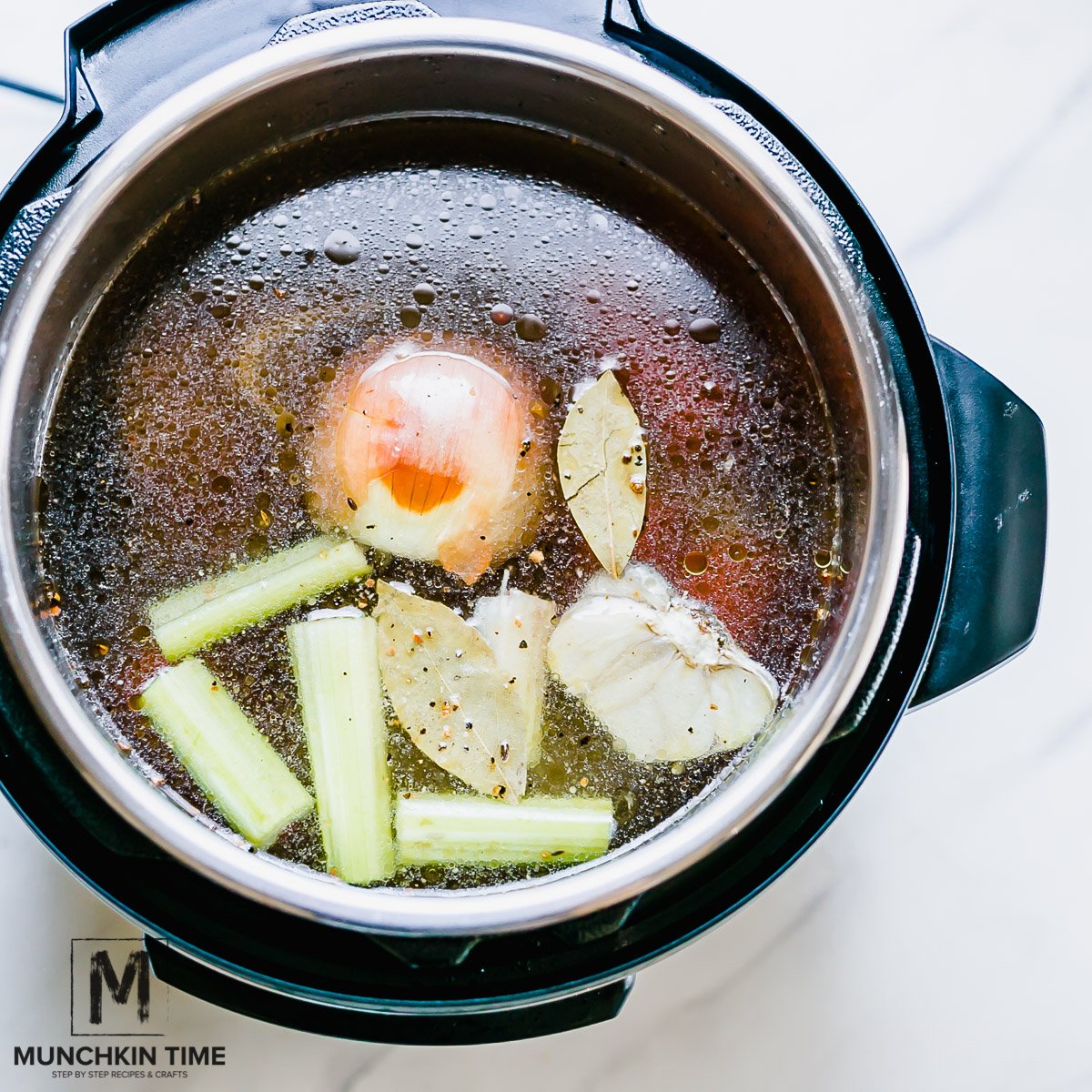 How to Make Beef Bone Broth in Instant Pot
Prep: This step is totally optional and you can still have great beef bone broth without it. However, there is a benefit to it. Soak your beef bones in salted water for at least 30 minutes. If it's overnight in the fridge that's even better. This will help extract all of the blood from the bones and once it is drawn out, you can discard the water.
Step 1: Turn the pressure cooker on sauté mode. Add the oil, beef shank (and whatever other bones you're adding), and brown the meat on both sides for about 10 minutes. To be honest, browning the meat is also optional but I highly recommend it for additional flavor.
Step 2: Next, add the cut onion, celery, carrots, bay leaves, and seasoning. Fill the pot with water until it reaches the ⅔ max line. Cover with the lid and turn the steam release knob (also known as the valve) to "sealing" mode.
Step 3: Press the Broth/Soup button and set it to cook for 60 minutes. Once the time is up, naturally release the pressure for 15 minutes (in other words leave it alone).
Step 4: After 15 minutes of natural release, move the valve to "venting" to release the remaining pressure.
Step 5: Strain the broth into mason jars or freezer-friendly containers or bags. You can use it right away in recipes, or cozy up with a cup to sip on. Whatever you don't use, store for later on.
Bone Broth Recipe Tips
Do not go past the max line. You'll see a line in your pot that says ⅔ max line. That is there to remind you that the pressure cooker needs room to actually build pressure! If it's too full it will never come under pressure! There needs to be room for steam to circulate because it really has no place to go.
Apple cider vinegar. Some people like to add a splash of apple cider vinegar to the pot. This does a bit of the job that the overnight salt water brine would do, but this time it helps to extract all the good things we want to keep in the broth.
If you don't have beef, you can use chicken or turkey bones to make chicken or turkey bone broth instead!
Ways to Use Instant Pot Beef Bone Broth
There are so many ways to use this yummy and versatile broth!
You can really use it to replace any broth you'd need in any recipe. Here are just a few ideas to get you started:
Storing & Reheating
Keep Instant Pot beef bone broth stored in the fridge in an airtight container for up to 5 days in the fridge.
If you're going to freeze it, make sure to use a freezer-friendly container or zip-top bag and keep frozen for up to 6 months. Even longer if kept in a deep freezer.
To reheat it thaw it in the fridge overnight and simmer over low heat on the stovetop until heated through.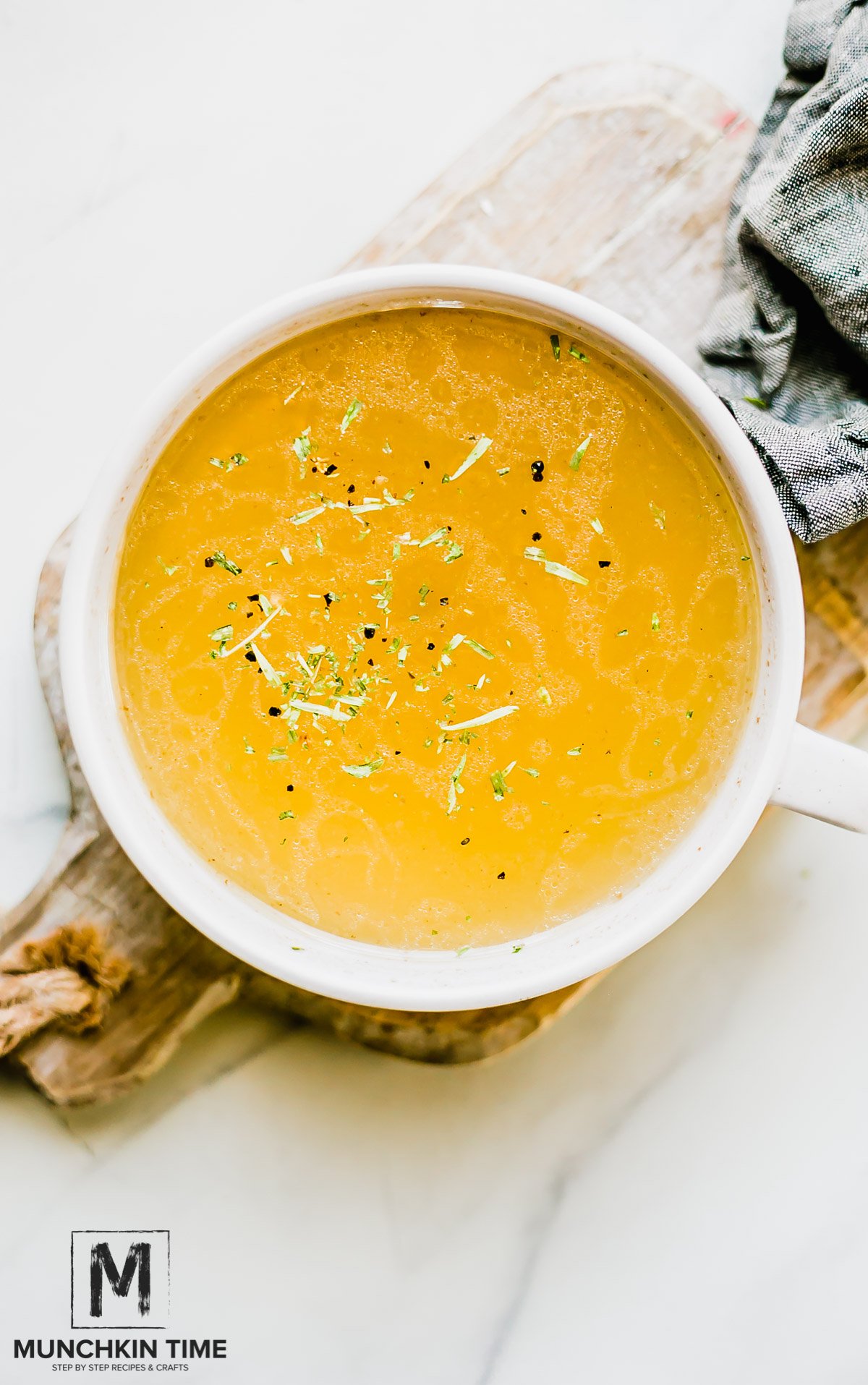 Instant Pot Beef Bone Broth Recipe
The Best Instant Pot Beef Bone Broth recipe you will ever need to make AMAZING Beef Bone Broth in the Instant Pot.
Ingredients
2

lb

beef bones

I am using beef shank

2

tablespoons

avocado oil

1

onion

washed & cut in half, skin on

1

celery stick

cut in chunks

1

carrot

cut in chunks

1

head

garlic

washed and top cut off

1

tablespoon

McCormick Montreal Spice

Salt to taste
Instructions
Turn instant pot on a sauté mode. Pour 2 tablespoons of avocado oil, add beef shank (or other beef bones) and brown on both sides, about 10 minutes.

Into the instant pot add cut onion with skin on, 1 celery stick, 1 carrot, 1 head of garlic, 2 bay leaves, 1 tablespoon of Montreal Spice, and salt to taste. Fill the pot with water until it reaches the max line.

Cover instant pot with lid, and place the steam release knob to the "sealing" mode. Cook on Broth/Soup setting for 60 minutes. Let the pressure release naturally for 15 minutes, which means "don't touch the lid for 15 minutes", then release the rest of the pressure.

Strain the broth. The Beef Bone Broth is ready to be used right of way, or you can freeze it in the freezer safe containers for later use.
Notes
Optional: Before cooking Beef Bone Broth, soak your beef bones in the salted water for at least 30 min, best overnight inside the fridge. It will help all of the blood inside the meat escape into the water.
Hi! All content & images are copyright protected. Please do not use my images without prior permission. If you want to republish this recipe, please re-write the recipe in your own words, or simply link back to this post for the recipe. Thank you.
Nutrition
Calories:
45
kcal
Carbohydrates:
3
g
Protein:
0.5
g
Fat:
4
g
Saturated Fat:
0.4
g
Polyunsaturated Fat:
0.5
g
Monounsaturated Fat:
2
g
Sodium:
7
mg
Potassium:
60
mg
Fiber:
1
g
Sugar:
1
g
Vitamin A:
1278
IU
Vitamin C:
3
mg
Calcium:
12
mg
Iron:
0.1
mg
Q. – Do YOU like this Instant Pot Beef Bone Broth Recipe?
Let us know in the comments below, I would love to hear from you!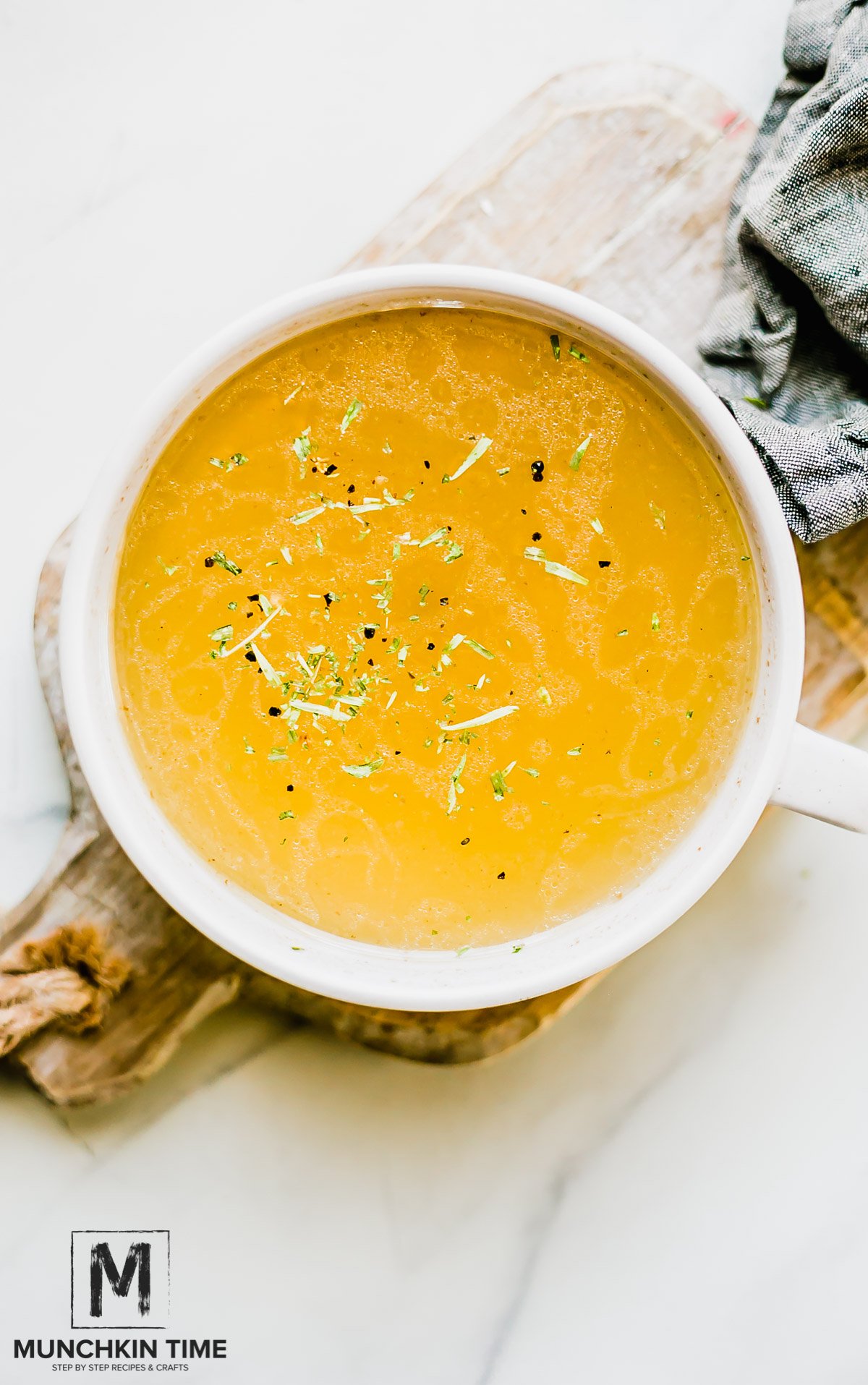 Thank YOU for YOUR Comment, Share & Recipe Review!
Quote of the Day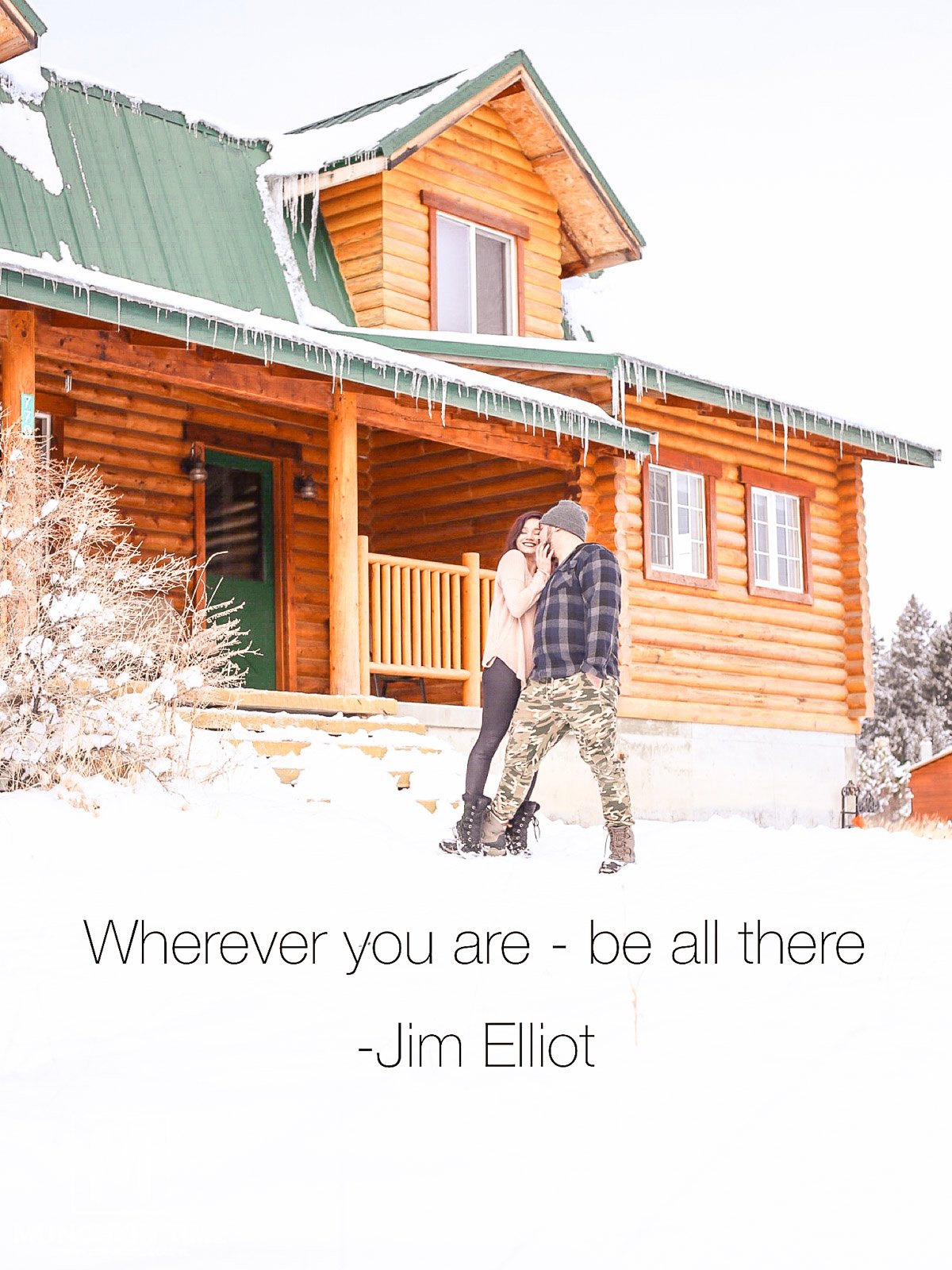 Have a blessing day!