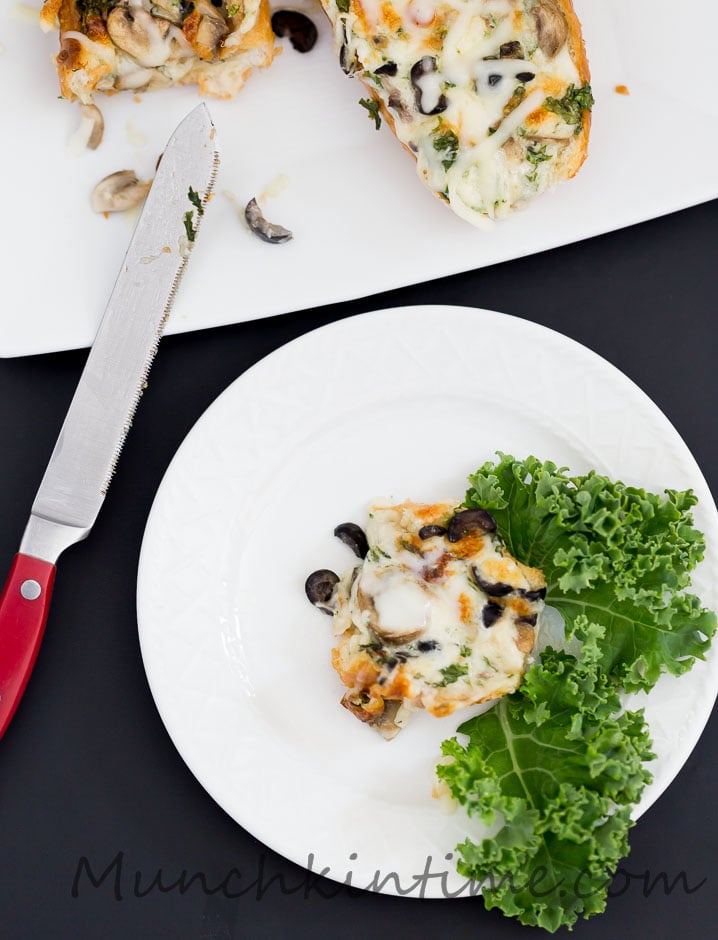 Here is a quick and easy mushroom-olive cheese bread sandwich recipe from our Labor Day celebration my whole family enjoyed.  It is super easy to make and makes a perfect appetizer for any holiday.  Love the idea of combining together olives, fresh mushrooms, greens, and cheese and baking it on delicious French bread Mmmm mmm.  This cheesy and luscious mushroom-olive cheese bread sandwich recipe will make your guests reach for more. Also check out these two yummy appetizers your guests will absolutely love Asparagus and Bacon Wraps and  Ground Turkey Omelette Roll.
1. Combine together cheese, butter, mayonnaise, greens, mushrooms and olives.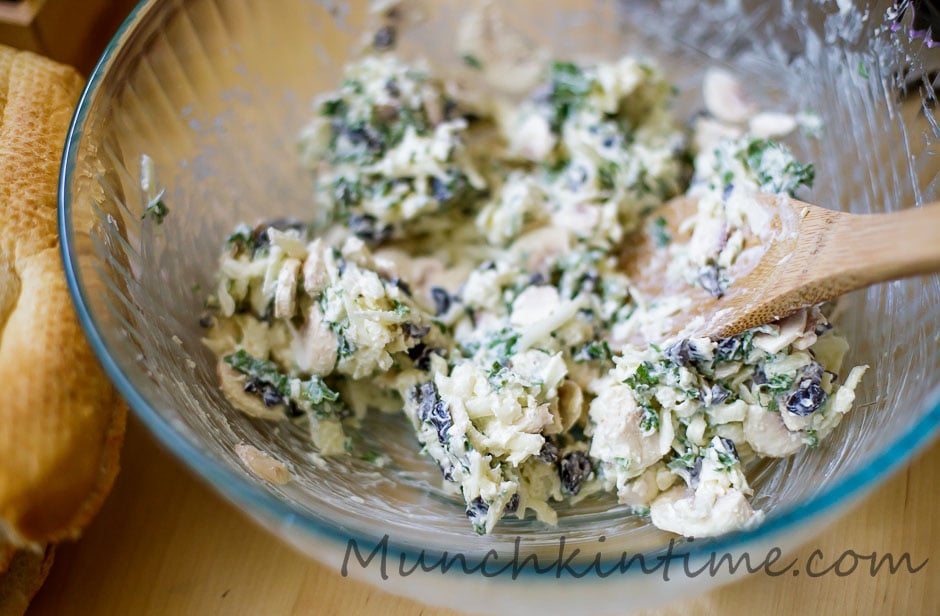 2. Spread over bread.
3. Bake at 350F for 15-20 minutes.
Cut into 4-8 pieces and enjoy.
Mushroom-Olive Cheese Bread
Print recipe
Ingredients
16oz mozzarella cheese (shredded)
1 cup butter (softened)
1 cup mayonnaise
8 green onion (thinly sliced (I used kale))
8oz fresh mushrooms (sliced)
4oz can of ripe olives (finely chopped)
1 loaf of French bread
Directions
Step 1
Combine all of the ingredients except bread in a large bowl.
Step 2
Slice bread in half and spread cheese mixture.
Step 3
Bake for 15-20 minutes.
Step 4
Cut into small slices and enjoy.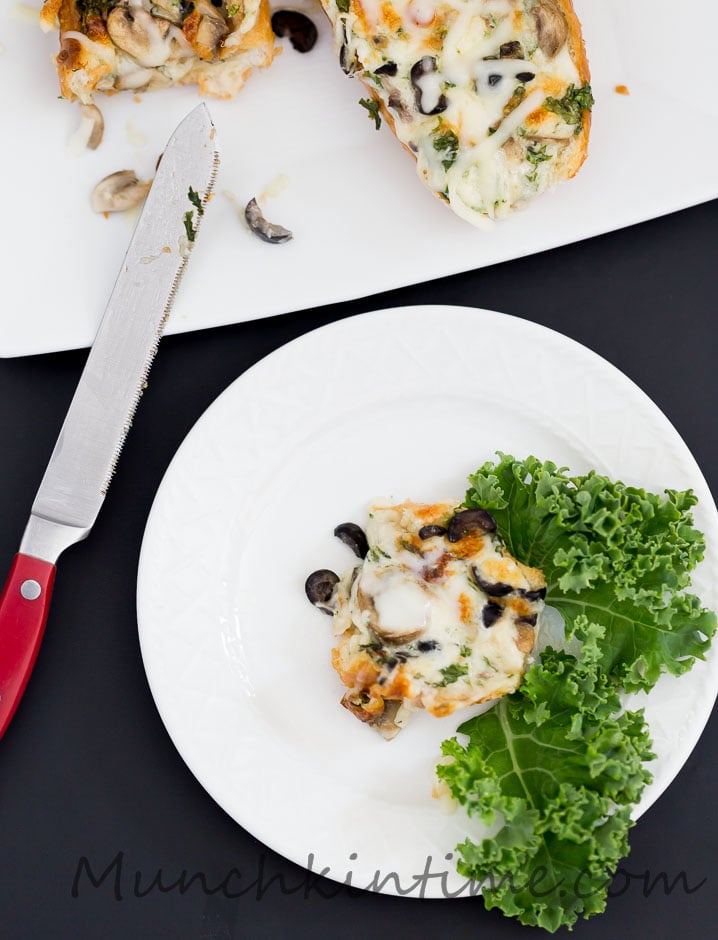 Now I would love to know WHAT IS YOUR FAVORITE APPETIZER?=D Please write your answer in the comments below and feel free to subscribe on the right side to receive yummy recipes right to your email box.
QUOTE OF THE DAY