These dairy-free banana muffins are moist, flavorful, and loaded with sweet bananas and chocolate chips! Enjoy as a breakfast, snack, or dessert and you won't miss the dairy at all in these amazing banana muffins!
This is the BEST recipe for dairy-free banana chocolate chip muffins whether we're following a dairy-free diet or not! They're deliciously moist and packed with banana flavor and dairy-free chocolate chips which means it's loaded with a scrumptious combination of flavor and texture. The oil is used as the fat that locks in moisture as it bakes making these super moist and fluffy without any milk.
This easy banana muffin recipe is not only perfect for those that are lactose-free or have quit dairy altogether but it's also great for anyone just looking for a new muffin recipe to try. They're made with simple ingredients already stocked in your cupboards and this easy-to-follow recipe is great for newer bakers as well as kids who are helping out in the kitchen.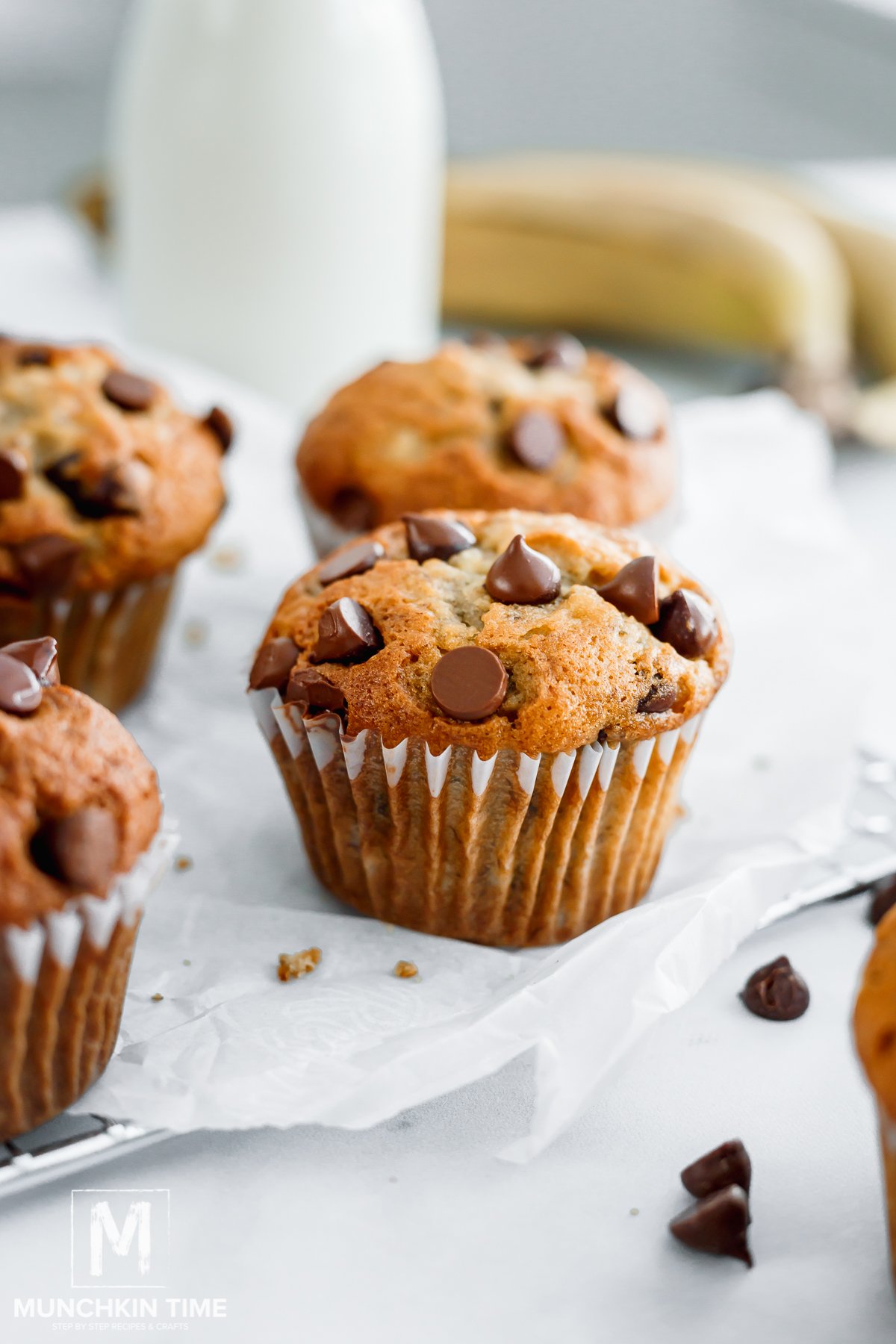 The aroma of warm muffins right out of the oven is always a welcome excuse to take a pause and have a bite throughout the day and these muffins are no exception. They check all of the boxes when it comes to the perfect muffin recipe.
Banana chocolate chip muffins are great as a grab 'n go breakfast, for packing in school lunches, or to have ready as a quick and easy school snack. They freeze well too which means grabbing one or two out each time the cravings come calling!
There is such a difference in taste and quality when you bake homemade muffins as opposed to anything you'd find in the store. This way you can customize the ingredients to your liking and control what goes in and what stays out. Knowing you're feeding your kids a healthy muffin made from scratch is a great feeling!
Ingredients
Fat – Avocado oil or dairy-free butter works great. Although the nutritional value of canola or vegetable oil is quite low, they will also work well.
Sugar – Depending on how sweet your bananas are, you may decide you want to use less than listed in the recipe. After testing the recipe, I enjoy the amount as is, but you do you.
Eggs – Needed for binding the ingredients together.
Bananas – The riper the banana the sweeter it is. You want to mash them coarsely to add texture to your muffins and allow for chunky bits.
Vanilla extract – A warming note that rounds out the flavors of the ingredients nicely. Always a welcome ingredient in so many different baked goods.
Flour – All-purpose flour is used as the foundation for the muffin and is an all-around good choice for texture and consistency.
Baking soda – Makes the muffins light and airy and gives it some rise!
Salt – Does the same for the savory ingredients as vanilla does for the sweet. Rounds everything out nicely and enhances the flavor of the rest of the ingredients.

Dairy free chocolate chips

– These are my favorite kind to buy through Amazon. You might also be able to find some in your local health food store or grocery store.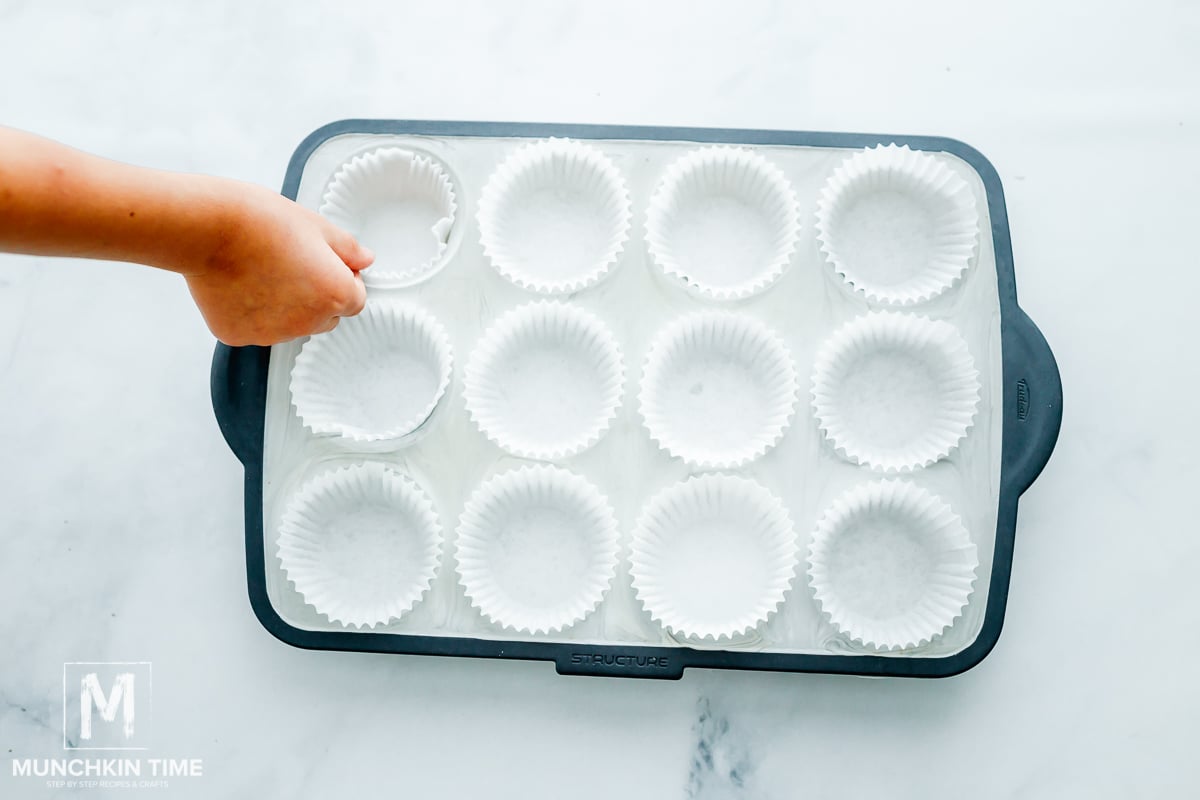 How to Make Banana Muffins
Step 1: Preheat the oven and line or grease a muffin tin.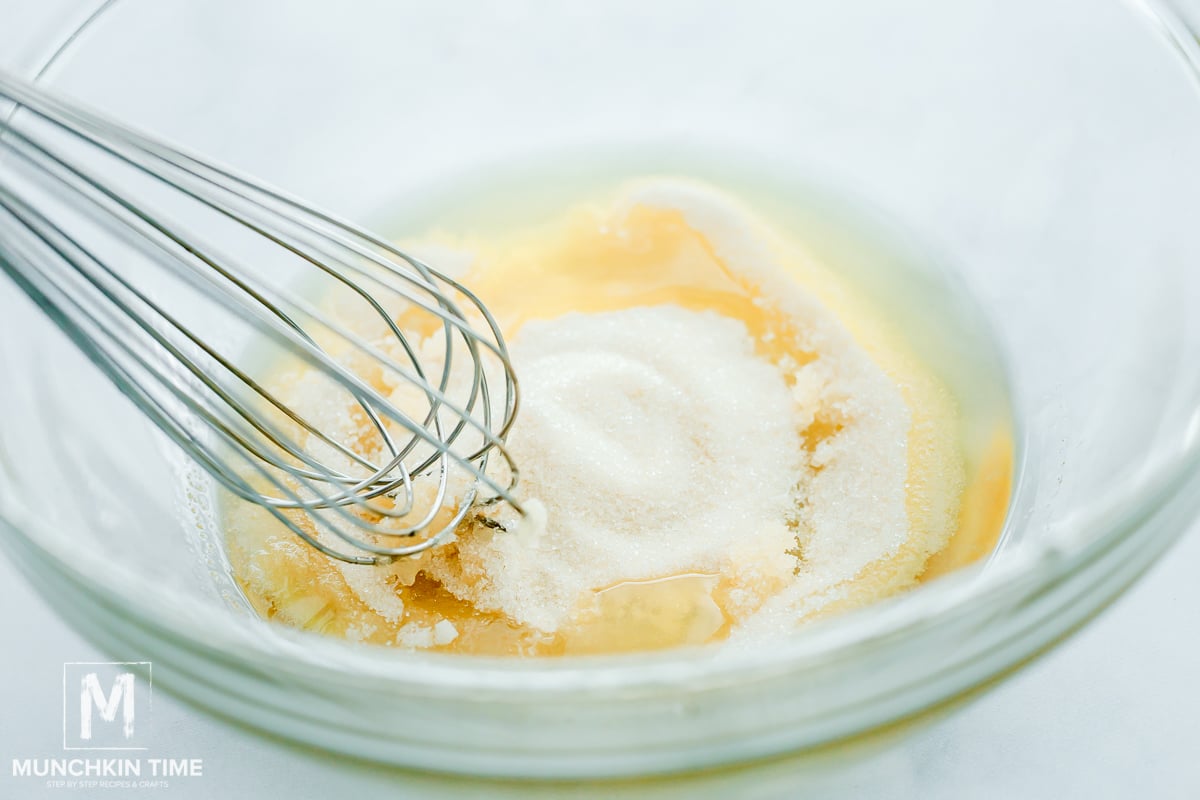 Step 2: Whisk together butter and sugar followed by the eggs.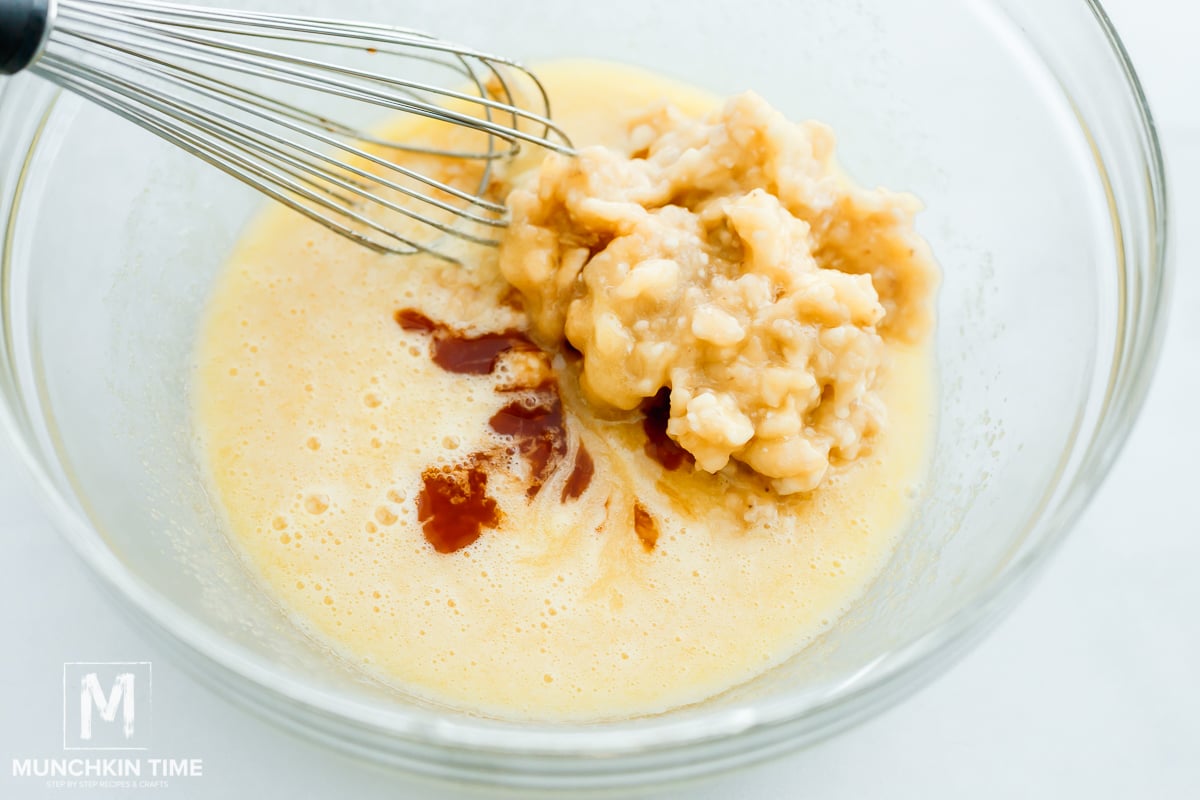 Step 3: Add mashed bananas and vanilla extract and mix until everything is incorporated.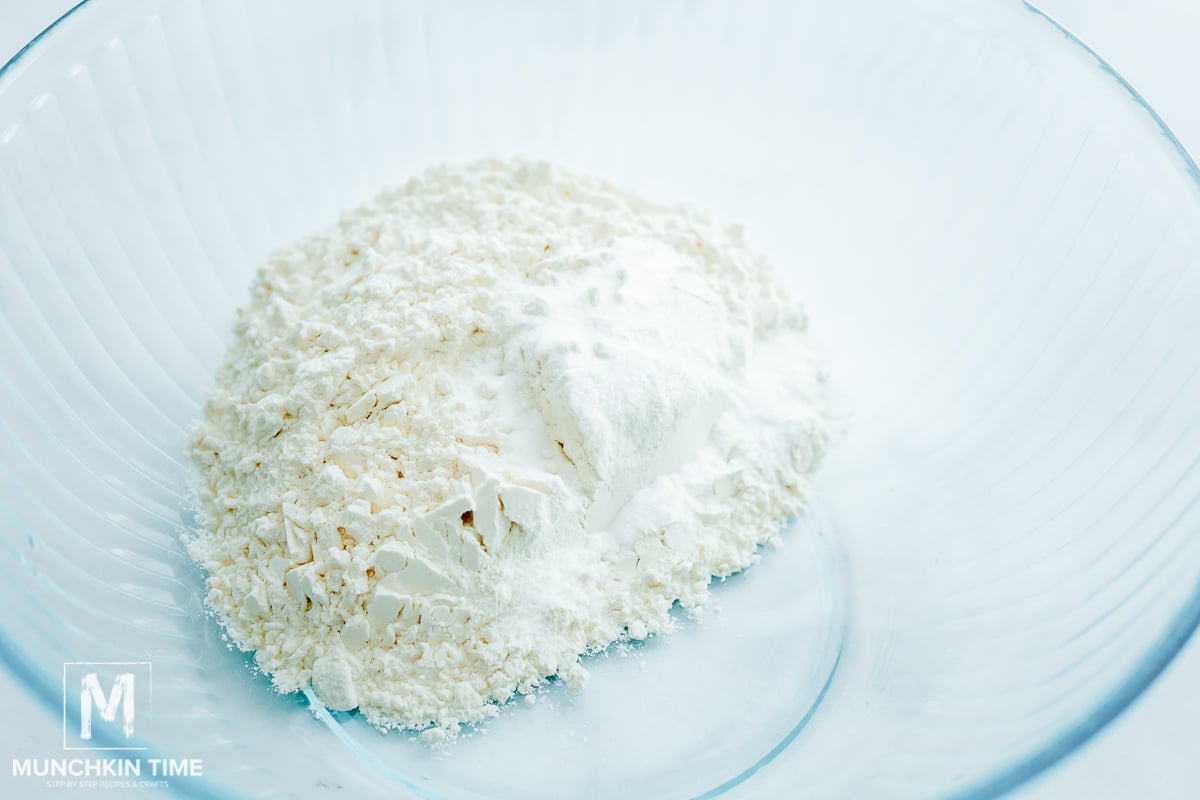 Step 4: In a separate bowl, whisk together dry ingredients.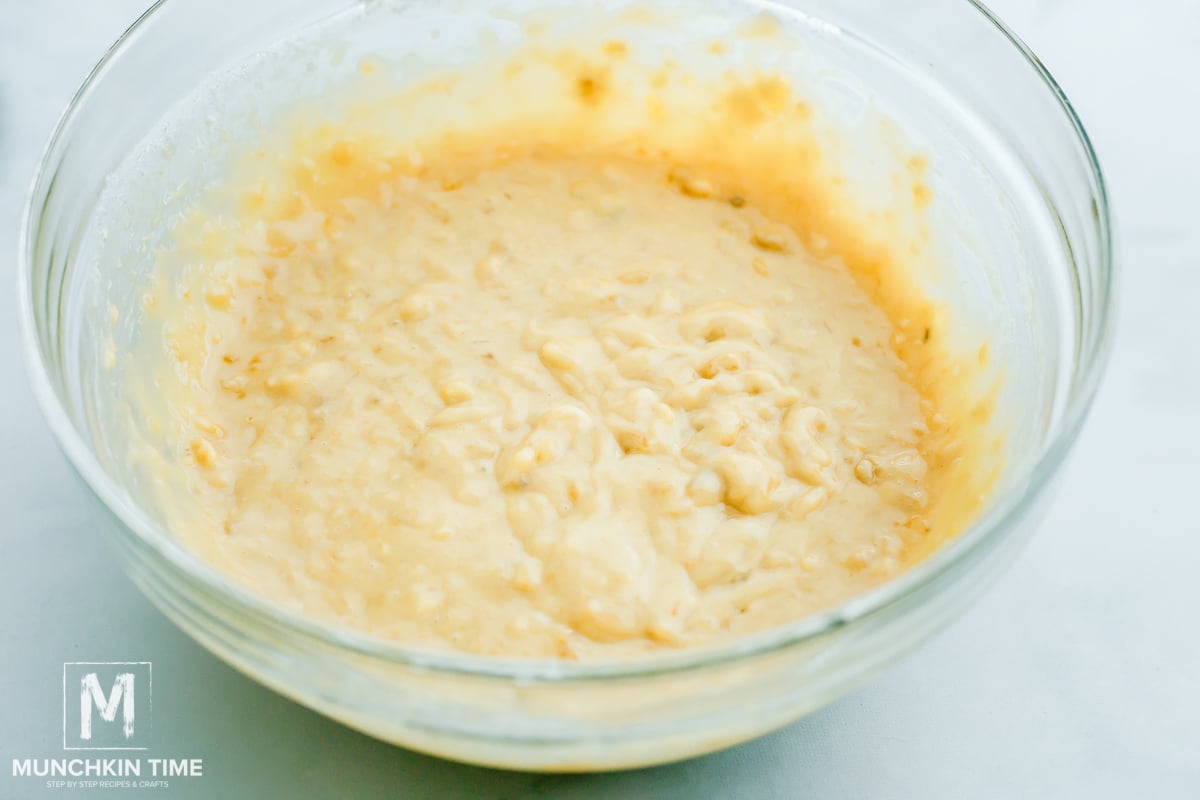 Step 5: Add dry ingredients into the bowl with the wet ingredients and mix until combined.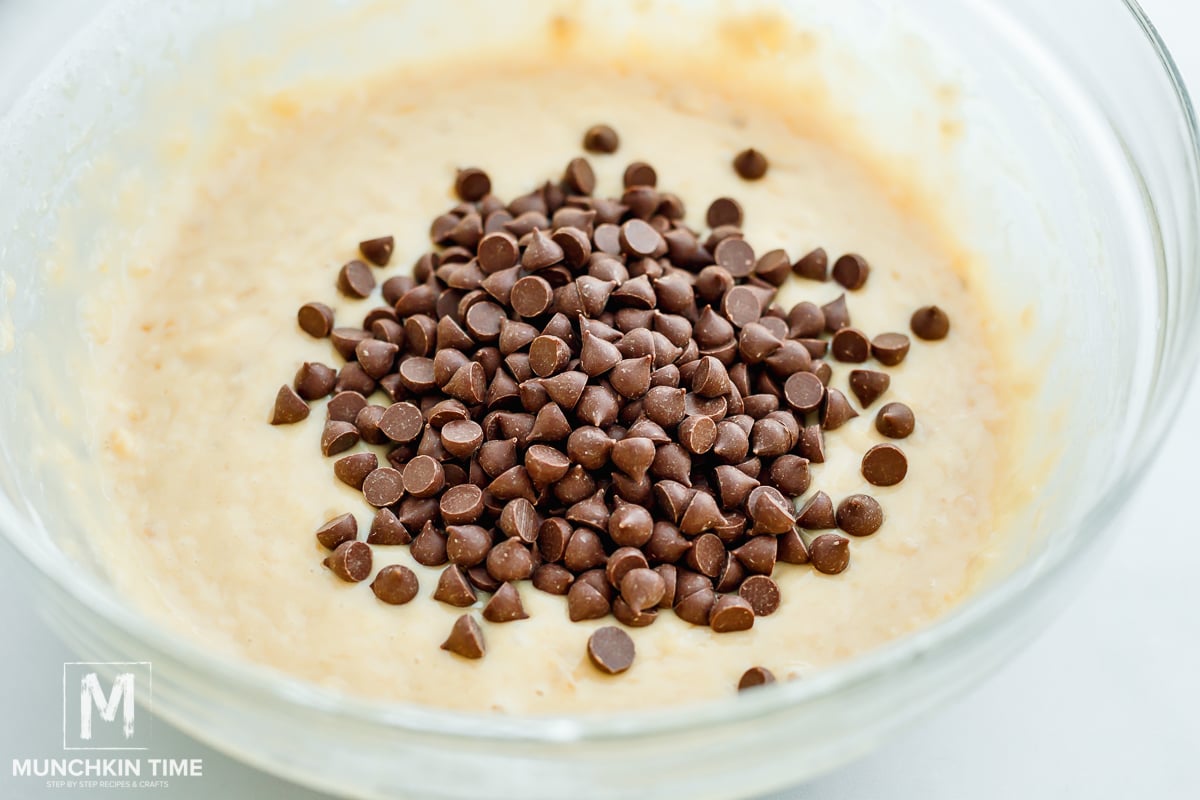 Step 6: Fold in 3/4 cup of the chocolate chips and then evenly distribute the batter to each portion of the muffin tin. Add remaining chocolate chips on top of each one and transfer them to the preheated oven.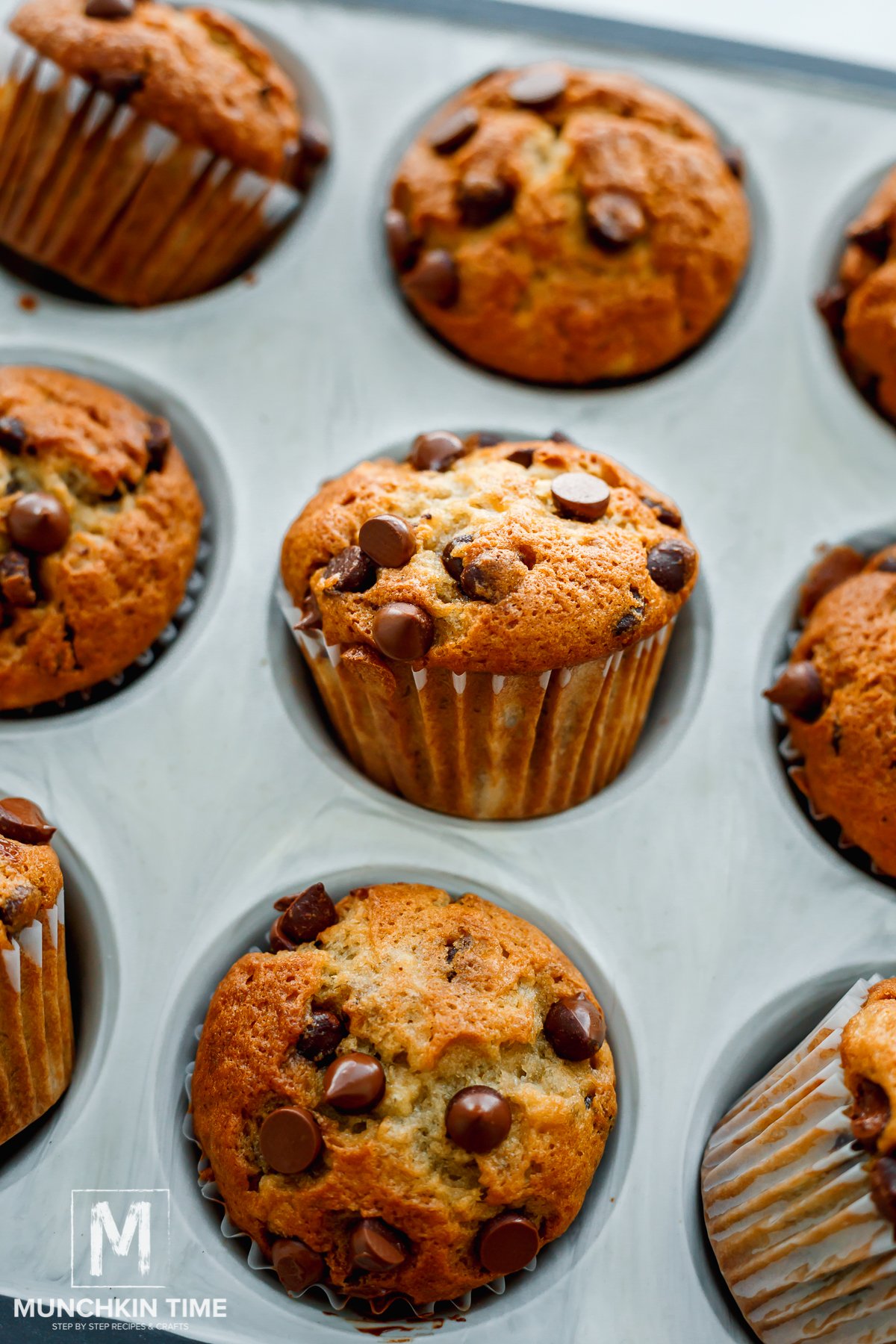 Step 7: Bake for 25-30 minutes or until a toothpick inserted into the center comes out clean.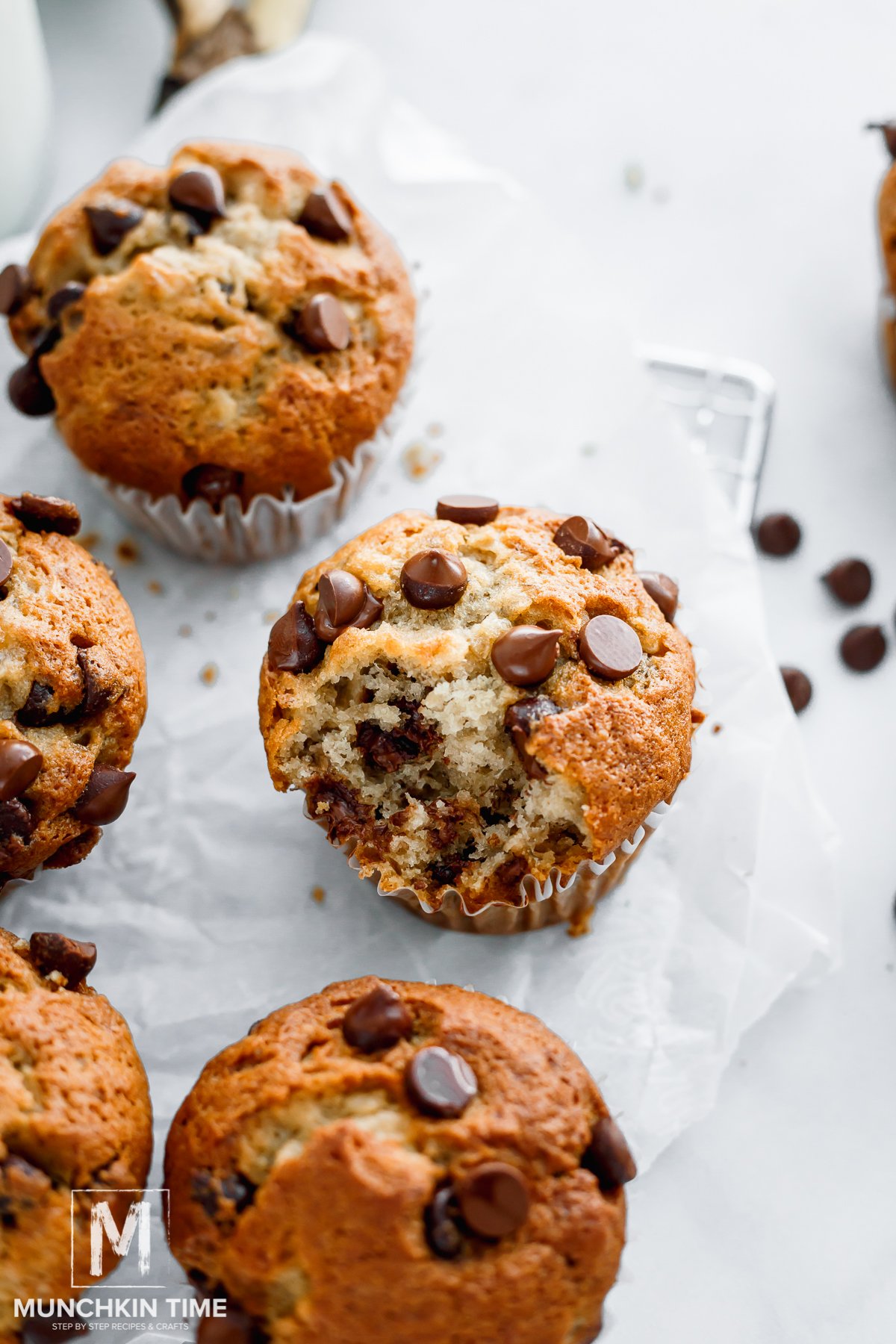 Can I make them gluten-free?
Definitely! A simple swap of the all-purpose flour to a 1:1 all-purpose gluten-free flour, gluten-free oat flour, or almond flour would be great. Keep in mind, the texture and taste will be a bit different, but they'll still be great.
How to Ripen Bananas Quickly
I know what it's like to have a craving for banana muffins but realize your muffins aren't quite ripe enough! Whether you have a couple of days to spare or just a few minutes, below are a couple of tricks you can use to help your bananas ripen faster.
Place bananas in a brown paper bag alongside an apple. After a couple of days sitting on your counter at room temperature, your bananas should be nice and ripe. Fun fact, this works with avocados and mangoes too!
Place the entire banana, peel and all, on a baking sheet and bake for 20 minutes at 350 degrees. You'll notice it will have turned completely black. Once it's cool enough to touch, open the peel and reveal the sweet, mushy ripe banana inside ready to use in all kinds of baking.
Variations & Add-ins
Skip the chocolate chips altogether for a simple dairy-free banana muffin recipe.
Swap the chocolate chips for blueberries or diced strawberries.
Add in some chopped walnuts for a banana nut muffin.
Sprinkle coarse sugar on top before baking for added sweetness and crunch.
To make them refined sugar-free, substitute the sugar for honey instead.
Make a loaf of banana bread using this recipe! Use a loaf pan instead of a muffin tin and bake for 40-45 minutes. Use the toothpick trick again just to make sure!
To make these vegan, try replacing the eggs with flax "eggs" or an alternate egg replacer. I haven't tested this yet, so let me know how it goes.
How to Store Muffins and Freeze Them
These homemade muffins will keep stored in an airtight container or Ziploc bag for up to 1 day at room temperature. They will last a bit longer, but transferring them to the fridge is your best bet for maximum freshness.
Once completely cooled, they can be kept frozen for up to 3 months! You can then thaw them overnight if you're thawing a lot at a time or you can just grab one and microwave it anytime you want a snack.
More
Dessert

Recipes

Best Pumpkin Dairy Free Muffins

Delicious Chia Seed Banana Bread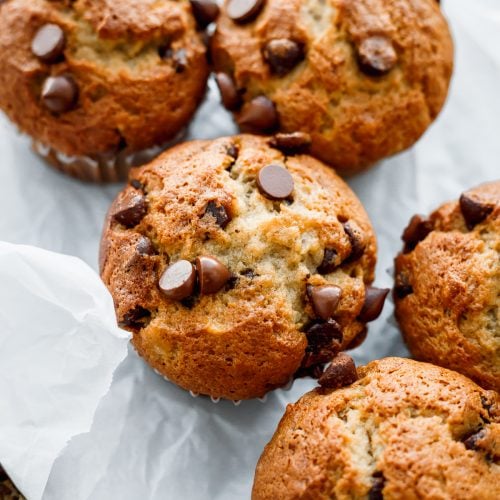 Dairy Free Banana Muffins
These dairy-free banana muffins are moist, flavorful, and loaded with sweet bananas and chocolate chips! Enjoy as a breakfast, snack, or dessert and you won't miss the dairy at all in these amazing banana muffins!
Instructions
Preheat oven to 350F and line a 12-count muffin tin with paper liners.

In a mixing bowl, using a whisk or hand mixer whisk butter with sugar. Next, whisk in 2 eggs. Add 3 mashed bananas and 1 tsp vanilla extract and mix until blended.

Using a different bowl, mix dry ingredients - flour, baking soda and salt. Combine the dry ingredients into wet ingredients until everything is combined.

Mix in 3/4 cup chocolate chips. Next, evenly divide batter into 12-count muffin tin and add the rest of 1/4 cup chocolate chips over the tops.

After, bake at 350˚F on the center rack for 25-30 minutes, or until a toothpick inserted into the center comes out clean. Enjoy!
Video
Notes
When 

YOU

make this

Banana Muffins Recipe

please tag my name @munchkintimeblog and hashtag #munchkinrecipes on Instagram, we would LOVE to see your creation.
All content & images are copyright protected. Please do not use my images without prior permission. If you want to republish This Recipe, please re-write the recipe in your own words, or simply link back to this post for the recipe. Thank you.
Nutrition
Calories:
192
kcal
Carbohydrates:
23
g
Protein:
3
g
Fat:
10
g
Saturated Fat:
1
g
Polyunsaturated Fat:
1
g
Monounsaturated Fat:
7
g
Trans Fat:
1
g
Cholesterol:
27
mg
Sodium:
199
mg
Potassium:
28
mg
Fiber:
1
g
Sugar:
11
g
Vitamin A:
40
IU
Vitamin C:
1
mg
Calcium:
7
mg
Iron:
1
mg
Did
YOU

like this

Banana Muffin Recipe

?

Let me know in the comments below, we would love to hear from you!

Thank YOU for YOUR Comment, Share & Recipe Review!

Quote of the Day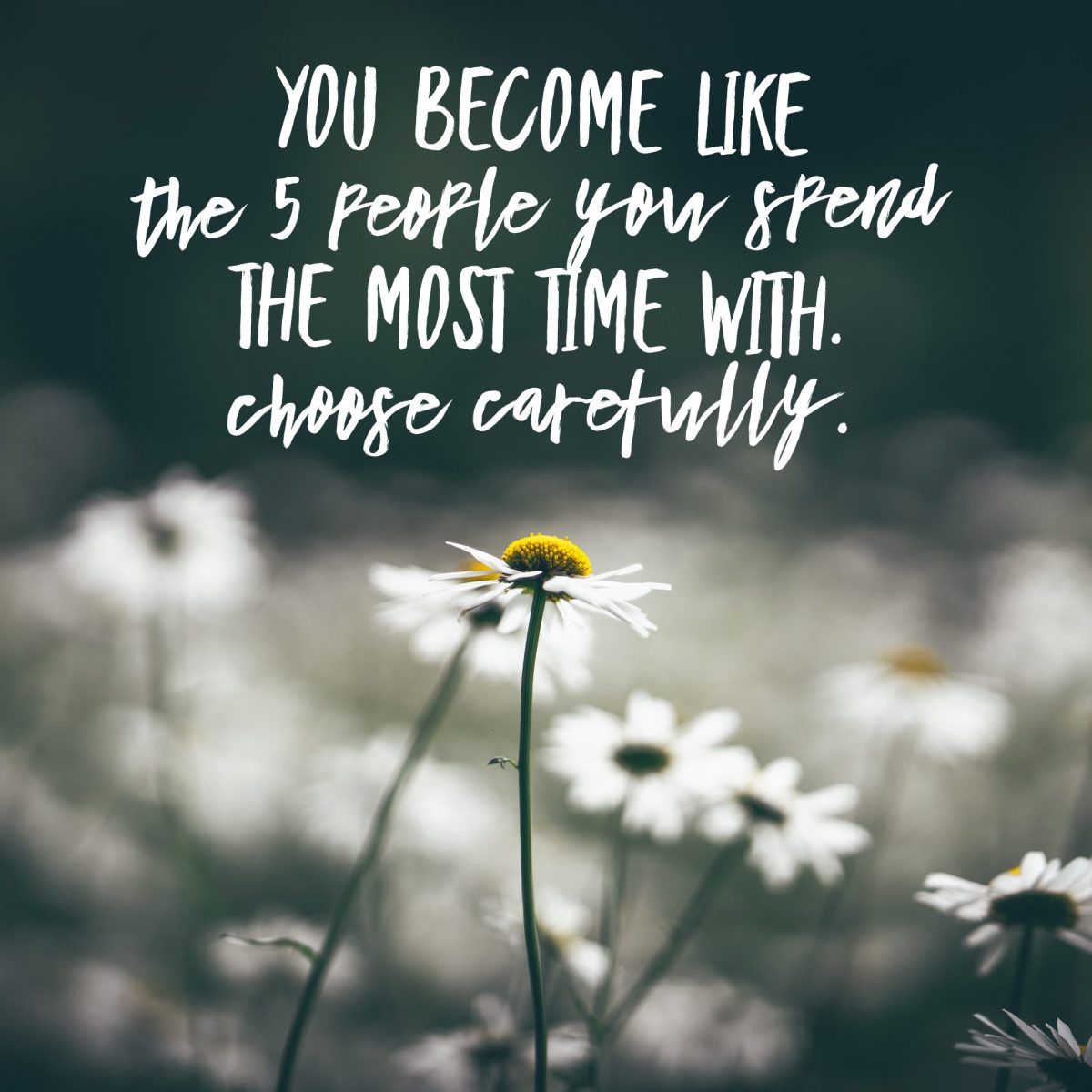 Happy Cooking!