Easy Apple Cake Recipe – one of the easiest cakes you'll ever make and one of the best! It's a traditional Russian apple cake, otherwise known as an apple sharlotka, made with just 4 simple baking staples and fresh apples.
It's a tender sponge cake that is light and airy on the inside and golden on the outside and the oven does most of the work. If you can mix a simple cake batter you can make this cake!
When YOU make Apple Cake Recipe please tag us on @munchkintimeblog on Instagram, we would LOVE to see your creation!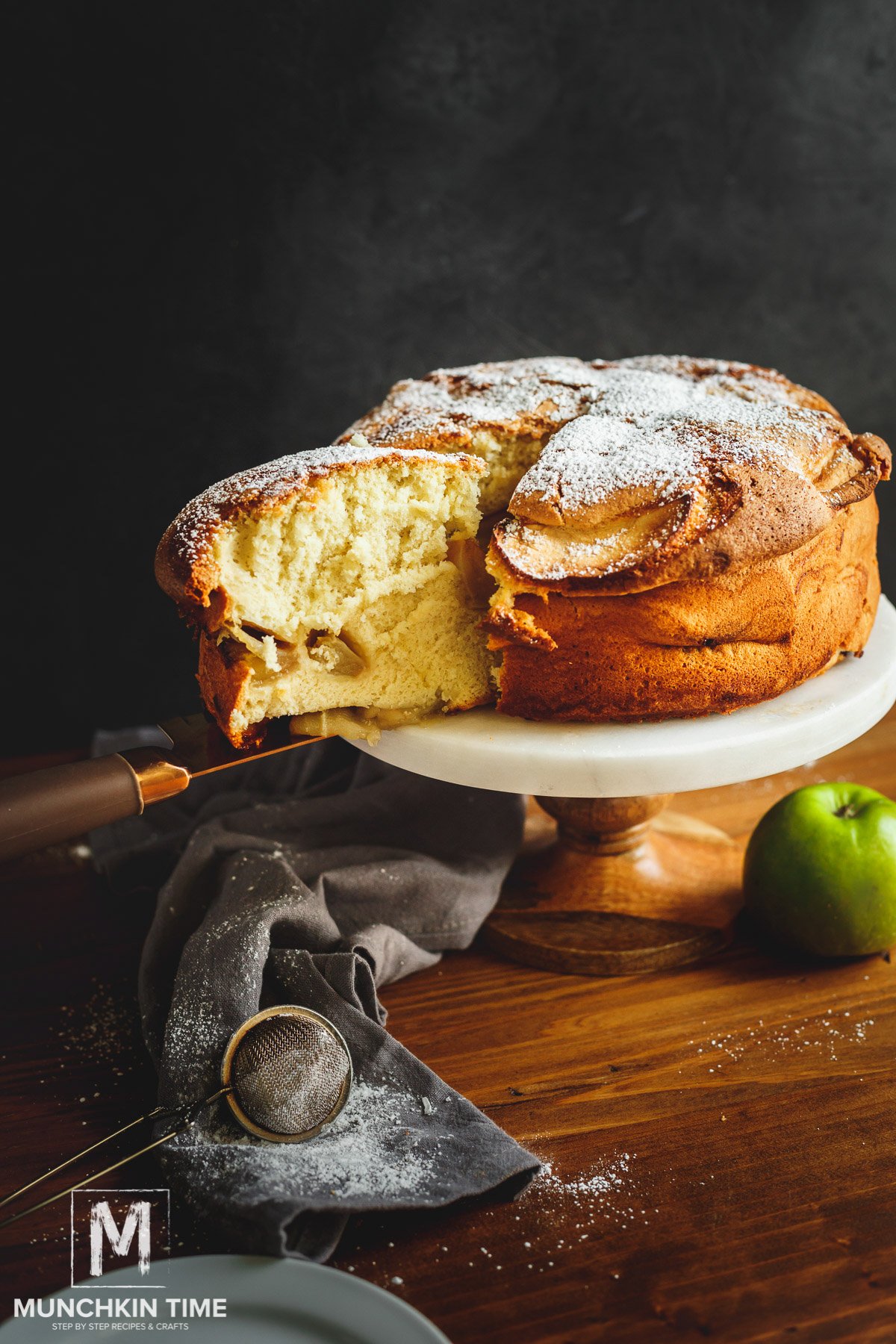 I love making this during apple season when I've got a bunch of apples to use up. There are times when I just don't want to bake a pie, so that's when I turn to this quick and easy recipe.
It's a humble cake that can be eaten as is or with a simple dusting of powdered sugar. It's the perfect year-round recipe. In the fall and winter months, we enjoy the aroma of freshly baked apple cake and will have a slice for breakfast with tea or coffee.
In the summer we love it with a scoop of vanilla ice cream for dessert or as a snack cake in the afternoon any day of the week.
There is never a wrong time to whip up this incredible apple cake because it's way too easy not to!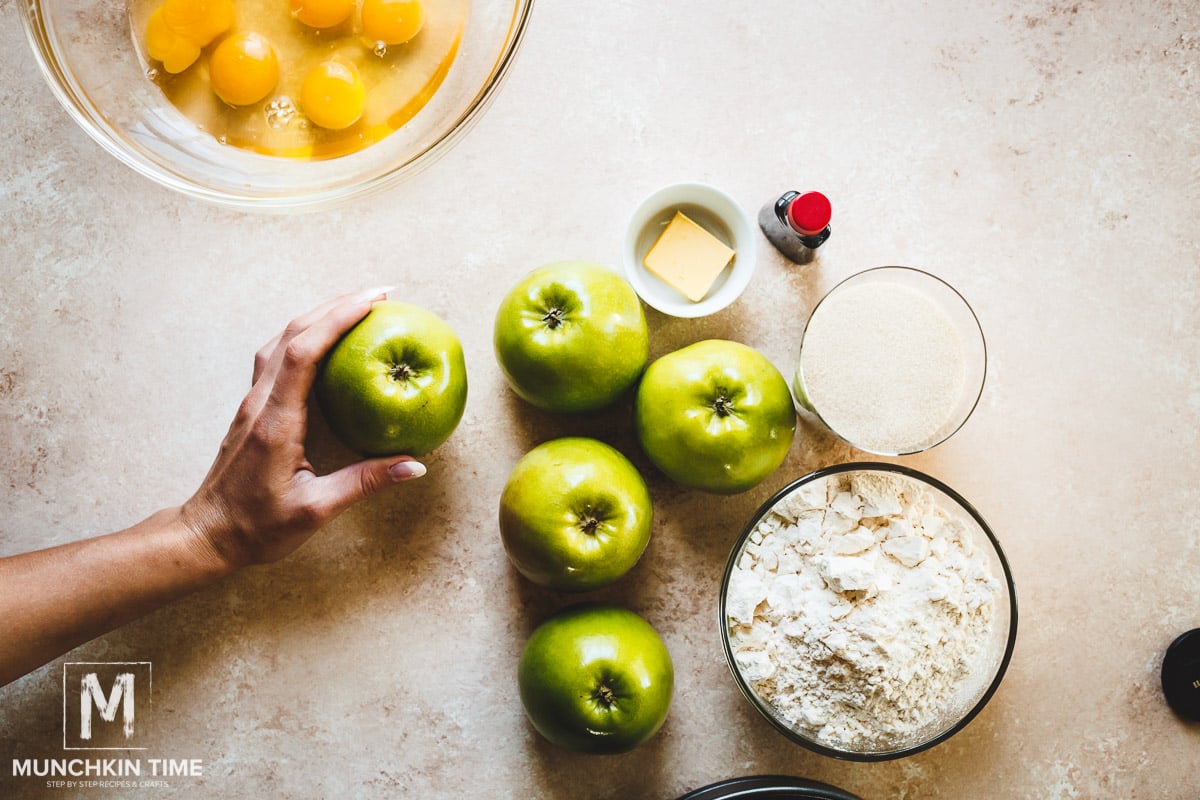 Ingredients for Apple Cake Recipe
We use a ton of eggs in this apple sharlotka cake because it's what gives the cake its very tall rise!
Green apples: Granny Smith apples are a great choice. They're tart and not too sweet and can withstand the heat of the oven and still keep their shape. Peel, core, and slice the apples.
Organic eggs: I prefer organic free-run or free-range eggs, but that's a personal preference. You can use whatever large eggs you have on hand.
Organic sugar: As with the eggs, I say organic because that's what I prefer. Any granulated white sugar will do. It's used to sweeten the cake. This cake relies on the whipped eggs to help it rise, the sugar helps to stabilize the eggs allowing them to do their job.
Vanilla extract: Adds amazing flavor to this cake.
All-purpose flour: As with any baking recipe, it's important to measure the flour correctly! The texture of this cake is what shines.
Butter or oil: Needed to grease the pan
Powdered sugar: Also known as confectioner's sugar, this is an optional way to garnish your cake just before serving. I love the rustic presentation of this cake with or without the sugar!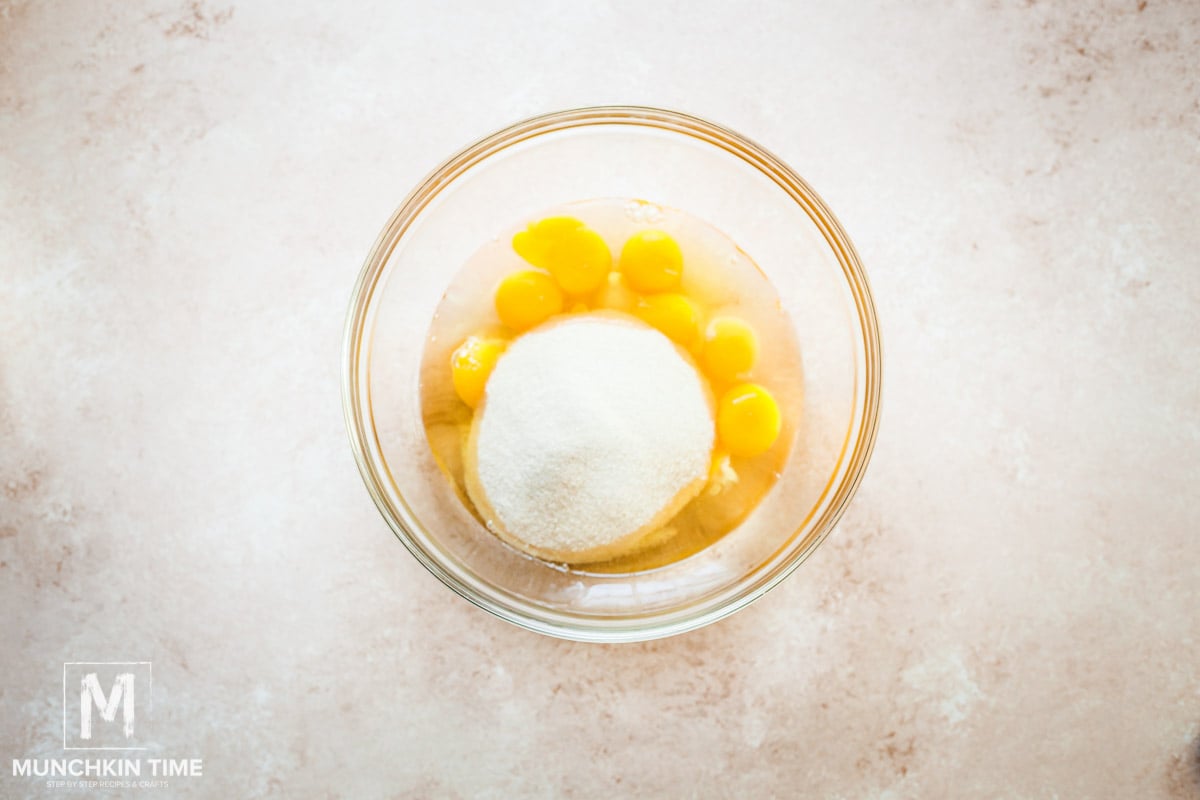 How to Make this Russian Apple Cake Sharlotka Recipe
Step 1: In a large mixing bowl, or the bowl of a stand mixer, whip the eggs and sugar together. You can also use an electric mixer for this, but keep in mind you'll be beating the eggs on high for about 10 minutes. You want the batter to be light in color and doubled in size.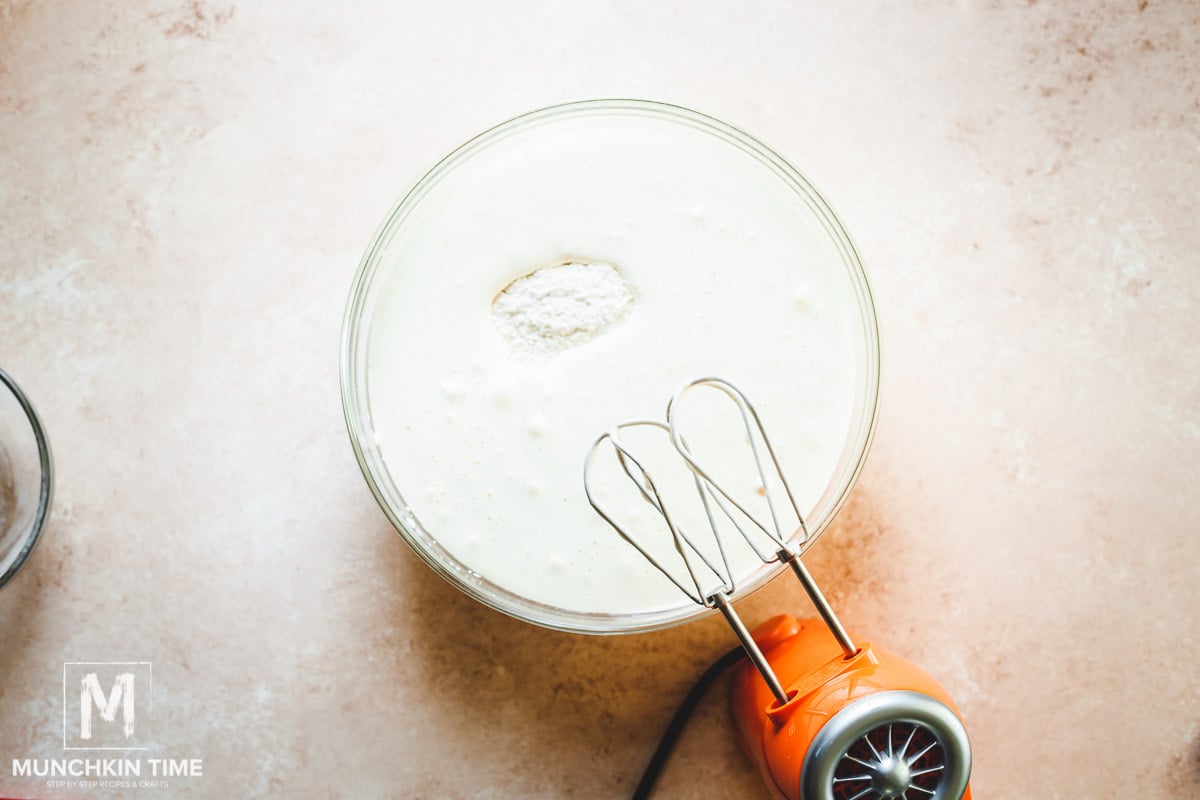 Step 2: Whisk in vanilla extract and flour. Do not overmix. You want to keep the light airy consistency of the whipped eggs.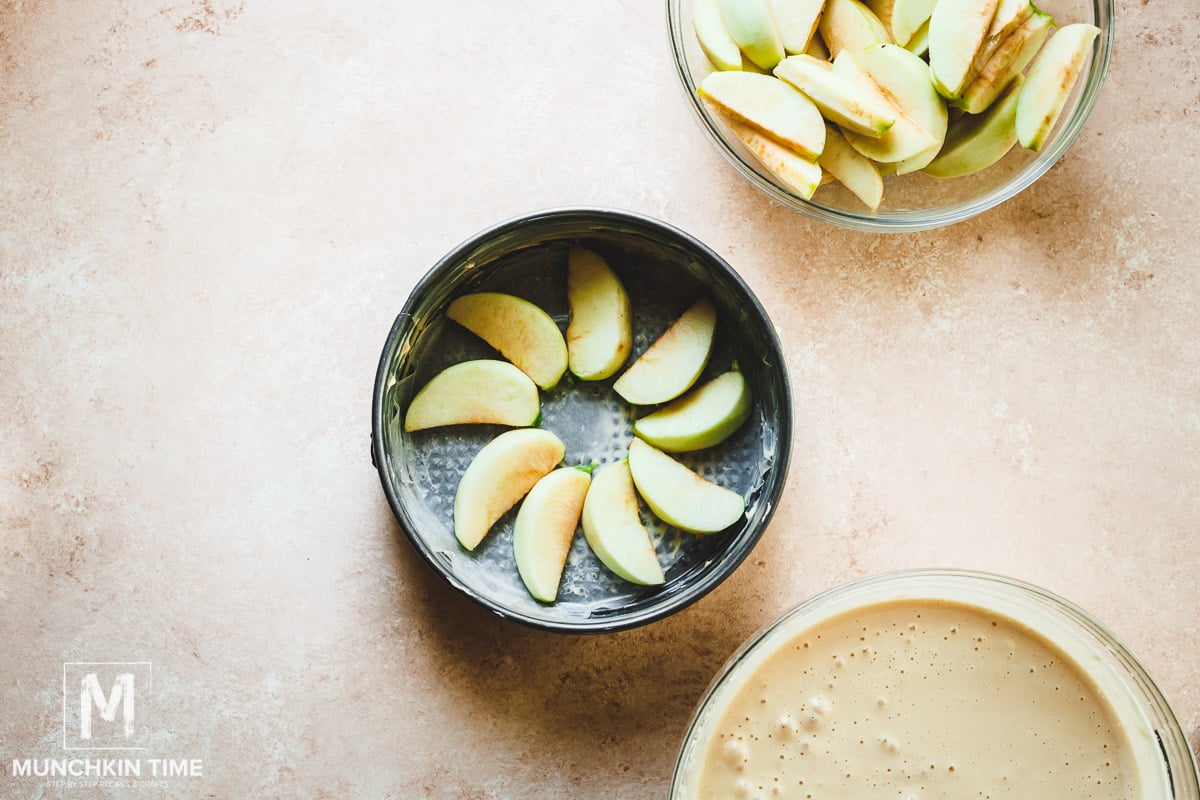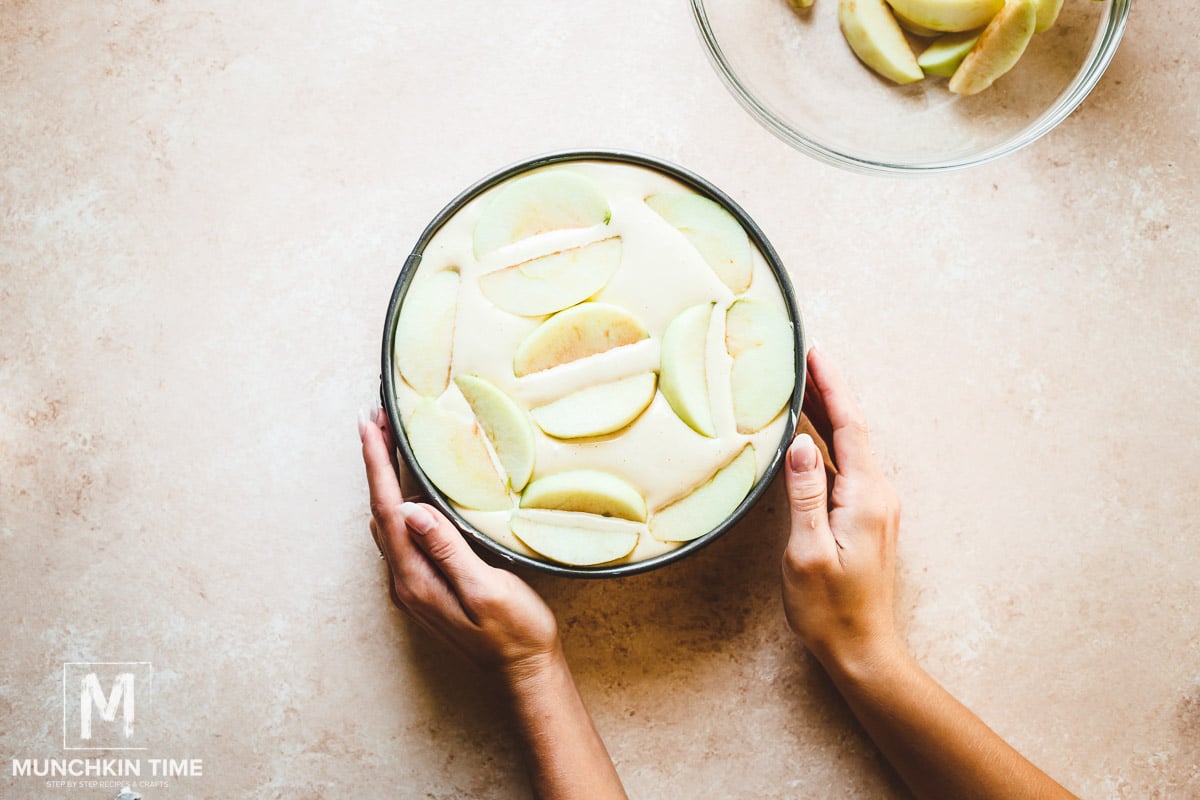 Step 3: Arrange the apple slices in an even layer on the bottom of the prepared pan. Then, pour in ⅓ of the batter to cover the apples, followed by another layer of apple slices. Repeat again until you have a total of 3 layers of apples.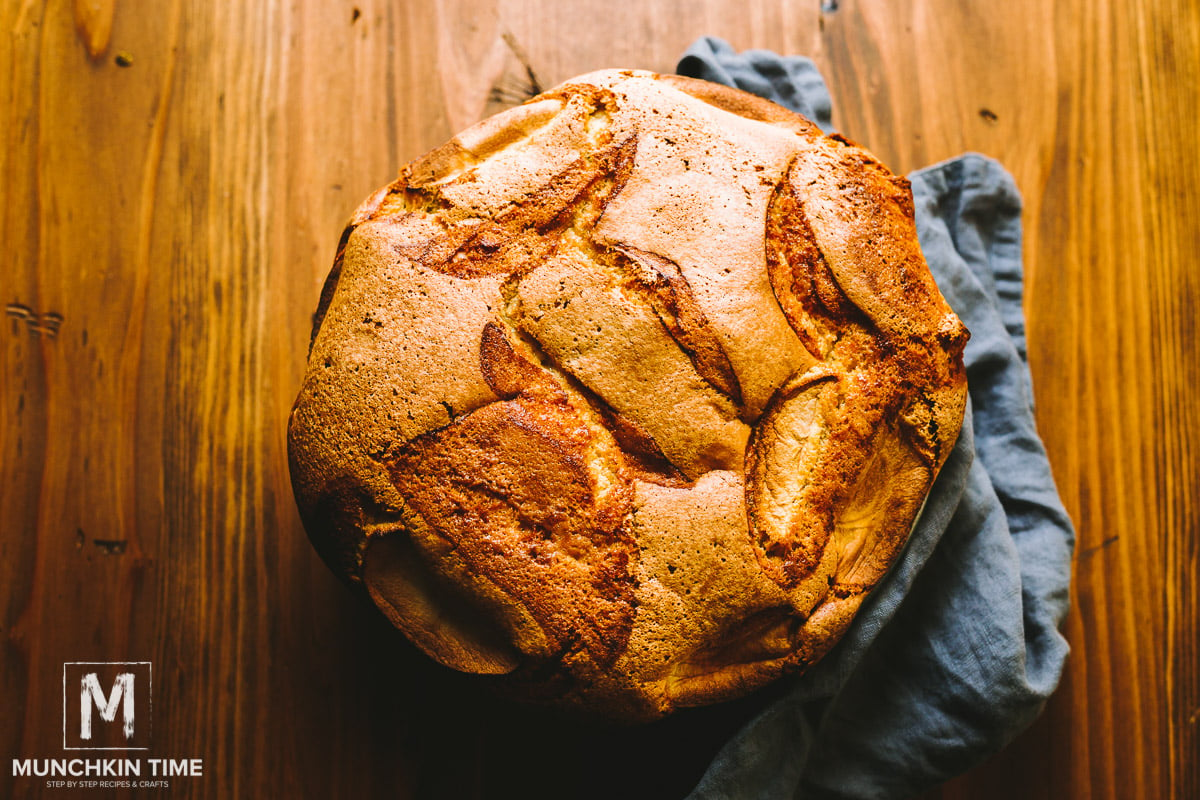 Step 4: Bake for 60-90 minutes or until a toothpick comes out clean when inserted into the center of the apple cake. Allow it to cool in the pan before removing it to serve. Dust with powdered sugar, if desired. Enjoy!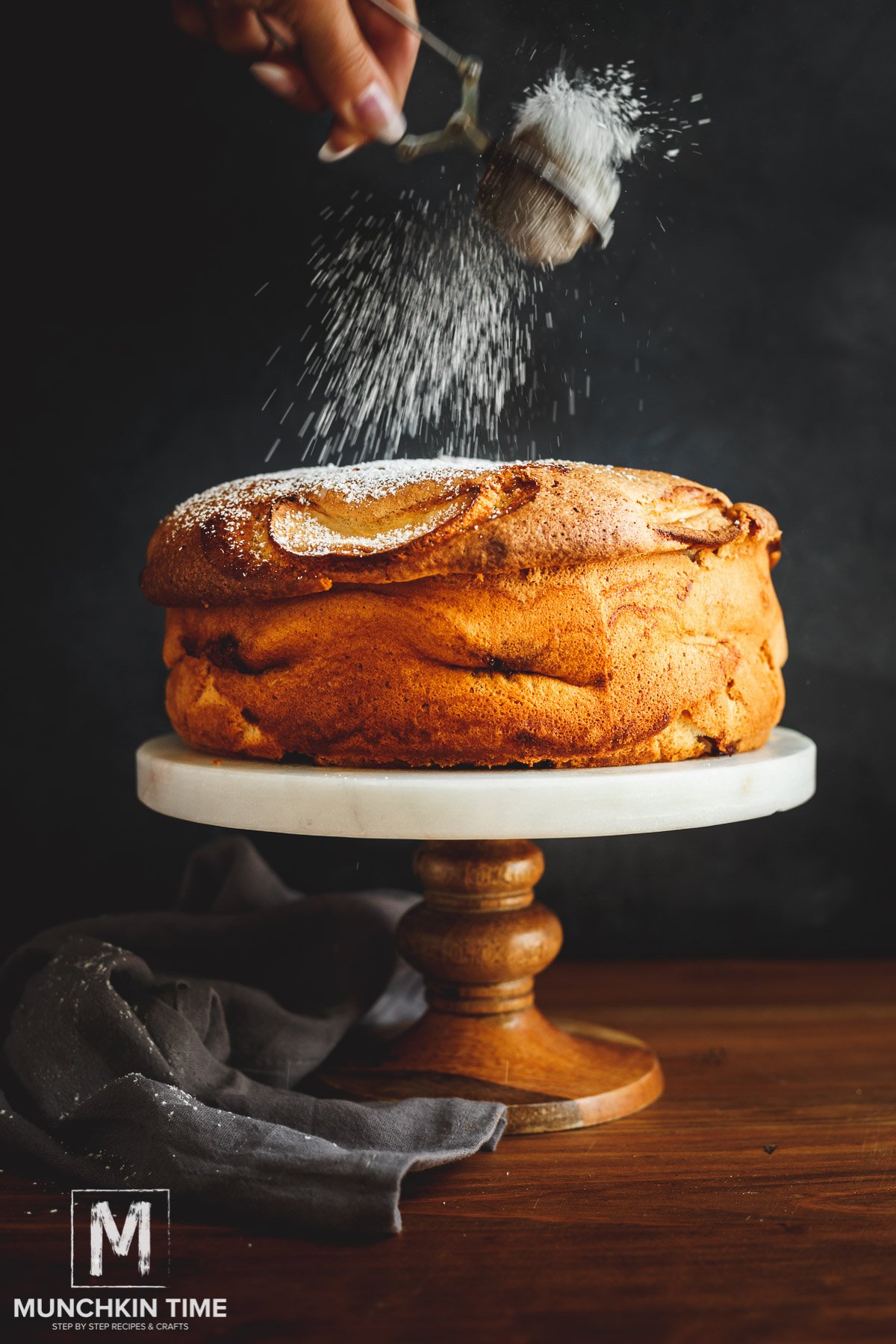 Recipe Tips
Be sure to grease the baking pan and line it with parchment paper on the bottom. The only source of moisture and fat is from the eggs and it's not enough to ensure the cake won't stick to the pan.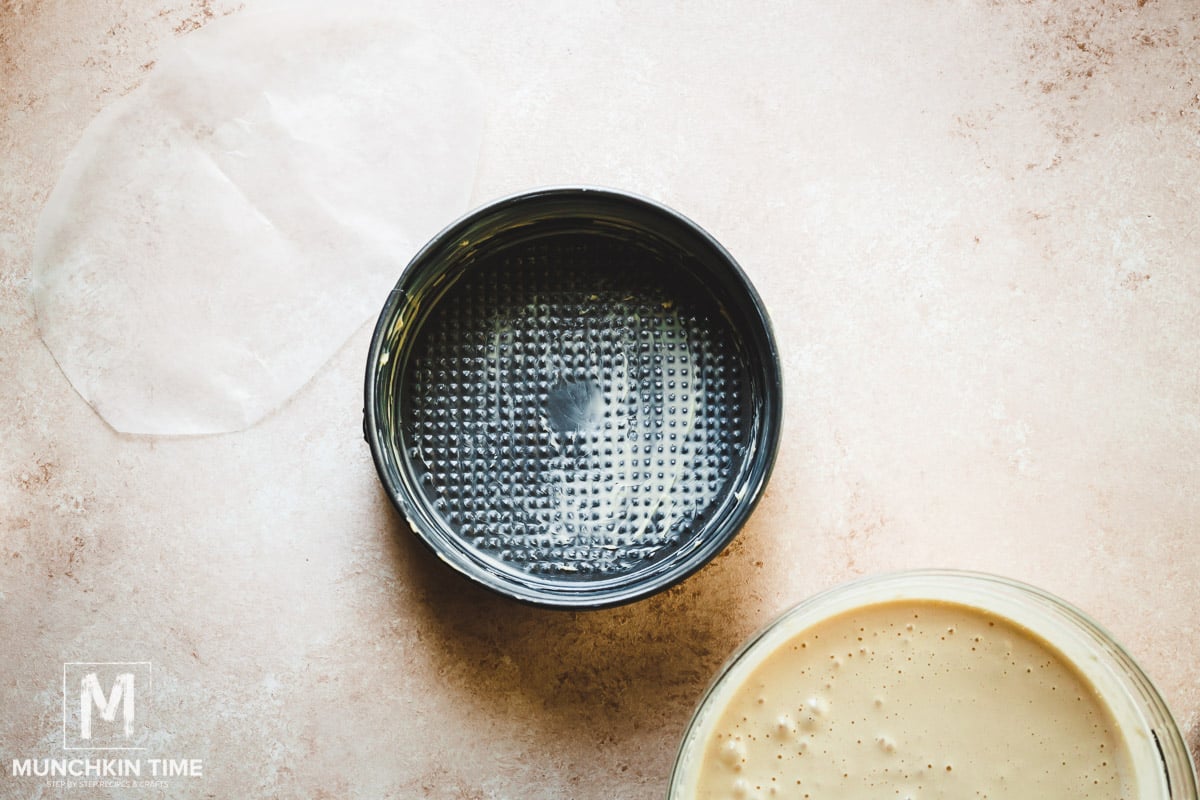 To make sure your parchment paper fits the pan, trace the bottom of the pan onto the parchment paper. Then cut it out so that it can rest directly on the bottom.
A springform pan is great for making this apple cake recipe. Since this cake rises up tall, it's got high walls to contain it.
Bring your eggs to room temperature ahead of time. Cold eggs take even longer to whip!
FAQs
What are the best apples to use for sharlotka cake?
I love Granny Smith apples, but that's just me! You can use any variety of apples you like, whether they're red or green, tart or sweet. Some great options are Gala apples, Ambrosia, Honeycrisp, Fuji, or golden delicious.
You can use one type or a few different types, it's up to you.
Can I make this apple cake recipe ahead of time?
This is definitely a cake you want to enjoy immediately. I'd say you should make it no more than 4 hours ahead of time and then enjoy as much of it as you can because it won't keep for long!
How to store leftovers?
If you happen to have any left, wrap it in plastic wrap and keep it on the counter. It'll stay fresh until the next morning for breakfast.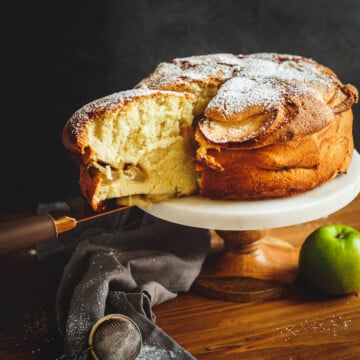 Russian Apple Sharlotka Cake - Super Easy Apple Cake Recipe
Super Easy Apple Cake Recipe also known as a Russian Apple Cake Sharlotka. It is fluffy, light and perfect for using up all of those yummy apples in the fall.
Instructions
First, grease 9 inch. baking pan with butter and line it with parchment papper. Set aside. Preheat the oven to 350F.

Now, lets make apple cake batter, in a mixing bowl combine 8 eggs an 2 cups of sugar. Using hand or stand mixer, whisk on high for about 10 minutes or until double in size and the batter is light color.

Whisk in 1 teaspoon of vanilla extract and 2 cups of flour.

In a baking pan, lay out apple slices to cover the bottom of the pan. Then, pour in 1/3 of the batter to cover the apples. Lay out another layer of apple slices following by batter, repeat one more time. Total of 3 apple layers.

Bake for 1 - 1 1/2 hour or until toothpick comes out clean when inserted in the center of the Sharlotka cake. Let it cook in the cooking pan, then carefully remove it from the cooking pan and dust it with powdered sugar. Cut a slice and enjoy with a cup of hot tea.
Notes
Hi! All content & images are copyright protected. Please do not use my images without prior permission. If you want to republish Russian Sharlotka Apple Cake Recipe, please re-write the recipe in your own words, or simply link back to this post for the recipe. Thank you.
Nutrition
Calories:
400
kcal
Carbohydrates:
82
g
Protein:
9
g
Fat:
5
g
Saturated Fat:
1
g
Polyunsaturated Fat:
1
g
Monounsaturated Fat:
2
g
Trans Fat:
0.02
g
Cholesterol:
164
mg
Sodium:
64
mg
Potassium:
157
mg
Fiber:
2
g
Sugar:
56
g
Vitamin A:
268
IU
Vitamin C:
3
mg
Calcium:
33
mg
Iron:
2
mg
Q. – Do YOU like this Apple Cake Recipe?
Let us know in the comments below, we would love to hear from you!
Thank YOU for YOUR Comment, Share & Recipe Review!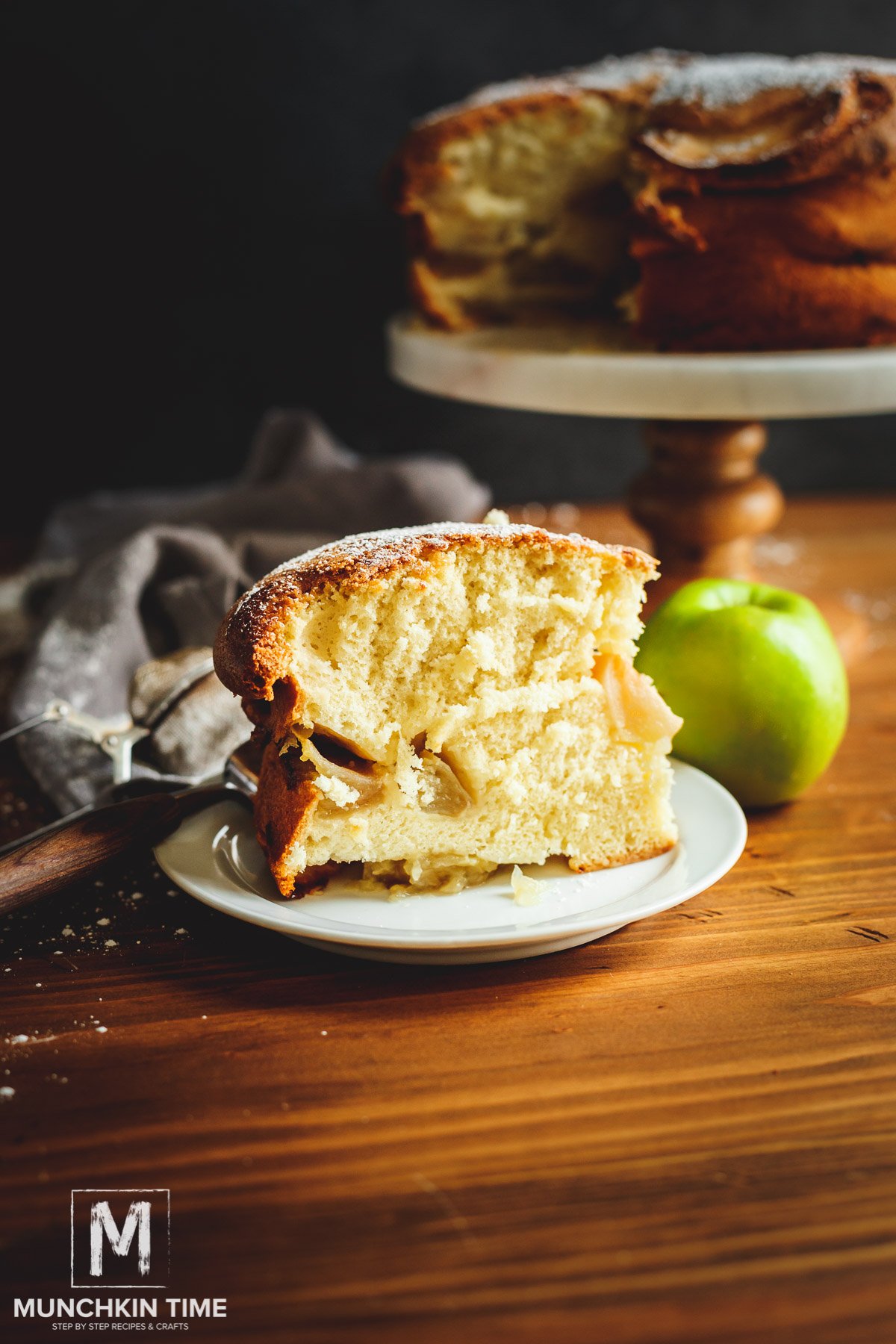 Quote of the Day
Happy Baking!