Whole Chicken Air Fryer Recipe – a game-changer for the way you'll be cooking chicken for your family from now on! Crispy season skin on the outside, tender juicy meat on the inside, and the best part is that it takes very little effort to come together!
I used to struggle with cooking whole chickens. Either burning the skin and undercooking the insides or sometimes it would be overcooking the chicken and having soggy skin. Whatever the case was, it wasn't until I started cooking a whole chicken in the air fryer that I had perfect results every time!
In the summertime, it's great because I can cook an entire meal without turning on the oven. It's energy-efficient and has minimal clean-up. When I do turn on the oven it leaves plenty of room to make a ton of side dishes to go along with it, which is great for when I'm serving a crowd.
Being able to stretch out a meal using an entire chicken is a budget-friendly way to serve your family. It's a bonus if not everyone likes to eat the same part of the chicken. Dark meat for some and white meat for others!

This easy air fryer whole chicken recipe is amazing. It's super flavorful but also flexible in that you can season your chicken any way you like!
When YOU make this Air Fryer Chicken Recipe, take a picture & DM me your Food Creation on Instagram @MunchkinTimeBlog we would love to see your creation!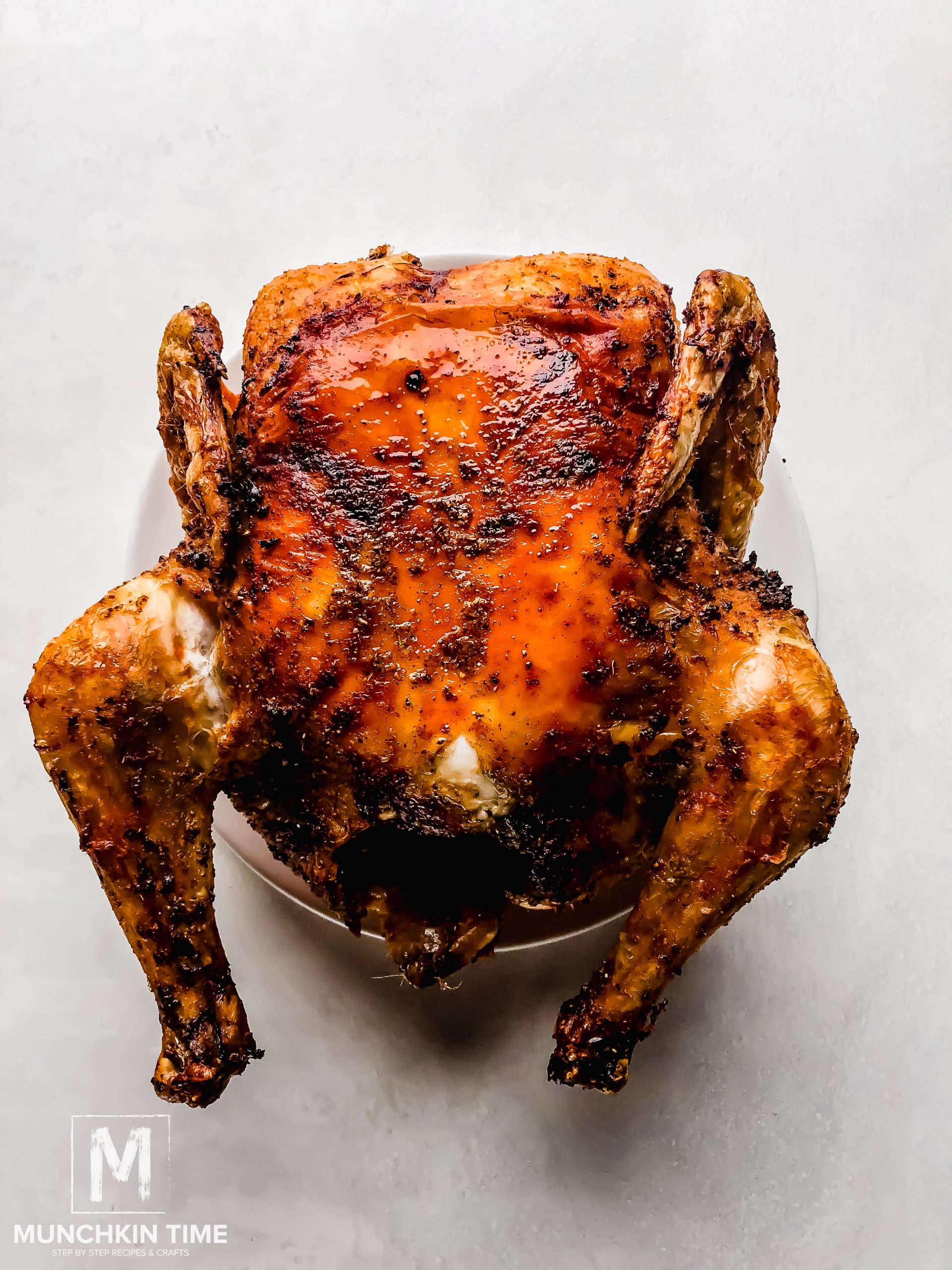 Ingredients

Needed
Whole chicken: I use a 3-4 lb whole chicken. Make sure your air fryer fits a whole chicken before you start. It should fit well enough into the basket that there is room for heat to circulate, the tray closes properly and the chicken is not touching the element.
Oil: I use avocado oil because it has a high smoke point and is usually a healthy oil I keep on hand. Olive oil is also great. The air fryer works to crisp up the outside and the oil helps with that.
Salt: You can play around with the amount of this depending on what meat or poultry seasoning you use. If there is a ton of salt already in it, use less added salt.
Seasoning: Whatever kind you like! Garlic powder, paprika, oregano, and thyme are all classic choices.
Here is what YOU can make using leftover Chicken Meat:
Fried Chicken Cutlets Recipe with Green Onion
Grilled Cheese Chicken Panini Sandwich
This Grilled Chicken Pita Recipe is to die for!
30-Minute Chicken Chimichanga Recipe
Olive Garden Chicken Gnocchi Soup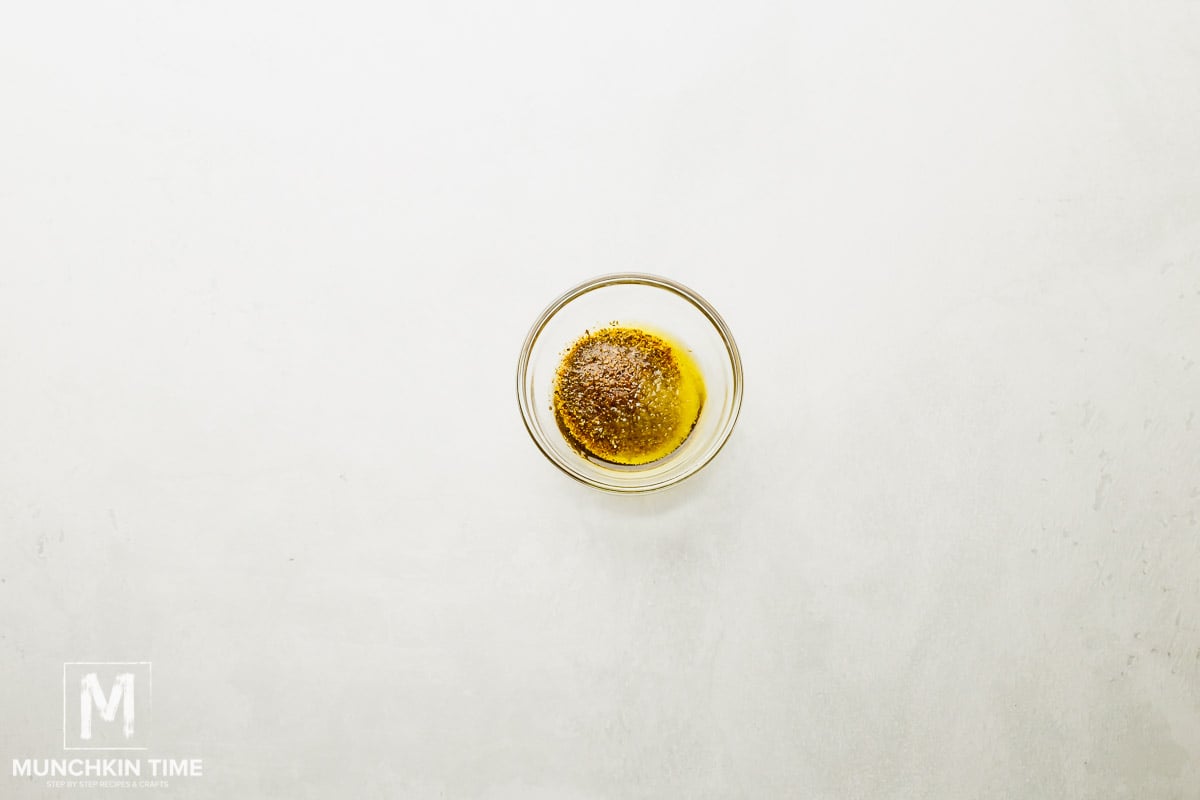 How to Cook a
Whole Chicken

in

Air Fryer

?

Step 1: Pat the chicken dry using a paper towel. Preheat the air fryer to 360F degrees.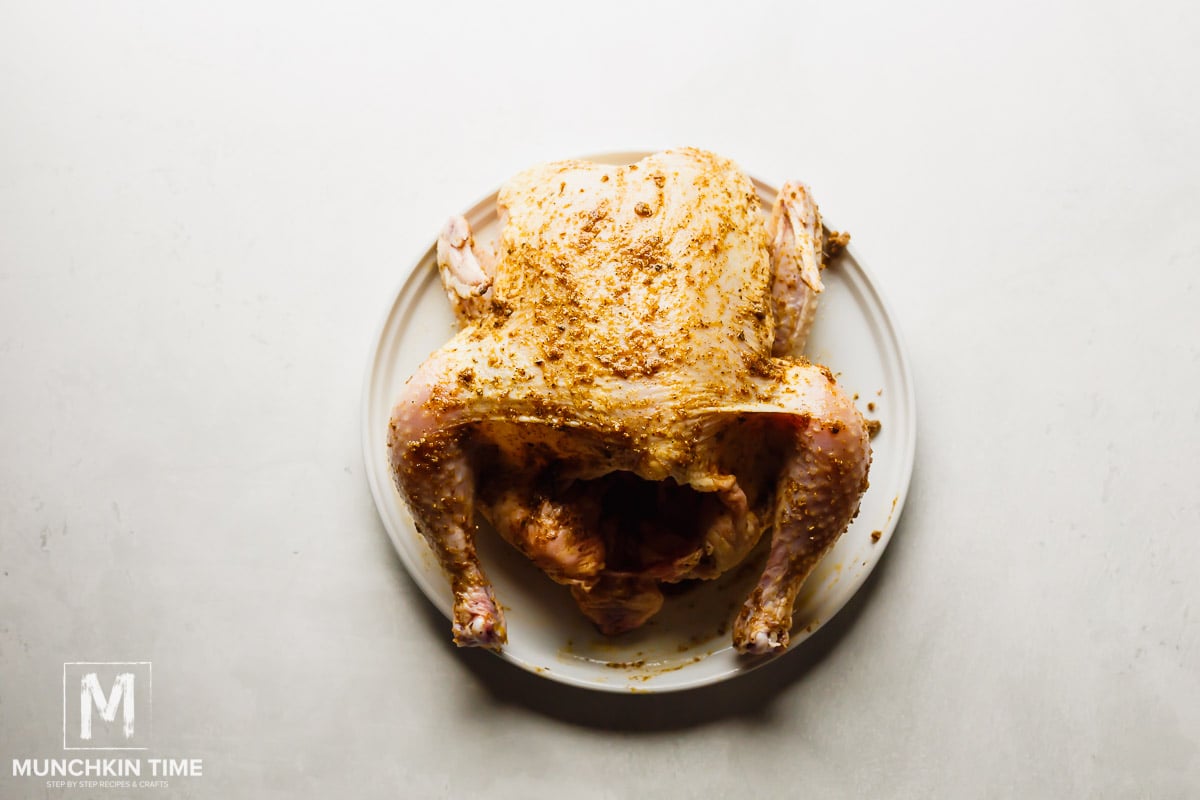 Step 2: Combine oil, seasoning, and sea salt to make a wet rub. Mix well to combine and rub it over the entire chicken. Feel free to gently place some in between the skin and the meat.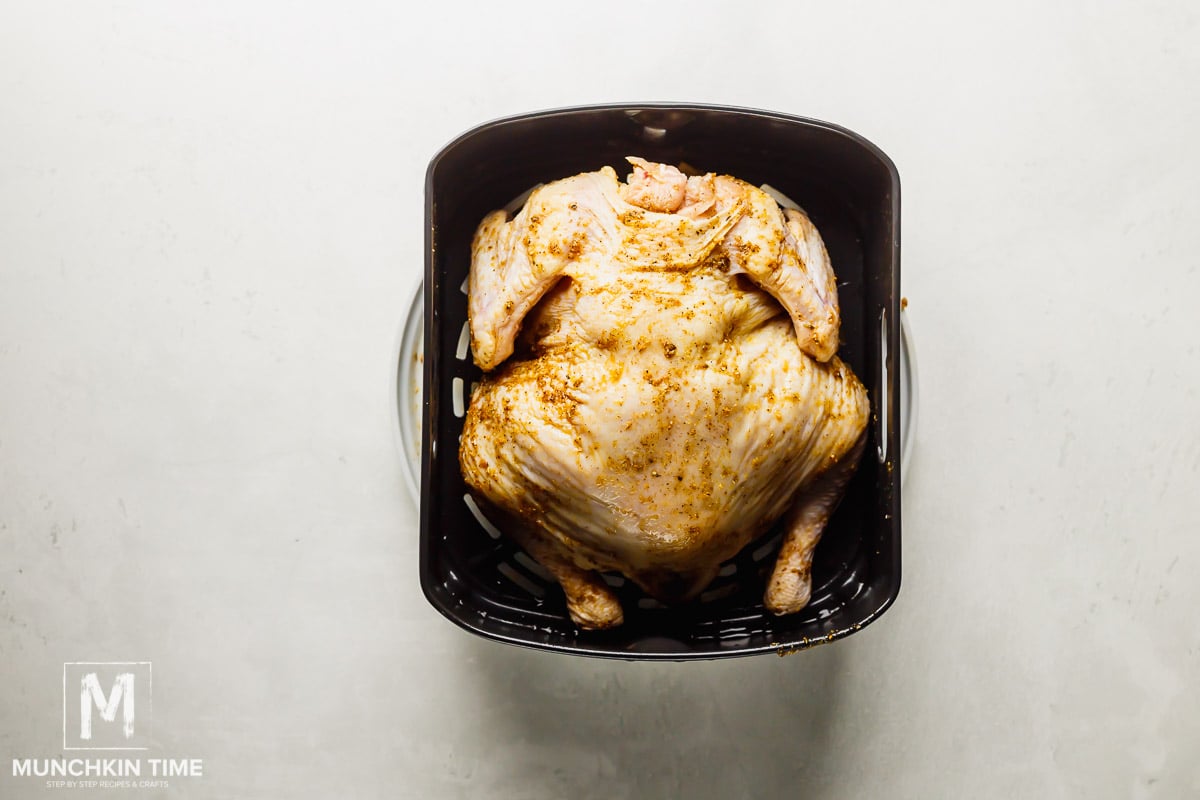 Step 3: Place the chicken into the air fryer basket breast side down.
Step 4: Cook for 50 minutes then flip it and cook it for 10 more minutes.
Step 5: Remove the chicken from the air fryer and set it down on a flat clean surface to let it rest.
Carve and serve with mashed potatoes and this delicious Caesar salad. Enjoy!
How Long to

Cook

Whole Chicken

in

Air Fryer
I find a total of 1 hour at 360F degrees to be perfect. Depending on the size of your chicken, you might find 1 hour at 350 degrees to be fine.
Just as long as the internal temperature reaches 165F degrees and your chicken is cooked, you'll be fine.
How to Store
Cooked Chicken

:

Store cooked chicken meat in airtight container inside the fridge for up to 3 days. Or use leftover chicken with bones to make this amazing Chicken Bone Broth.
Cooking

Tips
I use organic grass-fed chickens. The flavor of the meat is so much better and I like knowing that they weren't fed antibiotics. Free-run or free-range is also important to me. You can use whatever is within your reach and your budget, it'll still turn out great!
Let me know what type of seasoning or poultry spice you ended up using. I'm always up for trying something new.
The amount of spice rub I use works out to be about 1 Tablespoon per pound of chicken.
Stick to an oil that can be used in high heat. My two favorites are avocado oil, but olive oil works too.
Use leftover chicken carcass and any remaining meat for delicious

Instant Pot chicken bone broth

.
Do I Need to

Wash

the

Chicken

First?
No, but I do! 🙂 Some people do this out of habit, or it's something they grew up with or cultural practice. If it's not something you normally do, it's not necessary. There is some thought behind it that it easily spreads salmonella around your work area through splatter and down the drain as well.
Then again, some have been doing it their whole lives and have never had an issue. It's a personal preference.
If you do decide to do it, just make sure to dry it first. Otherwise, you will lose out on that crispy skin!
How to

Tell

When my

Chicken

is

Done

?
To get the most accurate reading to tell whether your chicken is done, place the thermometer in the thickest part of the breast or at the joint where the legs are. You'll also notice the juices, if they run clear when poked, there's a good chance your chicken is ready.
What Can I Make with

Leftover Chicken

?
Shred it up, chop it, or slice it up and use it on top of salads, in a club sandwich, in wraps, for soups, like chicken noodle soup, tacos, quesadillas, and more!
More
Easy Air Fryer Recipes

:

Air Fryer Chicken Wings Recipe

Air Fryer Shrimp Patties Recipe

20-Minute Bang Bang Shrimp Air Fryer

30-minute Bang Bang Chicken Recipe in Air Fryer

How to Make French Fries in Air Fryer
Air Fryer Whole Chicken Recipe
Here is a super easy Whole Chicken Air Fryer recipe from scratch.  Chicken turns out super crispy and delicious. 
Instructions
First, preheat the Air Fryer (this is the one I use & absolutely love using!) to 360F. Next, combine 2 tablespoons of avocado oil with 2 tablespoons of Meat Seasoning and 1 teaspoon of sea salt. Mix until combined.

Rub chicken with spice and place it breast side down inside the air fryer. Cook for about 50 minutes. After, flip chicken on the other side and cook for 10 more minutes or until the temperature inside the chicken reaches 165F.
Notes
I like to use Organic Grass-fed Chickens
You can totally use any of your favorite poultry spice (let me know what is your favorite spice, I would love to try it!), I usually measure 1 tablespoon per pound. 
I would highly recommend using oils that can be cooked in high temperatures like avocado oil or grape seed oil.
Store leftover chicken meat in airtight container inside the fridge for up to 3 days.  
Or use leftover chicken with bones to make this amazing Chicken Bone Broth. 
When 

YOU

 make this

Air Fryer Chicken Recipe

, take a picture & DM me your Food Creation on Instagram @MunchkinTimeBlog we would love to see your creation!
Hi! All content & images are copyright protected. Please do not use my images without prior permission. If you want to republish this recipe, please re-write the recipe in your own words, or simply link back to this post for the recipe. Thank you.
Nutrition
Serving:
1
g
Calories:
1652
kcal
Protein:
121
g
Fat:
126
g
Saturated Fat:
31
g
Cholesterol:
490
mg
Sodium:
2783
mg
Potassium:
1235
mg
Vitamin A:
914
IU
Vitamin C:
10
mg
Calcium:
72
mg
Iron:
6
mg
Q. Do YOU like this Whole Chicken Recipe?
Let me know in the comments below, I would love to hear from you!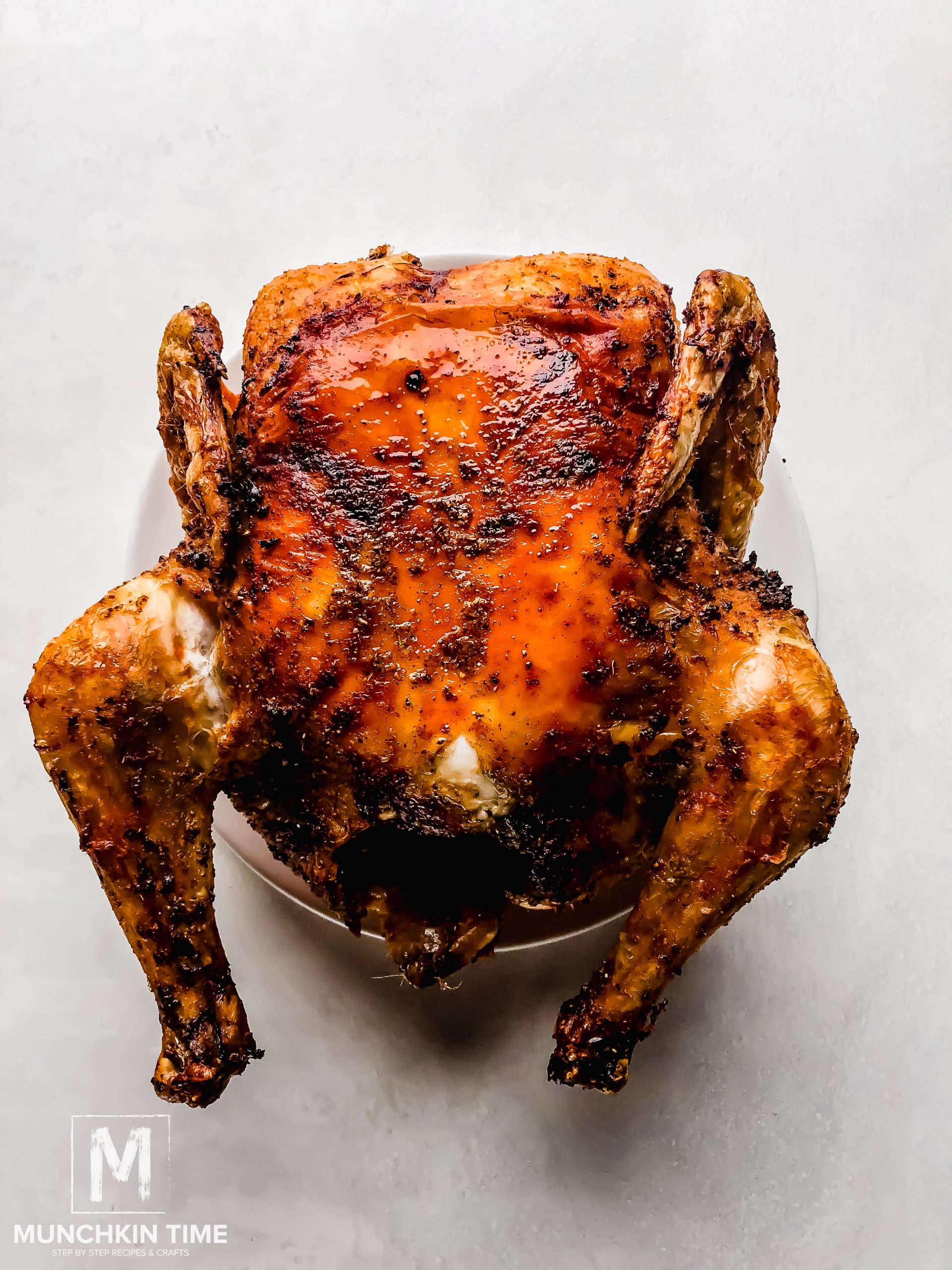 Thank YOU for YOUR Comment, Share & Recipe Review!
Quote of the Day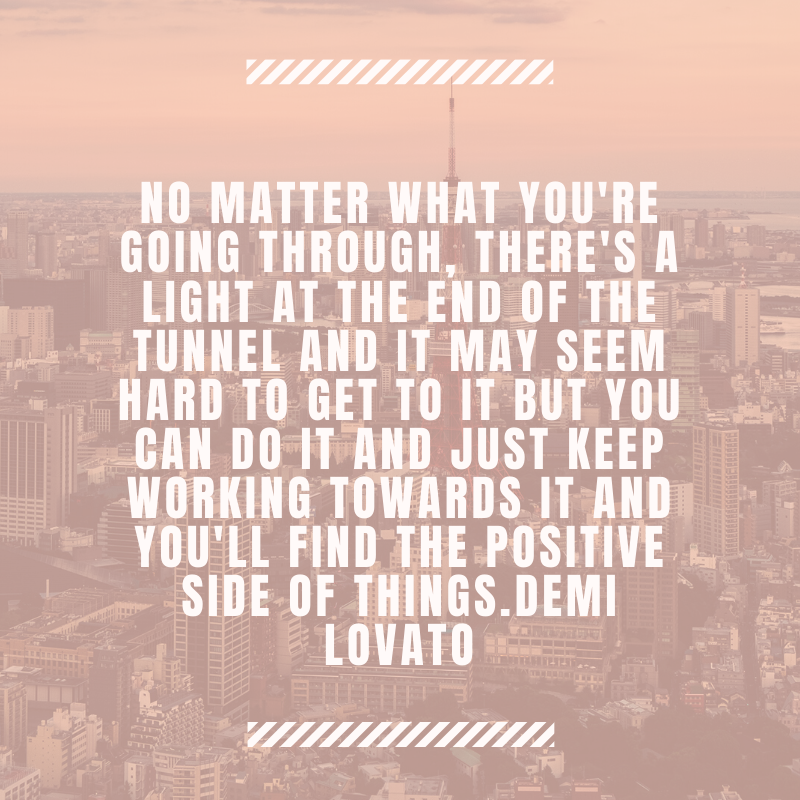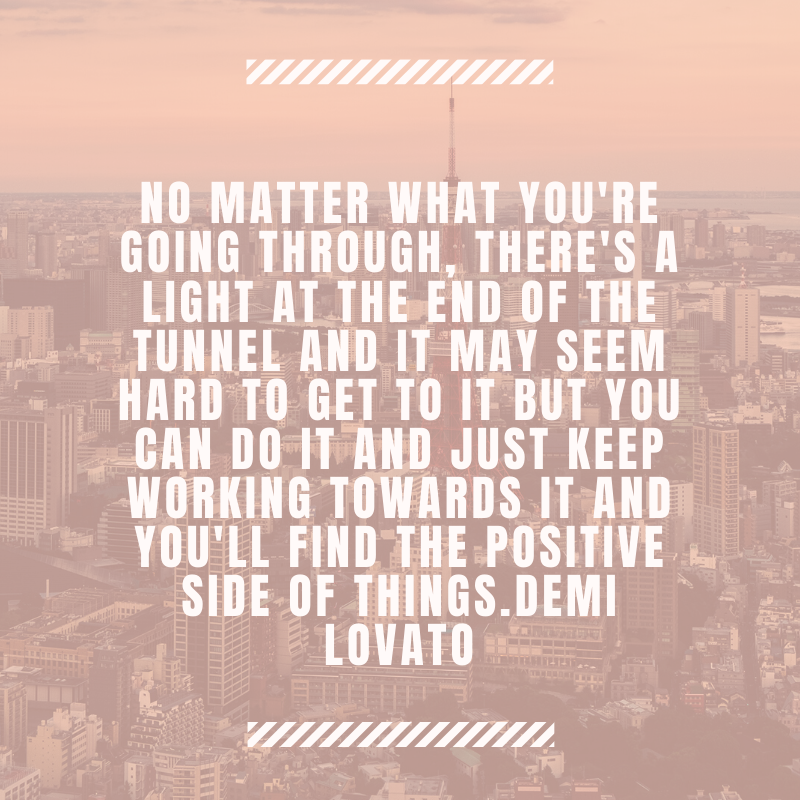 Have a wonderful day!
This recipe was updated June 19, 2022, the recipe didn't change!