Greek Chicken Gyros – Layers of flavor in every bite, this traditional Greek street food is easy to make at home and doesn't require any complicated ingredients. Slather each gyro in homemade tzatziki sauce for an abundance of fresh flavors!
Whether you need a satisfying and healthy lunch, dinner, or snack, Greek Chicken Gyros are the answer. The yogurt-marinated chicken thighs next to fresh cut vegetables and tzatziki sauce are all layered in a pita to create a warm and comforting dish.
When YOU make this Chicken Gyro Recipe, take a picture & tag your Food Creation on Instagram using @MunchkinTimeBlog & hashtag #munchkinrecipes, we would love to see your creation!
Thank YOU for YOUR Comment, Share & Recipe Review!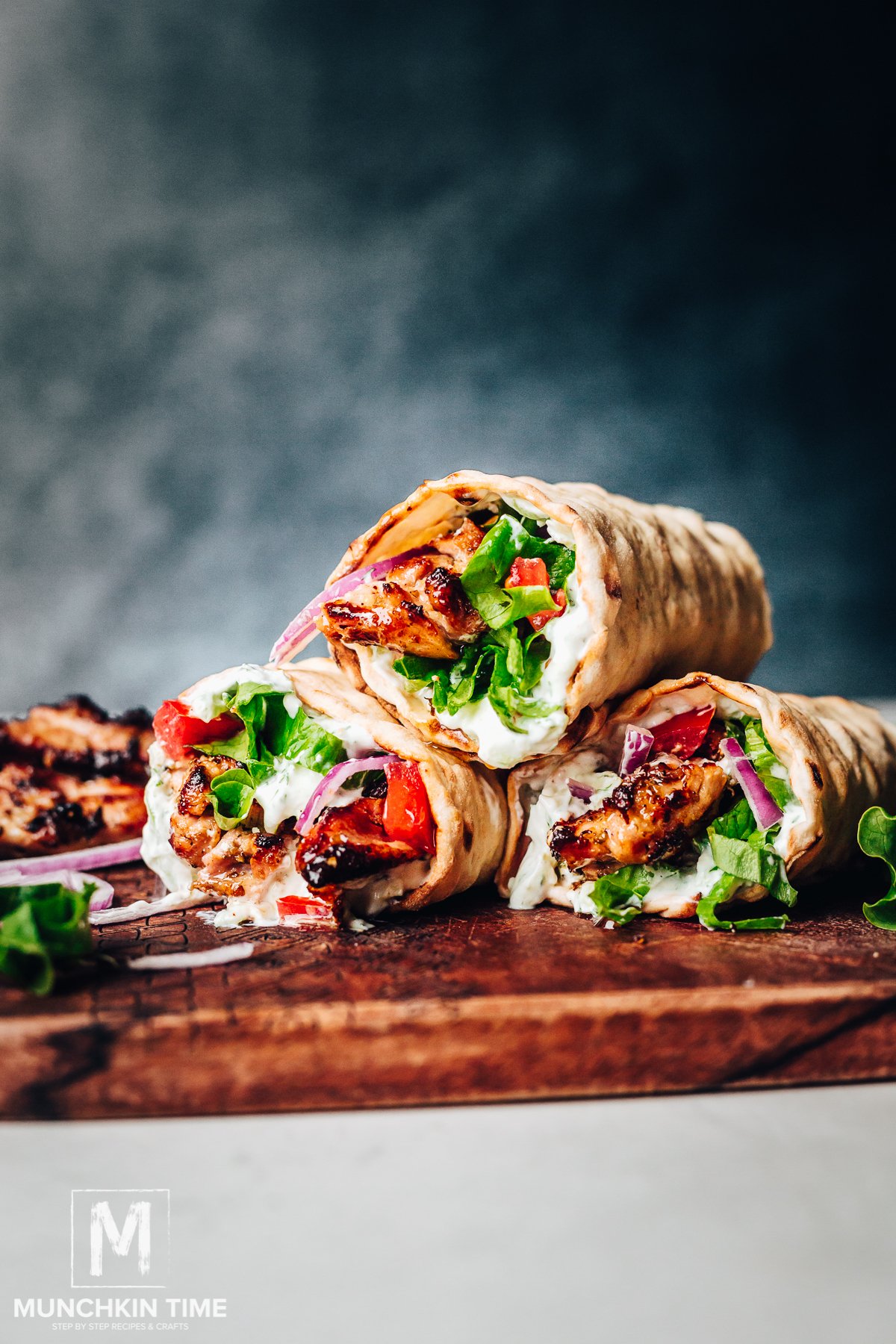 Yogurt is plentiful in this easy Greek chicken gyros recipe. Used in the chicken gyro marinade, it infuses tangy flavors into the chicken and will also help tenderize the meat. It's also crucial in giving tzatziki its signature creamy texture.
This is an easy recipe you can throw together well ahead of time and is a budget-friendly option compared to take out. You can serve this chicken gyro recipe on its own or with plenty of sides like Baked Sweet Potato Wedges and Avocado Salad.
What are gyros?
Gyros (pronounced "yee-ros") are a Greek dish made from seasoned and marinated pork or chicken. The meat is cooked on a vertical rotisserie, sliced, and then stuffed into a pita wrap with cucumber, tomato, onions, lettuce, and tzatziki sauce.
The flavors are bold, exciting, and delicious! You'll find that each bite is juicy and tender from the marinated chicken, yet fresh and light thanks to the vegetables and tzatziki. It's a similar recipe to chicken souvlaki or shawarma but with subtle differences in the flavors and cooking styles.

What you'll need to make chicken gyro wraps with homemade tzatziki
The secret to making the best Greek chicken gyro is in the marinade. It's made with easy-to-find ingredients that infuse rich and creamy flavors right into the chicken thighs. From there, all you need are fresh herbs, seasonings, and vegetables to put the wraps together:
Chicken thighs

Greek yogurt

Garlic

Lemon juice

Red wine vinegar

Oregano

Sea salt

and pepper

Pita bread

Toppings like tomatoes, red onion, lettuce, and feta cheese

Homemade tzatziki sauce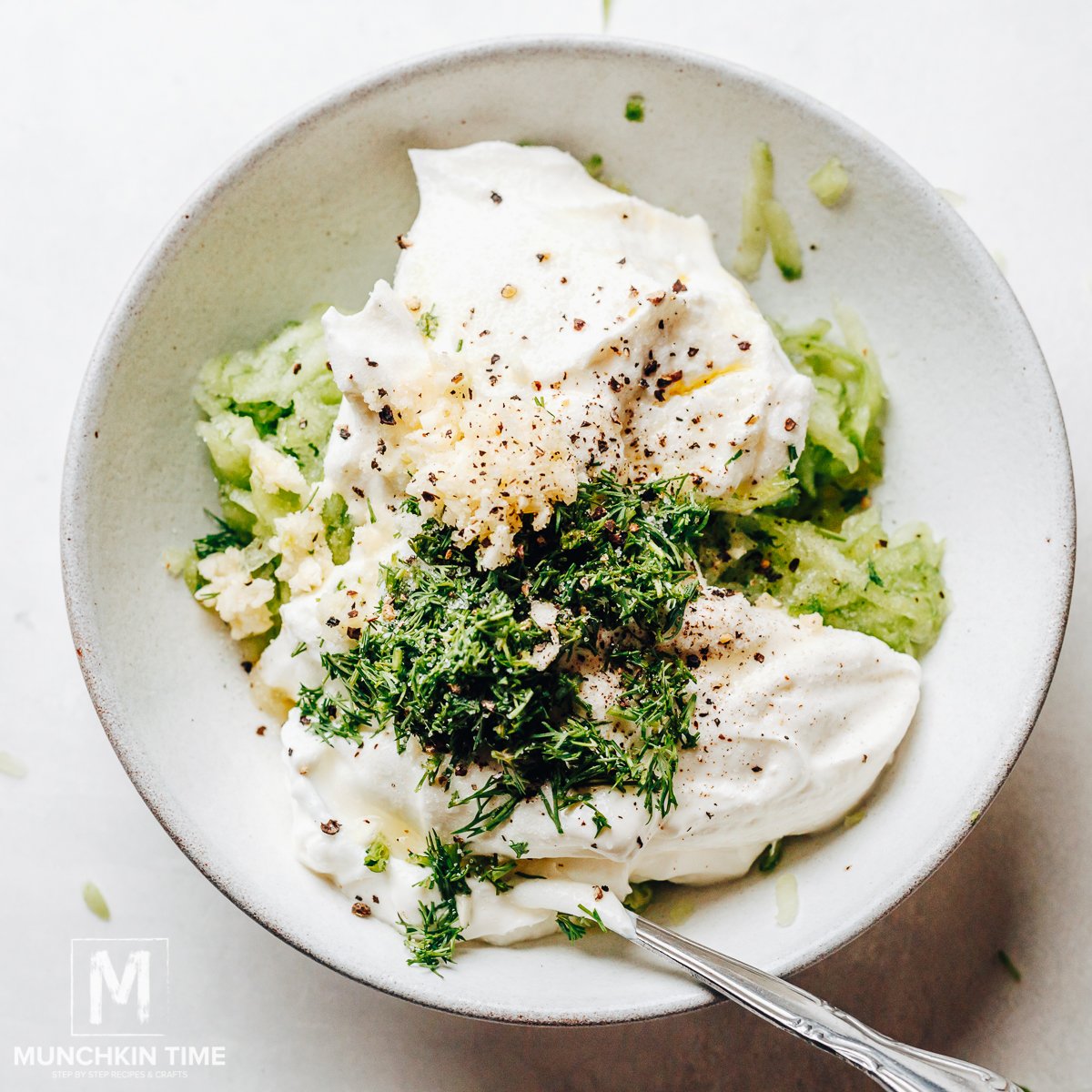 It isn't a gyro without the homemade tzatziki! This is all you need to make this fresh cucumber sauce:
Cucumber

Greek yogurt

Lemon juice

Fresh dill and garlic

Salt and pepper

How to make Greek chicken gyros
Step 1: Combine all of the marinade ingredients in a bowl or ziploc bag with the chicken and marinate for at least 4 hours or overnight.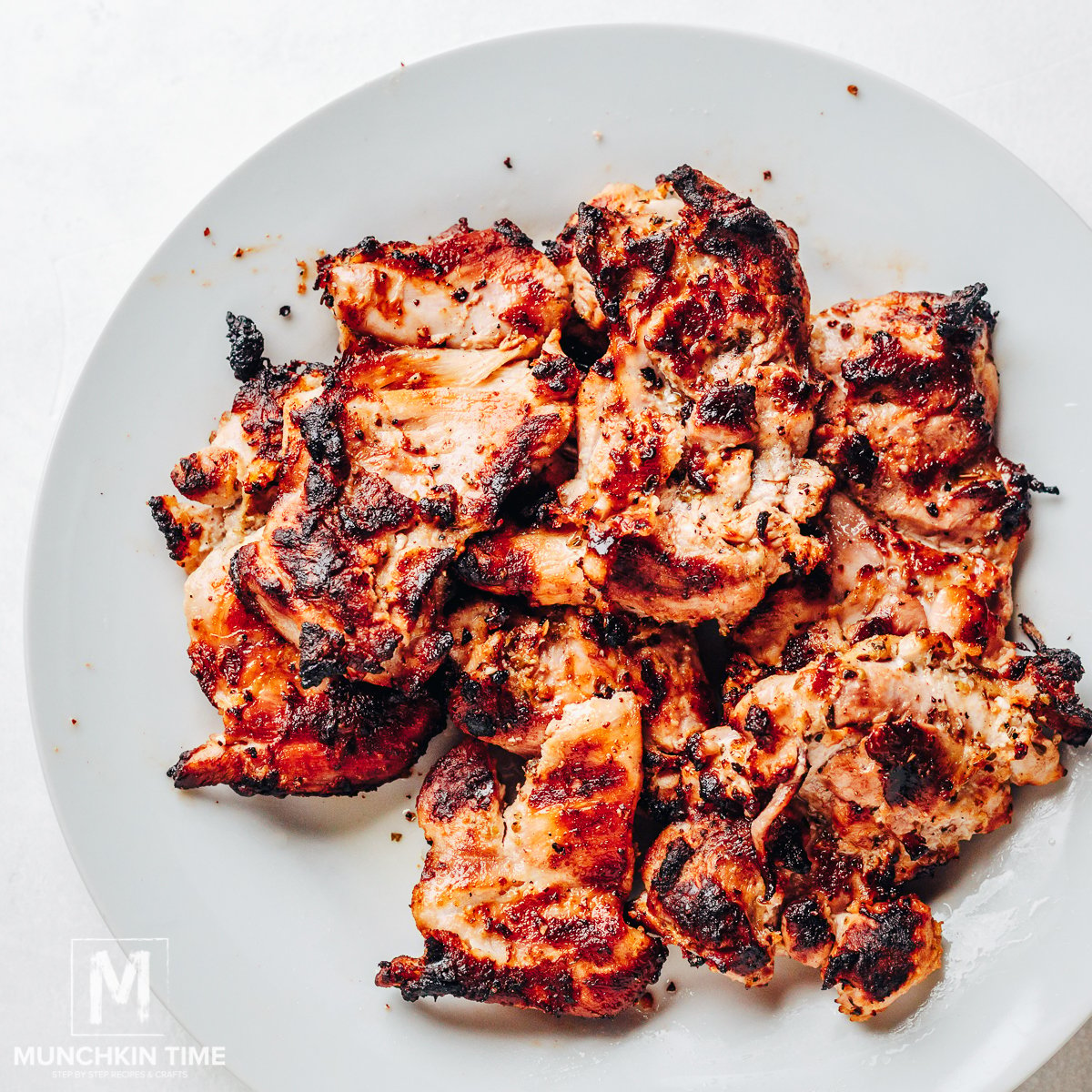 Step 2: Grill the marinated chicken on high heat for a few minutes per side or when the chicken is cooked through. Slice the chicken into strips.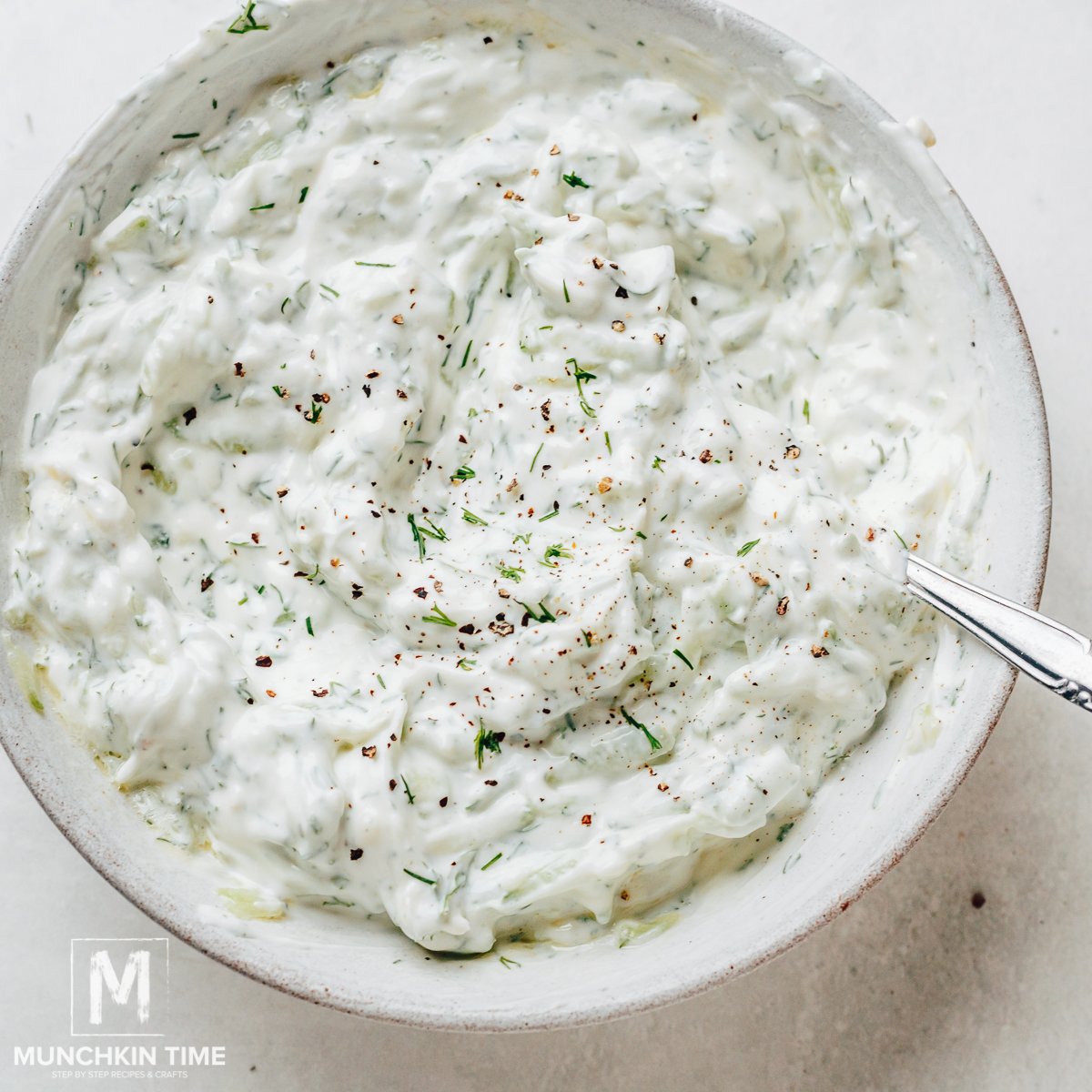 Step 3: Make the tzatziki sauce by combining the grated cucumber and the rest of the sauce ingredients in a bowl. Stir together, then place it in the fridge to chill for at least 15 minutes.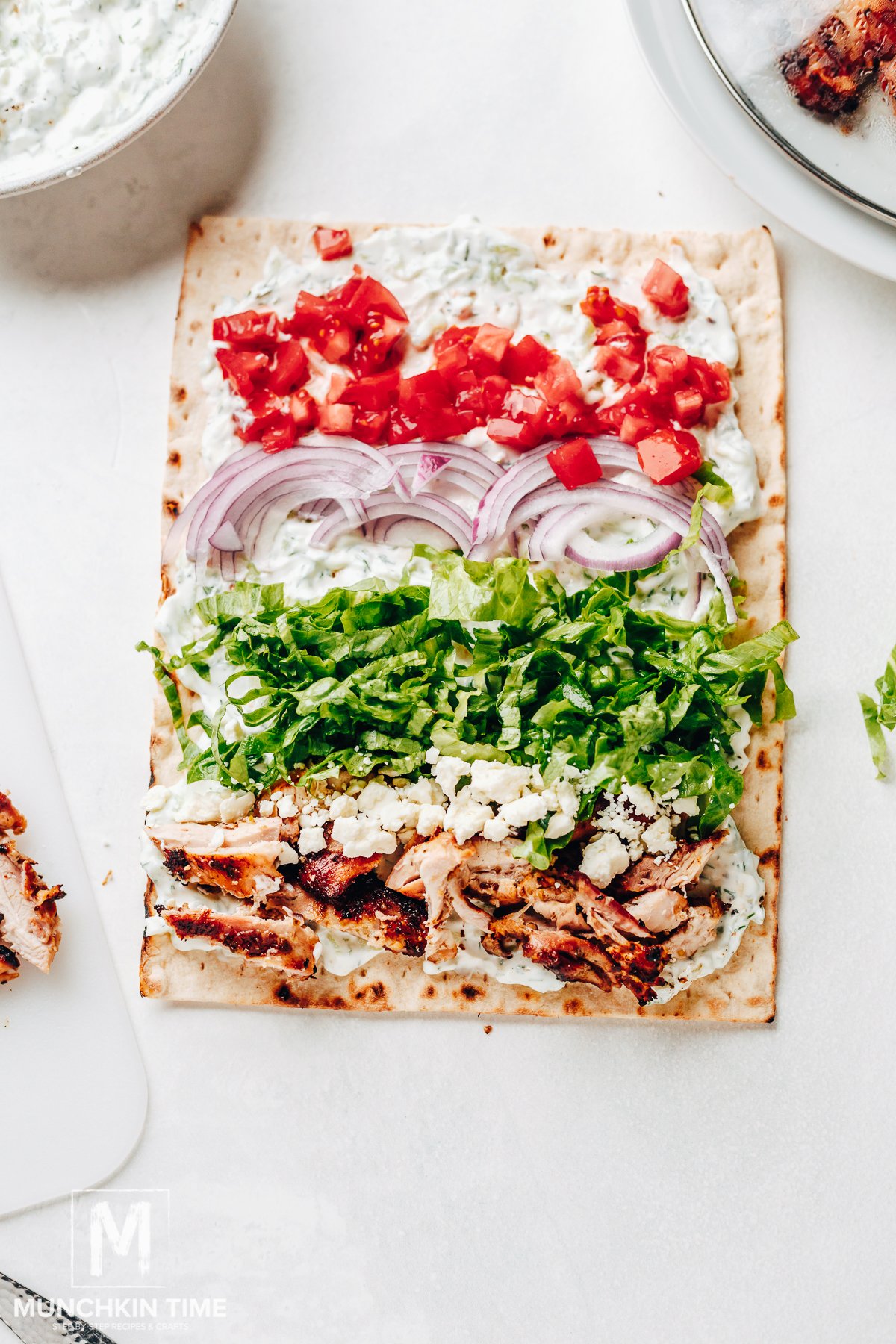 Step 4: Assemble the gyro wraps by spreading tzatziki onto the pita. Next, layer on the sliced chicken, lettuce, and tomatoes. Garnish with feta and anything else you like and enjoy!
Tips and substitutions
I recommend marinating the chicken for at least 4 hours but overnight will give you the best results. Remember to keep it in the fridge as it marinates!

Make sure you squeeze out as much liquid from the grated cucumber as possible. This will give you a creamy tzatziki without any excess water.

If you're unsure if the chicken is cooked, use a meat thermometer to check the internal temperature first. Chicken thighs need an internal temperature of at least 170ºF to be considered safe to eat.

If you don't have pita bread, wrap the gyros in lavash bread wraps instead.

For gluten-free, serve the chicken and tzatziki over a

Greek salad

instead.

Feel free to make this recipe with chicken breasts instead of thighs. They won't take as long to cook, but could potentially dry out upon reheating.

Do you have leftover chicken you need to use up? Make my

Greek Shish Kabobs

for an appetizer!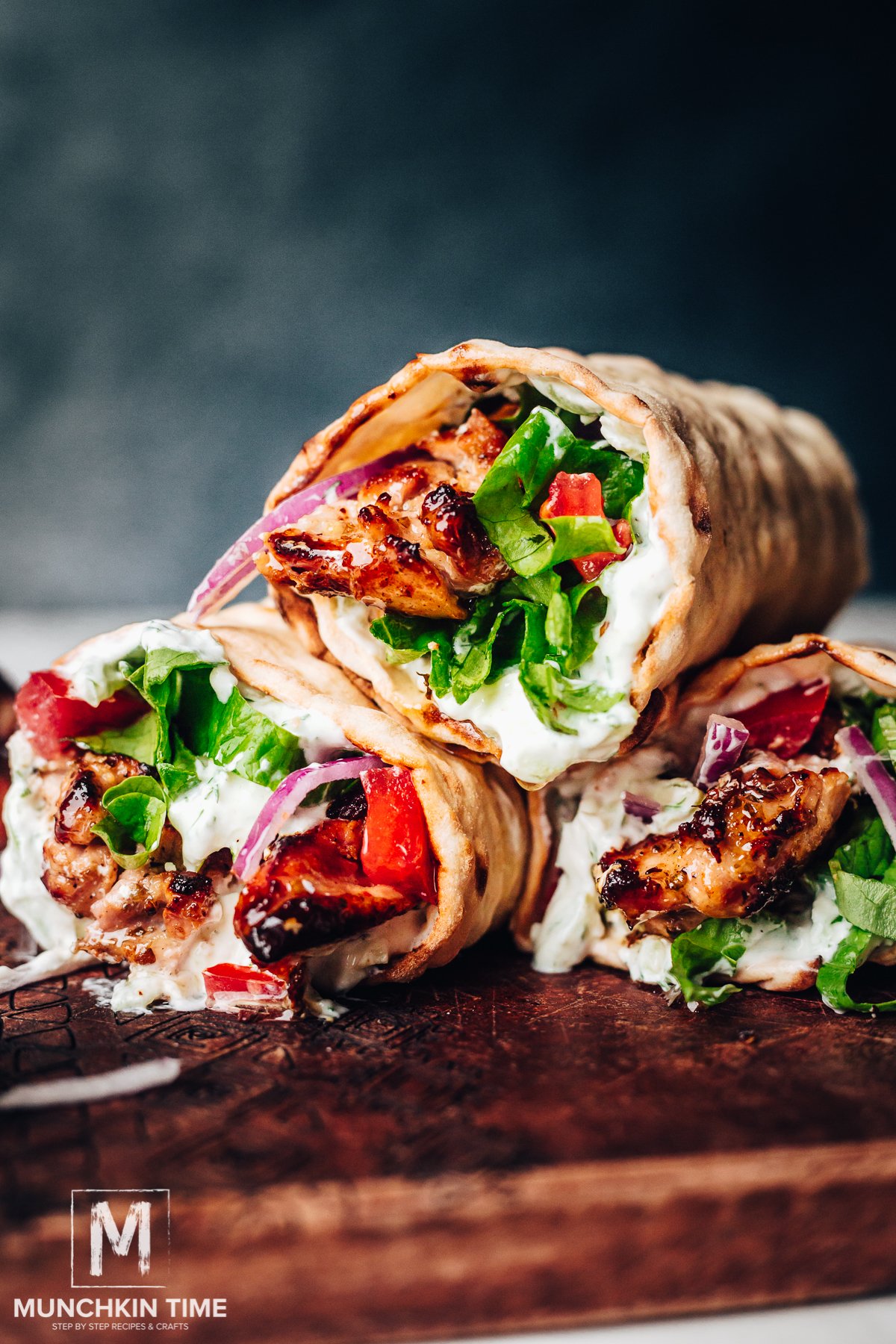 Can Greek chicken gyros with tzatziki sauce be made ahead of time?
Every element in this recipe can be made a day or two ahead of time. Perfect for when you need an easy dinner or snack in no time!
Homemade tzatziki can be made and stored in a sealed container in the fridge for a few days. This actually lets all of the flavors get to know each other for longer, creating an even more flavorful sauce!
Prepare the chicken as normal. Slice and then store in an airtight container in the fridge for 3 or 4 days. Reheat on the grill or in a skillet for a few minutes before assembling the chicken gyro.
Any vegetables you plan on stuffing into the gyro wrap can be sliced and kept in individual containers in the fridge until you're ready to put the wraps together.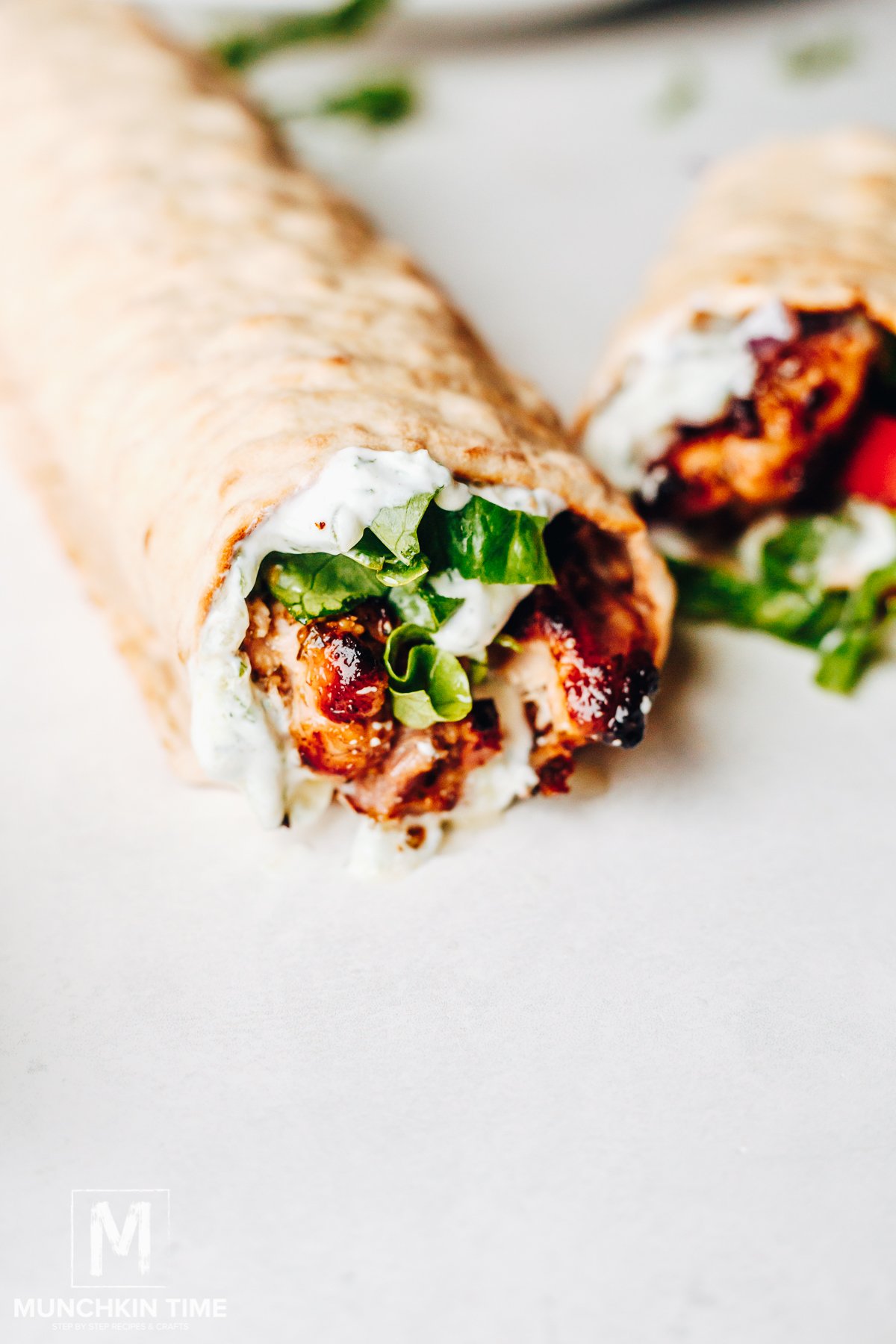 Storing and freezing tips
To store the leftover chicken, keep it wrapped tightly in plastic or foil wrap or in an airtight container in the fridge. It should stay fresh for around 3 or 4 days.
Leftover tzatziki is perfect to use in more vegetable wraps or as a dipping sauce. Keep it sealed in a container in the fridge for about 4 days.
The chicken can also be stored in the freezer. Wrap it well or keep it in a freezer-safe bag or container for up to 4 months. Just leave it to thaw completely in the refrigerator overnight before reheating.
Serve your chicken Gyros next to these indulgent side dishes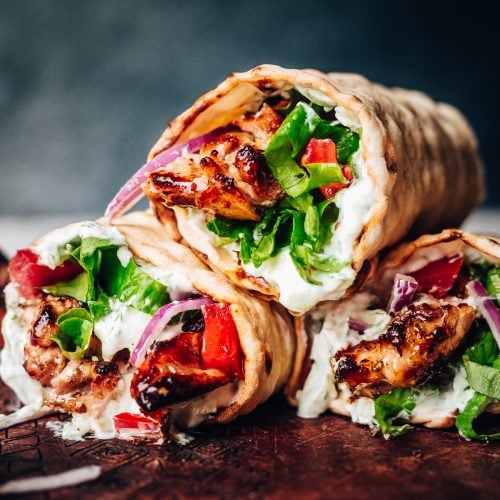 Greek Chicken Gyros recipe
Greek Chicken Gyros – a traditional Greek street food. Gyros served with grilled chicken & homemade tzatziki sauce for an amazing flavor!
Ingredients
Chicken Gyro Marinade
TZATZIKI Sauce
1

cucumber

peeled, grated and squeezed (makes about 1/2 cup)

1 1/4

cup

greek yogurt

whole fat

1

tablespoon

olive oil

1

tablespoon

lemon juice

2

tablespoons

dill

chopped

1/2

tablespoon

garlic

finely chopped or minced

salt and pepper

to taste
Gyro
4

pita bread

or lavash bread wraps

2

tomatoes

cubed

1

small

red onion

sliced

1

head

lettuce

sliced

6

oz

feta cheese
Instructions
To make Chicken Gyro Marinade, combine all marinade ingredients into a bowl or zip bag, give a good mix and marinate for 4 hours, best overnight.

After grill chicken over high heat for about 3-4 minutes per side or until chicken is cooked thru. Slice into strips and assemble into a gyro sandwich or wrap.

To make TZATZIKI Sauce, cut cucumber in half and using a spoon remove the seeds. Grade cucumber into a paper towel and squeeze the juice out. Now add squeezed cucumber and the rest of the ingredients into a bowl and give it a good stir. Cover and refrigerate for at least 15 minutes for flavors to combine together.

Warm lavash bread wraps or pita bread, spread TZATZIKI Sauce and add warm sliced chicken, follow by lettuce and tomatoes. Garnish with feta cheese, wrap or fold and enjoy!
Notes
When 
YOU
make this Chicken Gyro Recipe, take a picture & tag your Food Creation on Instagram using @
MunchkinTimeBlog
  & hashtag #munchkinrecipes, we would love to see your creation!
Nutrition
Calories:
968
kcal
Carbohydrates:
50
g
Protein:
60
g
Fat:
59
g
Saturated Fat:
18
g
Trans Fat:
1
g
Cholesterol:
264
mg
Sodium:
1583
mg
Potassium:
1202
mg
Fiber:
5
g
Sugar:
11
g
Vitamin A:
1641
IU
Vitamin C:
22
mg
Calcium:
447
mg
Iron:
4
mg
Thank YOU for YOUR Comment, Share & Recipe Review!
Quote of the Day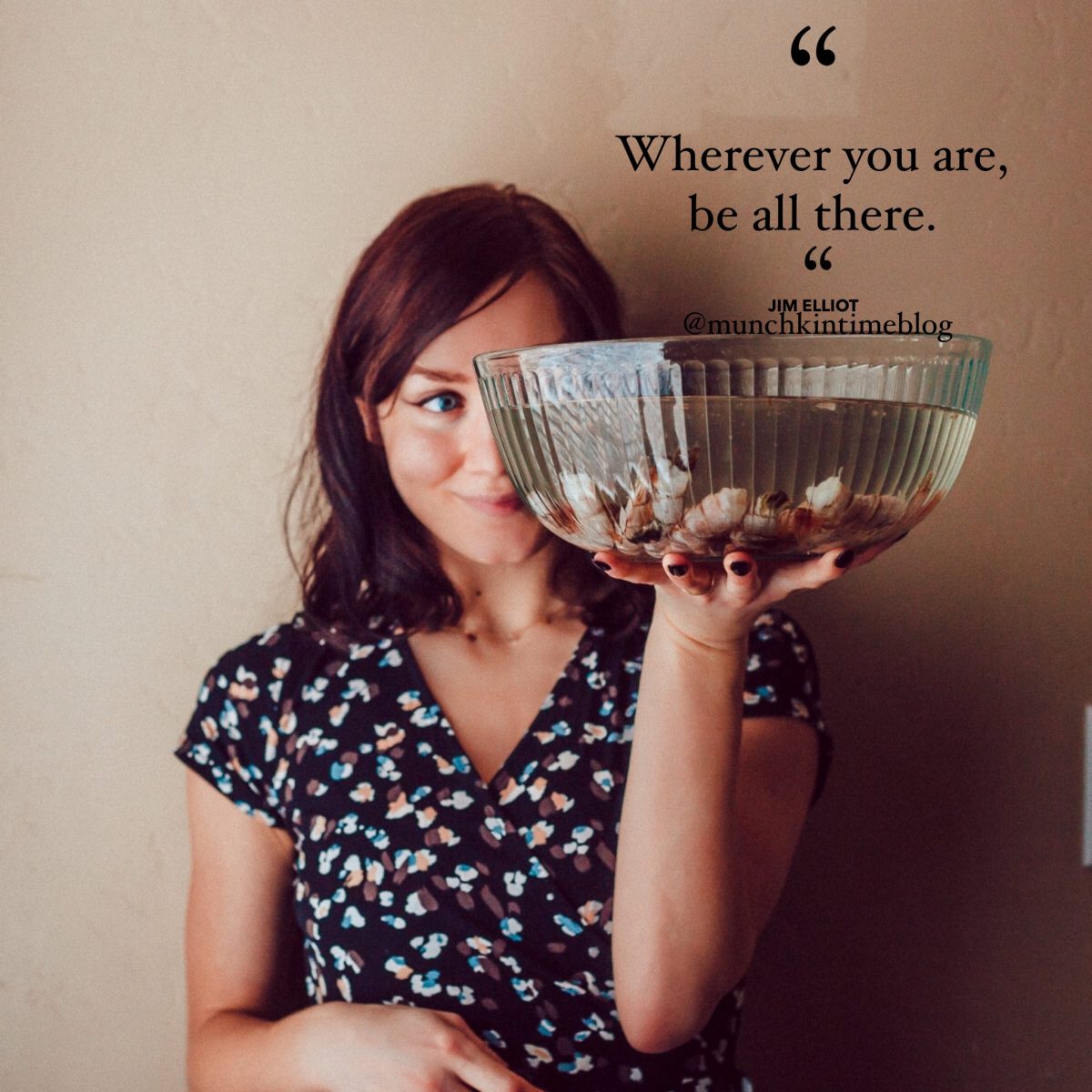 Happy Cooking!